Geopolitics
The Mekong River Is Becoming a Geopolitical Hotspot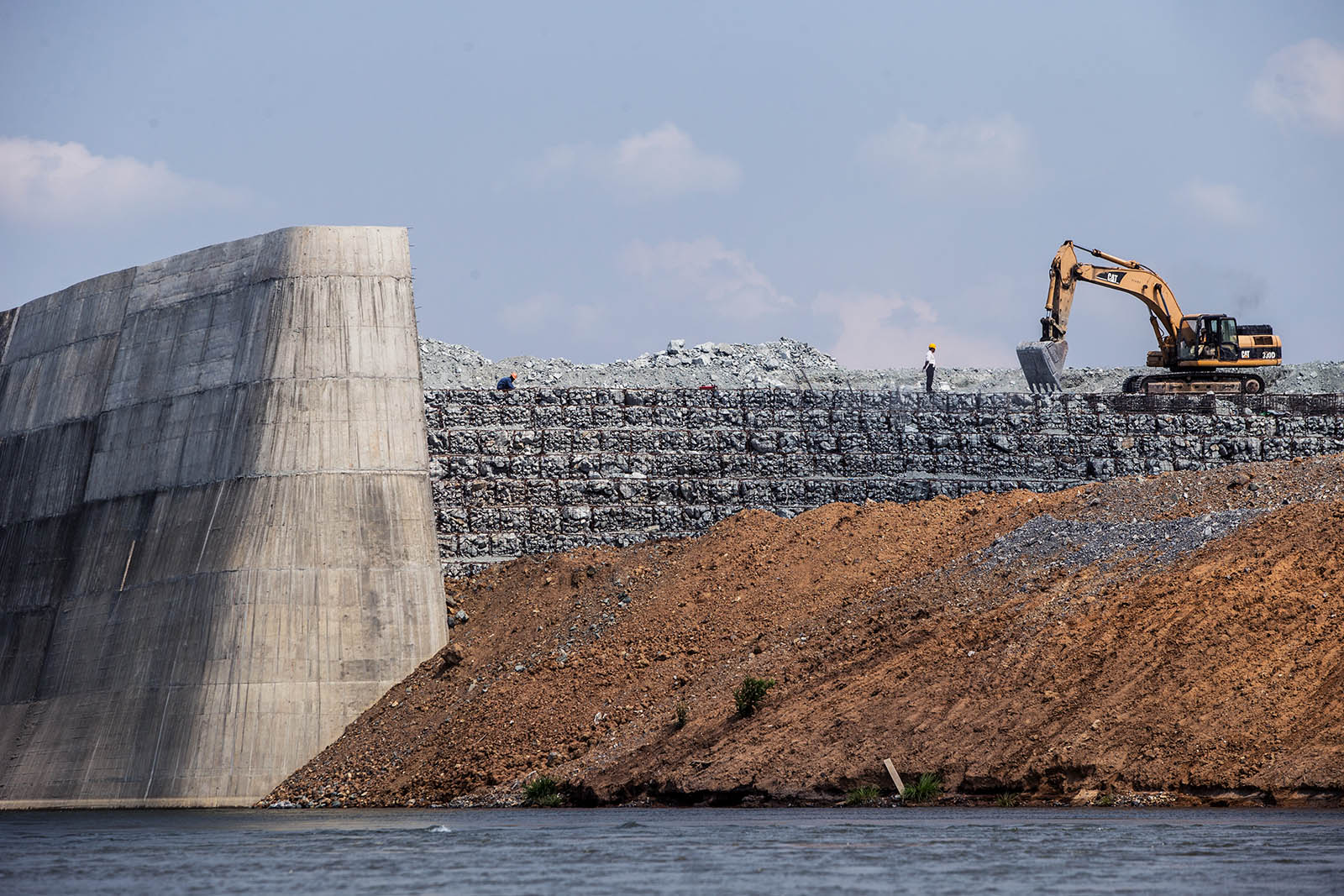 The Mekong, Southeast Asia's most important river, has for millennia supported the rise and fall of empires and is responsible for the livelihood of over 65 million people who live directly on its riverbanks — relying on the river for food, accommodation and employment. The river hosts a unique and significant ecological system, with some of the world's highest diversity of fish and snails.
Rise of Hydropower
Over the last decade, the Mekong region has faced growing challenges, including a steady increase in hydropower projects, as a result of rapid economic development of the riparian states, comprising Cambodia, China, Laos, Myanmar, Thailand and Vietnam. The need for cheap and renewable energy is rising to meet increasing electricity demands in the region, volatile prices in international energy markets and concerns over carbon emissions.
And climate change is increasingly having an effect, visible in the currently dangerous low levels on the Mekong following the devastating 2019 drought which affected downstream countries, especially Vietnam's rice fields and Cambodia's fisheries.
To date, China has built 11 dams on the Lancang River, and a further 11 mainstream dams in the lower Mekong and 120 dams in the tributaries are under construction or being planned. 
While some observers argue that the Chinese held back more water than ever in 2019, the low levels of water in recent years are likely cumulative effects of climate change, El Niño weather systems, existing hydropower dams, increases in water demand and other activities such as sand dredging — all of which are irrevocably changing the river.
Focus of Power Plays
The Mekong has increasingly become a focal point for different power players in the region competing for influence amid the rivalry between China and the U.S. Recent key events include the third Lancang-Mekong Cooperation (LMC) Leader's Meeting and the inaugural Mekong-U.S. Partnership Ministerial Meeting between America and the five Mekong members of the Association of Southeast Asian Nations (ASEAN).
The third Lancang-Mekong Leaders' Meeting between China and Cambodia, Laos, Myanmar, Thailand and Vietnam was held in August. 
The meeting focused on establishing a Lancang-Mekong Water Resources Cooperation Information Sharing Platform to better tackle climate change and natural disasters and to promote connectivity by linking the Lower Mekong countries with the New International Land-Sea Trade Corridor. This corridor traverses western China and connects Southeast Asia with the Eurasian continent.
The Mekong-U.S. Partnership focuses on strengthening the economic independence and sustainable development of the Mekong partner countries and promoting a transparent, rules-based approach to transboundary challenges. 
Addressing the ongoing drought, Chinese Premier Li Keqiang in August pledged that starting in 2020, China will share the Lancang River's hydrological data for the whole year with the Mekong countries. Until now, China has only shared its water data during the wet season, from June to October; but not during the dry season. It remains unclear if the pledged date will be timely and fully transparent.
International Involvement
While China focuses on infrastructure development in Southeast Asia, the U.S., Cambodia, Laos, Myanmar, Thailand, Vietnam and the ASEAN Secretariat launched the Mekong-U.S. Partnership, expanding on the Lower Mekong Initiative in 2009. The focus is on strengthening the autonomy, economic independence and sustainable development of the Mekong partner countries and promoting a transparent, rules-based approach to transboundary challenges. 
The partnership provides more than $150 million additional resources for various projects, ranging from COVID-19 relief, countering transnational crime and human trafficking and developing energy markets to anti-drought measures and expanding disaster relief exercises to strengthen local preparedness and responsiveness.
Australia has been engaged in development in Southeast Asia and the Mekong region for decades, including supporting the Mekong River Commission alongside other donors. However, funding cuts in the aid program have hindered the visibility of Australian aid, with on-the-ground projects reduced and country specialists lost through understaffing. 
Australia's Involvement
While the 2020 Australian federal budget committed significant new funding of 304 million Australian dollars for Pacific island countries and Timor-Leste, Southeast Asia will receive a $60 million new COVID package to support health security, stability and economic recovery packages under the ASEAN Partnerships for Recovery program as announced in September.
On health security, ASEAN Partnerships for Recovery program will include a new partnership to help the Mekong sub-region enhance early detection of COVID-19 using Australian technology to monitor wastewater. Initiatives such as these are steps in the right direction, but funding needs to be sufficient to be visible alongside other key players in the region.
Competing with China's emphasis on infrastructure might be the wrong funding direction. Rather, Australia should build on its previous levels of engagement and success of Australian development assistant programs.
Renewed U.S. commitment and additional funding to the Mekong region has been welcomed by the Mekong countries, but whether that translates into viable alternatives to Beijing's massive trade and investment in the Mekong region and growing influence over smaller countries, such as Laos and Cambodia, remains to be seen. The Lancang Mekong Cooperation Special Fund makes it hard for ASEAN countries to turn away from China.
Aid can be an important source of influence. However, in order for Australia to keep a seat at the table and be a partner of choice, it needs to increase its budget and expertise in mainland Southeast Asia, while playing to its strength and reviving brand Australia.
This piece was originally published on The Interpreter.