Society
Turning Risk Into Opportunity for Unsustainable Urbanization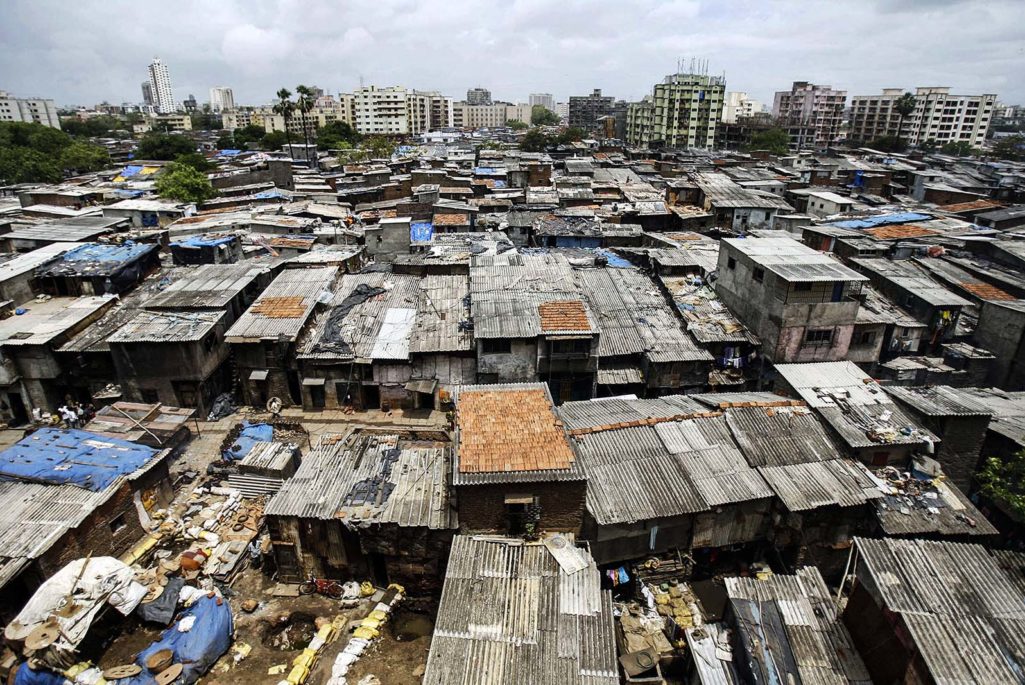 Those living in urban areas last year accounted for 54 percent of the world's population, up from 34 percent in 1960. By 2017 most of the world's population—even in less developed nations—will live in urban areas.
About 200,000 people migrate to cities every day, or 70 million people a year. If not managed properly, the congestion costs, pollution, and detrimental health effects of such rapidly growing cities threaten future prosperity.
Urbanization in itself is not necessarily a problem. But for urban dwellers to live productive and fulfilling lives, proper planning is vital. Many cities today are struggling to accommodate new arrivals and create or maintain functioning infrastructure. The result is often a breakdown in services and a growth of slum dwellings.
If rapid urbanization isn't met with innovative ideas, the number of people living in slums who lack access to resources such as sanitation, electricity and health care could triple from one billion today to three billion by 2050, the United Nations reports.
Today 33 cities are home to more than 10 million people. While already stressed, cities face other challenges when planning for a future with larger populations combined with growing environmental concerns:
Many cities are situated on the coast or near waterways, making them vulnerable to flooding. This will become an increasingly alarming problem as global warming causes sea-level rise and more extreme weather events.
Increasing global temperatures make hot cities even hotter, causing loss of lives and productivity.
Huge numbers of people living closely together—often without proper sanitation or waste handling—are perfect incubators for outbreaks of disease.
Local pollution from industry, traffic, power, and heating generation is a major source of illness and discomfort.
The Global Opportunity Report has identified opportunities to address the issue of unsustainable urbanization and looks at the risk as opportunity in three broad categories.
 Compact, Green and Connected
In developing countries, most of the people migrating from rural to urban areas move to small or medium-sized cities. These "emerging cities" are currently less overcrowded than many existing megacities.
Successful city planning efforts should lead to more compact and greener cities, in which daily needs can be met within walking or biking distance and where long-range mobility is possible with public transport. This reduces air pollution and creates socially cohesive neighborhoods. And it could potentially reduce the capital costs of infrastructure investment by $3 trillion globally by 2030.
Private investors also benefit. More housing units can be built if less room is needed for roads and parking, while green areas make city neighborhoods more attractive to buyers.
Rio de Janeiro, for example, faces significant traffic and transportation challenges and is in the process of constructing four Bus Rapid Transit lines to improve mobility. The city expects it to carry up to 63 percent of Rio's population regularly for a cost that is 10 to 100 times lower than similar metro lines.
The city of Dongtan, near Shanghai, seeks to become the world's first purpose-built eco city complete with sustainable transportation, efficient water systems, green spaces, and carbon neutrality. Once developed, the city is expected to consume 66 percent less energy when compared to a traditional city of its size.
Three quarters of the world's poor live in rural areas, with many seeking to migrate to cities.
Rural Growth Initiatives
Three quarters of the world's poor live in rural areas, with many seeking to migrate to cities. But crafting development strategies for rural villages can ultimately slow down the influx of people to sprawling megacities.
Initiatives like distributed energy generation, and the Internet, along with the possible rise in distributed production via 3-D printing, can provide the technological foundation for extended rural growth. Additionally, distributed energy generation, especially through solar power, is rapidly positioning itself as one of the fastest-growing energy sources. Governments could accelerate advancement by channeling funds into the necessary physical infrastructure.
Neglected roads in rural India aggravate urban-rural inequalities by impeding access to markets, schools, and hospitals, leading many to seek better opportunities in cities. In response, an Asian Development Bank-supported Rural Roads Sector II Investment Program provided around 2,900 km of all-weather rural roads to 1,503 communities. The resulting benefits included higher immunization rates, higher school enrolment, access to employment opportunities, and the switch to higher-value crops.
Another example is the Average Crop Revenue Election program, which insures farmers against unfavorable weather conditions that may threaten their crops. Instead of visiting farms to determine conditions on the ground, cloud data is used to calculate payouts due to farmers. So far, more than 180,000 farmers have benefited from this system.
Smart Cities
The concept of smart urbanism encompasses planning and operating cities in ways that foster efficiency, livability, and sustainability. Making urban areas "smart" demands both traditional disciplines like city planning and architecture, as well as new technologies such as smart grids, sensors, and big data.
Information and communications technology (ICT), big data analytics, and Geographic Information Systems can lead to data that helps city leaders prioritize their efforts. Collecting data about air pollution and water flows, for example, can highlight important health and environmental impacts, which enables cities to better address their population's health, help overcome sustainability concerns, and give citizens deeper involvement in decision-making.
India, for example, recently declared its ambition to develop 100 smart cities by 2022, setting goals for energy use, water and waste management, sanitation, green transportation, ICT, and smart buildings. The government allocated $1.2 billion to the Smart Cities strategy in the 2014-2015 fiscal year.
In order to foster efficiency and use city resources wisely, it's necessary to break down existing silos. In Barcelona, the "Smart City Strategy" currently comprises about 122 projects that cover almost all areas of city management. A city becomes truly "smart" when it lets data and logic flow across different domains.