Society
What are the Evolving Risk Concerns in Asia?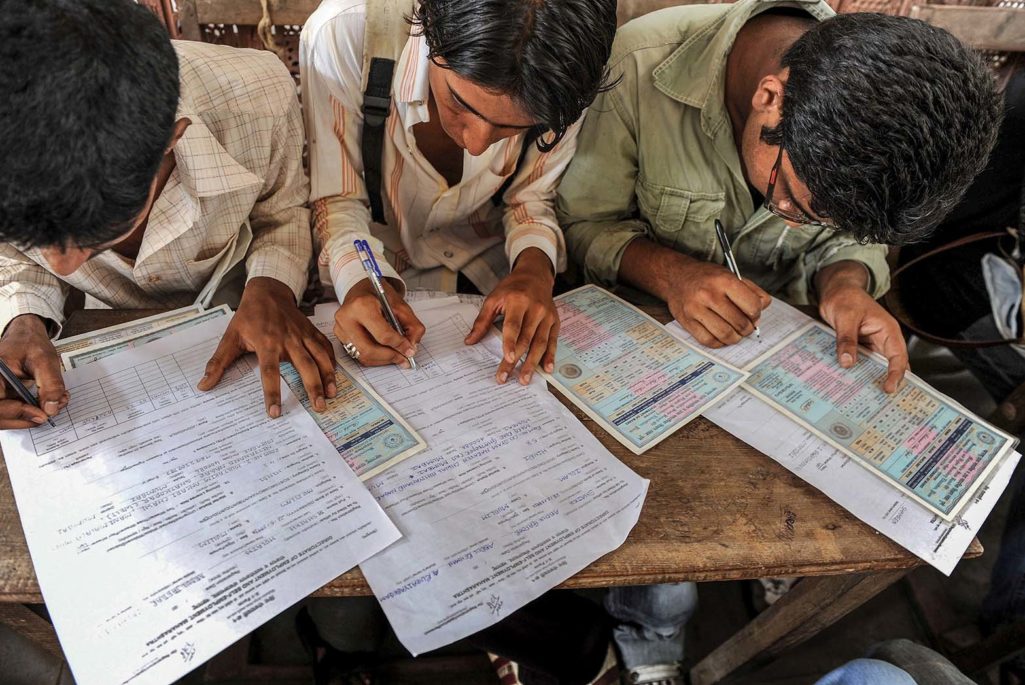 While the main concerns for business leaders in the Asia-Pacific region continue to be economic risks, issues surrounding cybersecurity and sociopolitical instability also feature in executives' top five risks.
This is a key insight from the Executive Opinion Survey (EOS) 2017, a survey conducted by the World Economic Forum of 12,400 executives from 136 countries, who were asked to identify the global risks of highest concern for doing business in their country. The results of the EOS are also reported and analyzed in-depth in Marsh and McLennan Companies Asia Pacific Risk Center's annual Evolving Risk Concerns in Asia-Pacific report.
Across both of Asia's subregions (namely South Asia and East Asia and the Pacific), there is little change in the components of the top economic risks identified by executives in Asia as high unemployment rates and energy price shocks have consistently appeared in the top five risks. These risks were further compounded by a slowdown in economic growth and uncertain prospects for international trade, due to an increase in protectionist measures.
Concerns over high unemployment rates—considered the most important risk across Asia in 2016—were particularly acute in South Asia coming into 2017 as job creation stagnation in India was projected earlier in the year. Separately, risks related to the impact of Chinese market volatility on other Asian economies remain significant as reflected in the constant appearance of asset bubbles as a top risk for the East Asia and the Pacific region for each of the last three years.
Exhibit 1: Executive Opinion Survey view of top risks in Asia-Pacific subregions (2015-2017)
The threat of large cyberattacks has significantly increased in importance in 2017. While cyber risks have historically been among the top five risks for executives in East Asia and the Pacific, high profile cyberattacks earlier in the year have prompted executives to pay closer attention to the potential damage these attacks may cause. Most notable among these incidents is the WannaCry ransomware attack in May this year that has severely disrupted businesses in major Asian economies, with China, India and Vietnam reported to be among the 20 countries hit hardest globally.
Potential national governance failure has consistently featured as a top five risk for South Asian countries over the past three years. This concern, however, is also shared by the wider Asia-Pacific region after the turbulent political wave of 2016, which was characterized by the rise of strongman leaders, notably in the Philippines and the U.S. This has caused businesses to worry more about rising authoritarianism, as well as waning governmental oversight and accountability in the long run.
Asia's Key Disruptive Trends
The findings of the EOS should be examined against the backdrop of ongoing major risk trends in Asia. Rising economic inequality, mounting demographic pressures, persisting international security concerns, complex global economic transitions, environmental risks and further technological advances are the six interrelated trends that are acutely felt across Asia-Pacific. Exhibit 2 demonstrates several potential risk scenarios where some of these trends have caused significant economic damage to businesses. Consequently, executives will need to pay close attention to these developments to respond swiftly and appropriately. These can be summarized as below.
Exhibit 2: Selected risk scenarios for Asia, corresponding economic impacts and recommended actions for businesses
Implications for Businesses
Businesses need to anticipate the potential disruptions caused by rising economic inequality, including the likely strain on labor relations that would cause increases in strikes and protests. Accordingly, businesses should focus on maintaining labor relations and implementing talent management programs. Existing pension structures may need to be revamped to help prepare for the impact of technology on the future of jobs and an increasingly aging workforce.
Companies should safeguard against disruptions from rising protectionism, such as sudden changes in trade policies, taxes or tariff regulations. Ongoing international political developments should be observed closely, and corresponding preventive measures (such as developing contingency plans, insulating investments, and ensuring risk transference through political risk insurance) should be implemented.
Environmental risks continue to increase in likelihood and impact and pose a major threat to global supply chains. Simultaneously, the growing focus on environmental and climate concerns from both Asian governments and the private sector has also brought about new market trends that represent significant investment opportunities. Consequently, businesses will not only need to insure and prepare for disruptions, but also understand the implications for their business from changing customer and regulator views on environment-related issues, notably climate change and sustainability.
While the Fourth Industrial Revolution and the incredible speed of technological advancement can greatly benefit businesses, executives should also be wary of the wide-ranging disruptive effects new technologies can bring. Businesses will have to mitigate a wide range of future market disruptions, including deployment risk, cybersecurity issues, unknown liabilities and the changing nature of work.
In this complex risk environment, two major risks stand out. The first is the ongoing trade risks that international businesses are faced with in an era of rising protectionism. While President Donald Trump's administration has outlined its intention to scale back or renegotiate the terms of global trade in recent months, tariffs and other protectionist measures have actually been on the rise since 2009. Importantly, this trend shows no signs of abating. This issue is further compounded by the ongoing economic transitions in Asian countries—including China, India and members of the ASEAN bloc.
The second significant risk relates to the future of work. A combination of technological advancement (for example, automation, big-data-centric work and the tech-enabled "gig economy"), a rapidly aging society, and straining labor relations stemming from rising economic inequality presents a difficult problem for human capital departments across Asia. Business leaders have to answer complex questions on how to recruit and retain talent, how to maximize workforce capabilities while maintaining good labor relations, how to design training and reskilling for employees in a tech-driven economy, and how to design sustainable pension systems to take care of their older workers.
An Uncertain Future
The global political landscape continues to be plagued with uncertainty, resulting in a reality where business executives find it increasingly difficult to distill global complexities down to implications for their own organizations.
Business leaders should create a list of questions tailored to specific departments to aid them in assessing the risks their companies face in an effort to implement appropriate risk mitigation efforts.