Society
Can Infrastructure Keep Pace with Progress in Asia?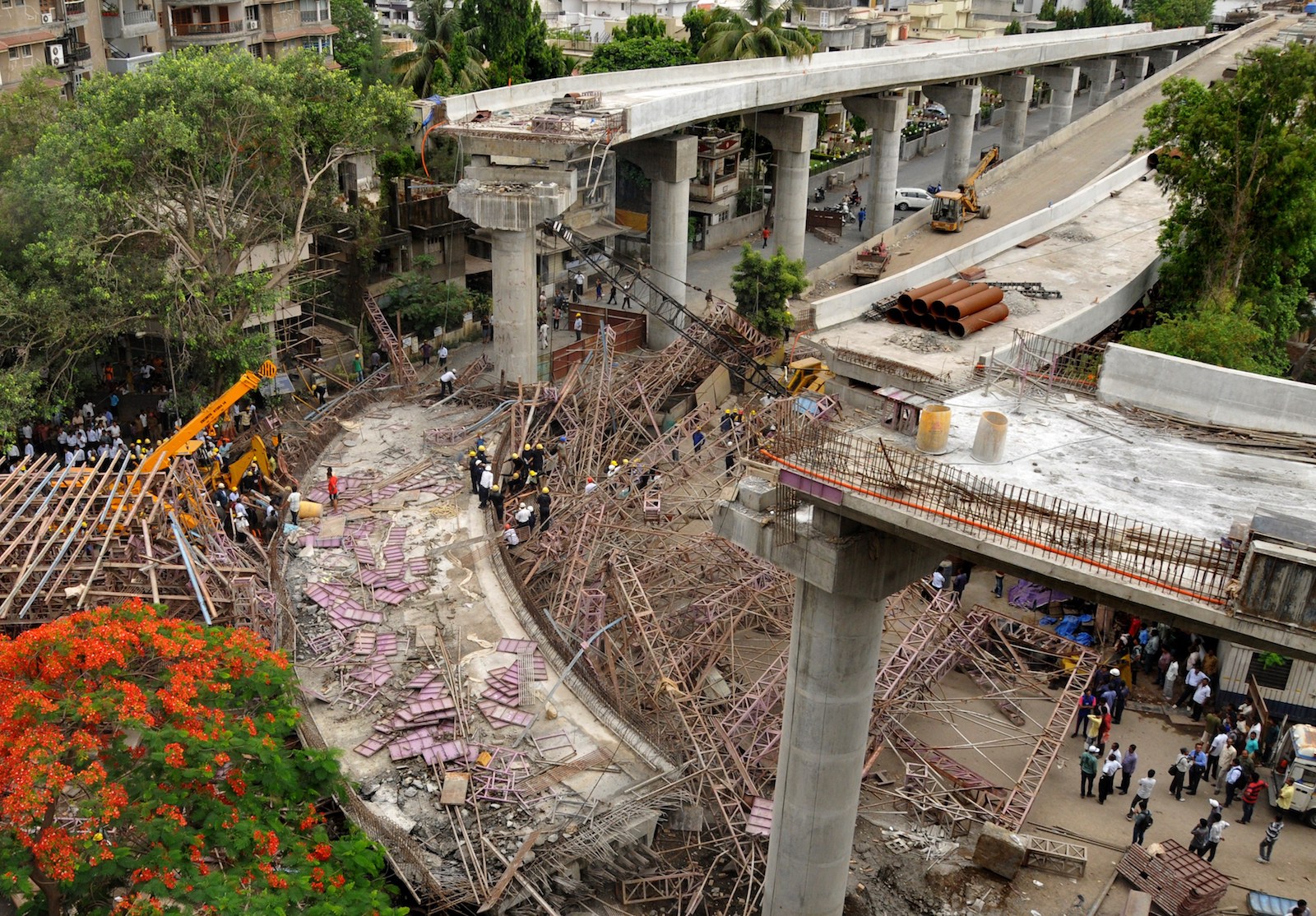 The Asia-Pacific region is expected to grow at 5.6 percent for 2018/2019 and continue to be the main driver of global economic growth, according to the International Monetary Fund. In the age of global supply chains, risks impacting this region will have a critical impact on many organizations—regardless of where they are situated.
Threats to physical and human infrastructure are critical challenges impacting the Asia-Pacific region. These risks are deeply interconnected with ongoing megatrends in the region and are enveloped in the larger regional risk landscape.
These risks are highlighted in the third edition of the Evolving Risk Concerns in Asia-Pacific report, which leverages insights from the World Economic Forum's annual Global Risks Report on key risk areas.
Risks Stemming from Critical Infrastructure Shortfall or Failure
Intensifying economic activities, population growth and ongoing urbanization in Asia will need to be supported by an estimated extra $22.6 trillion investment into infrastructure from 2016 to 2030, according to the Asian Development Bank. This highlights the significant infrastructure gap in the region.
The framing of this issue as a "gap," however, belies the fact that the threat to the physical infrastructure of Asia-Pacific is not only a quantity issue but also a quality issue. The general dearth in quality of transportation, energy, and information and communication technology (ICT) infrastructure is concentrated in emerging markets of the region and contributes majorly to increasing cost, lowered productivity and disruption to the economy and businesses.
Putting Asia-Pacific's infrastructure quantity and quality issue into the context of ongoing megatrends in the region reveals further vulnerabilities. Apart from the growing demands from economic, population and urbanization growth, the increasing severity of climate change events and the region's growing cyber dependency are two key trends that can exacerbate critical infrastructure failure or shortfall.
The vulnerability of infrastructure against climate change can not only be seen in the devastating damage of extreme events to physical infrastructures, but also in the depreciation of assets due to slow-burning changes. Accounting for these damages and making future infrastructure more resilient will require substantial planning, effort and capital. In fact, the ADB estimates that Asian countries will need an extra $3.4 trillion by 2030 for this, which also requires a necessary supportive political climate.
Cities and businesses in Asia-Pacific are also rapidly digitizing their everyday operations. This is resulting in growing cyber dependency, which has two major implications for infrastructure development. On the one hand, it will lead to a growing demand for ICT infrastructure, and on the other, it means that the digital infrastructures of cities and businesses in the region are progressively under the threat of a systemic breakdown from a cyberattack.
Risks Related to Talent Shortages
Asia-Pacific's human infrastructure is also under threat with growing talent shortages. The problem is already felt by businesses, both in advanced economies like Singapore and Hong Kong as well as in emerging markets such as China, India and Malaysia. In Singapore, for example, 56 percent of employers reported having difficulties filling vacancies.
Solving for talent shortages cannot overlook affordable and accessible education or re-skilling and up-skilling programs.
As with critical infrastructure, talent shortages in Asia-Pacific will be further shaped by ongoing megatrends.
The first is the already aged or rapidly aging populations in several economies in the region—such as Japan, Singapore, Hong Kong, South Korea and China. In these economies, the labor force and talent pool are expected to shrink significantly.
The second is the continued technological advancements and their applications in the workplace. This has fundamentally changed how work is performed and perceived. New technologies have necessitated new skill sets that are not readily available, for example, there's an unmet increase in demand for data scientists and experts in cloud computing, cybersecurity and artificial intelligence.
Yet unlike critical infrastructures, the interactions between megatrends and their effects on talent shortages in Asia-Pacific will play out in many forms. Consider the application of automation. On the one hand, automation can play an important role in filling the labor shortage experienced in rapidly aging societies such as Japan, where robots have been increasingly replacing humans in fields like construction and health care. On the other, automation also exacerbates talent shortages as the skill sets for its application are not necessarily available.
In emerging markets, automation threatens the displacement of millions of low-skilled workers, creating new social imbalances. Given these dynamics, the key lies in the capacity of education systems to catch up with technological developments in the region and the necessity of retraining/reskilling programs.
The Bigger Picture
The threats to Asia-Pacific's physical and human infrastructure can be contextualized in the wider risk landscape of the region. Clear linkages between these specific threats and larger regional risk areas can be drawn.
For example, global and regional geopolitical shifts have affected infrastructure development efforts, including the complications surrounding the Belt and Road Initiative. While there is little debate over the project's potential economic value and its contribution to solving the current infrastructure gap, geopolitical considerations from governments across the region present real barriers to cooperation and shared prosperity.
Separately, the persistent presence and rise of populism, nationalism and strong state governance can also limit the mobility of human capital, which is one of the ways to help ease talent shortages.
Similar dynamics can be seen in the underlying economic fragilities of the region. There is a strong connection between infrastructure development and the increasing debt load that countries in the region have been taking on, raising the question of what a sustainable approach to promoting infrastructure investments is. At the same time, solving for talent shortages cannot overlook the question of affordable and accessible education, as well as reskilling and upskilling programs, thus putting the dogged problem of inequality at center stage.
These observations highlight the deep interconnectedness between specific risks, macro risks, risk trends and the wider risk landscape. Viewing these issues through this lens reveals new potential vulnerabilities that businesses and governments alike must be aware of to avoid getting blindsided.
*A version of this piece was first published on the NACD Blog.
**To read the full report, click here.