Economy
Why Don't Finance Executives Keep Their New Year's Resolutions To Deploy Cash?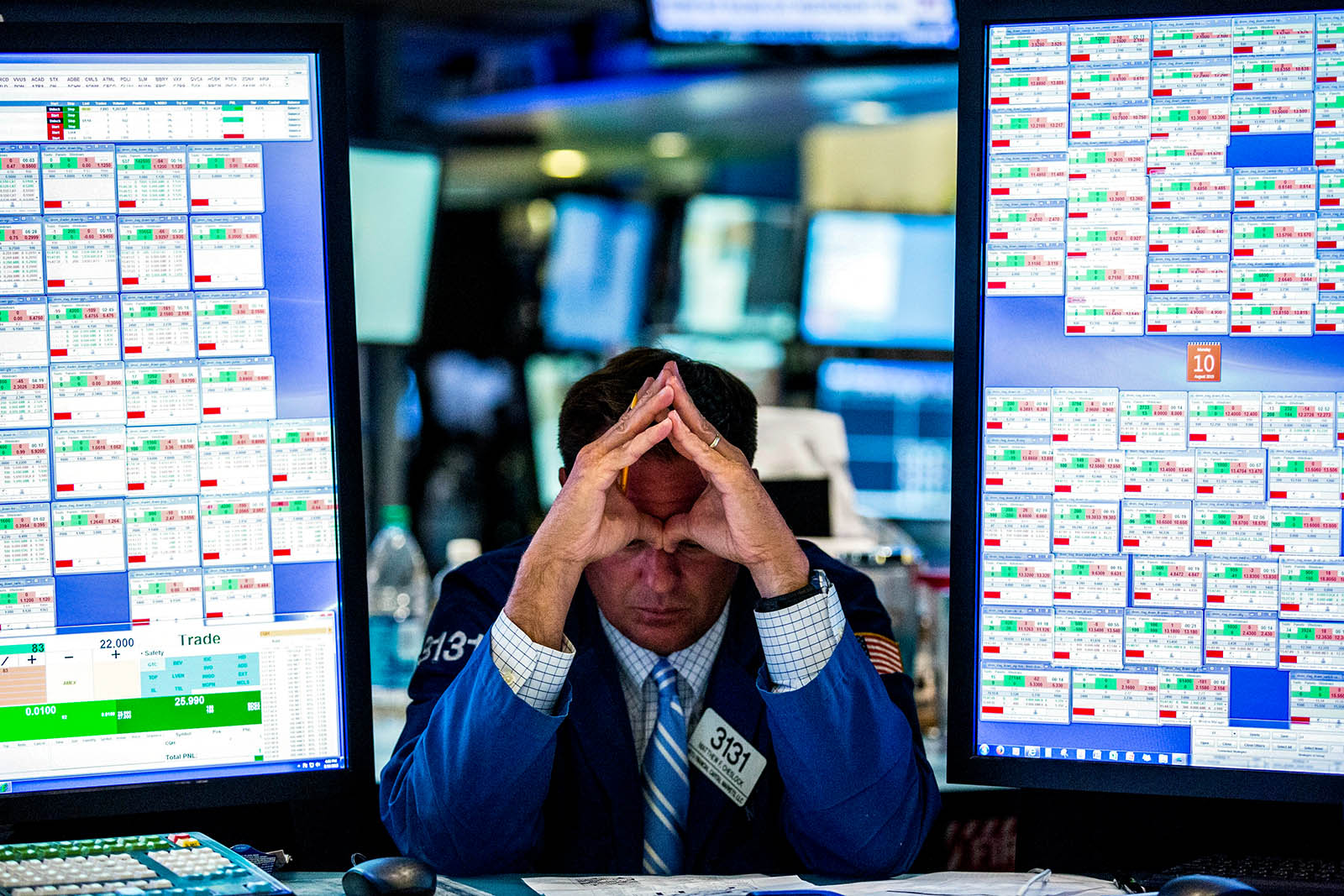 Everybody loves to make New Year's resolutions. Finance executives are no different.
Every January for the past seven years, treasurers and chief financial officers have told the Association for Financial Professionals the same thing: In the first quarter of the year they plan to draw down corporate cash reserves. And every year but one, by the second quarter, they do the opposite. Like so many of us, their New Year's resolutions fall by the wayside.
Why is this so? And, does it even matter?
Every quarter since January 2011, the AFP Corporate Cash Indicators, a quarterly index underwritten by BMO, has surveyed treasury and finance professionals to see whether they plan to deploy corporate cash or build reserves. The CCI is an important research tool because it is an indicator of the health of the U.S. economy and, increasingly, an indication of finance professionals' confidence in the global economy as their businesses touch the far-reaching corners of the globe.
A Sign of Confidence
If finance executives feel confident enough to draw down cash reserves on capital expenditures, share buybacks, loan payments and dividends, it's a sign that they are confident about the state of the economy. If they are building cash reserves, they are signaling wariness about the prospects for the economies in which they conduct business and are taking precautionary measures by building up reserves.
AFP just released its Q1 2019 CCI and, for the eighth year out of nine, respondents said they plan to deploy corporate cash:
Figure 1. Expected Change in Cash Holdings in the First Quarter
A negative figure means cash holdings are dropping; positive means they are growing.
Here's what finance executives really did. 2016 was the only year when finance executives anticipated drawing down reserves and actually made good on that prediction the next quarter:
Figure 2. Actual Change in Cash Holdings in the Second Quarter
Why Aren't Finance Executives Doing What They Predict?
Organizations ideally start the new year in reasonably good financial condition—or at least a good understanding of their opportunities and risks. And since the economy has grown steadily since the depths of the Great Recession in 2010, you can understand why treasurers and CFOs might say they anticipate drawing down their cash reserves.
But that optimistic outlook often is hard to square with the reality of subsequent months. Unanticipated risks arise throughout the year, and companies tend to take a long-term view on risks to their business, as well as the underlying financial supply chain that supports them. Supply chain disruptions, new tariffs, sanctions or natural disasters often cause businesses to retrench, revisit their business strategy, and build reserves.
Fingers on the Pulse
Finance executives have their fingers on the pulse of their organizations' spending and investment plans. More than any other department, the finance team can see a problem unfold in real time and react accordingly. So when finance executives break their so-called New Year's resolutions, it's actually a sign that they're doing their job correctly and course-correcting in rapid fashion.
AFP is hearing this theme in individual CCI responses from the treasury and finance industry:
"Very cautious with the market volatility."
"Largest cash outlay is capex. Balances tend to be dictated by timing of borrowings and whether spending matches forecasts or is slower than anticipated."
"It is very difficult to make a concrete investment plan when there is so much uncertainty in the economy."
Uncertainty Is the Enemy
Uncertainty is hardly surprising, given the ongoing trade dispute with China, the Brexit debate, and the U.S. government shutdown. Rating agencies and the Federal Reserve are cautioning markets about unusually high levels of corporate debt—with a backdrop of a rising interest rate environment. Any one of these key variables may impact actual cash decisions this quarter and cause deviations from expected outcomes entering the quarter.
Other industry observers see this trend, too.
Recently, on our AFP Conversations weekly podcast, guest BMO executive Kevin Kane was asked about this pattern of behavior. "We've got a situation where folks are a bit uncertain about clarity around the Fed's position, so they don't want to go too far out on the yield curve. We've got some macro issues in the market, including what may be happening in terms of trade issues. And on that basis, we don't expect things really to deviate from what we've seen before."
What Do the First-Quarter Numbers Tell Us?
Looking forward, 26 percent of organizations anticipate expanding cash and short-term investment balances over the next three months, while 31 percent plan to reduce these balances. Thirty-nine percent of organizations had greater cash and short-term investment balances at the end of Q4 2018 than they did one year earlier, while 27 percent held smaller cash balances relative to a year ago.
Responses vary by organization—as they should. Every organization and every finance executive has a different appetite for risk and uncertainty, as well as a different strategy for deploying or accumulating cash. If they say one thing and then do another, finance executives are simply helping their organization chart uncertain waters.