Geopolitics
An Appeal for Partners: The World According to Madeleine Albright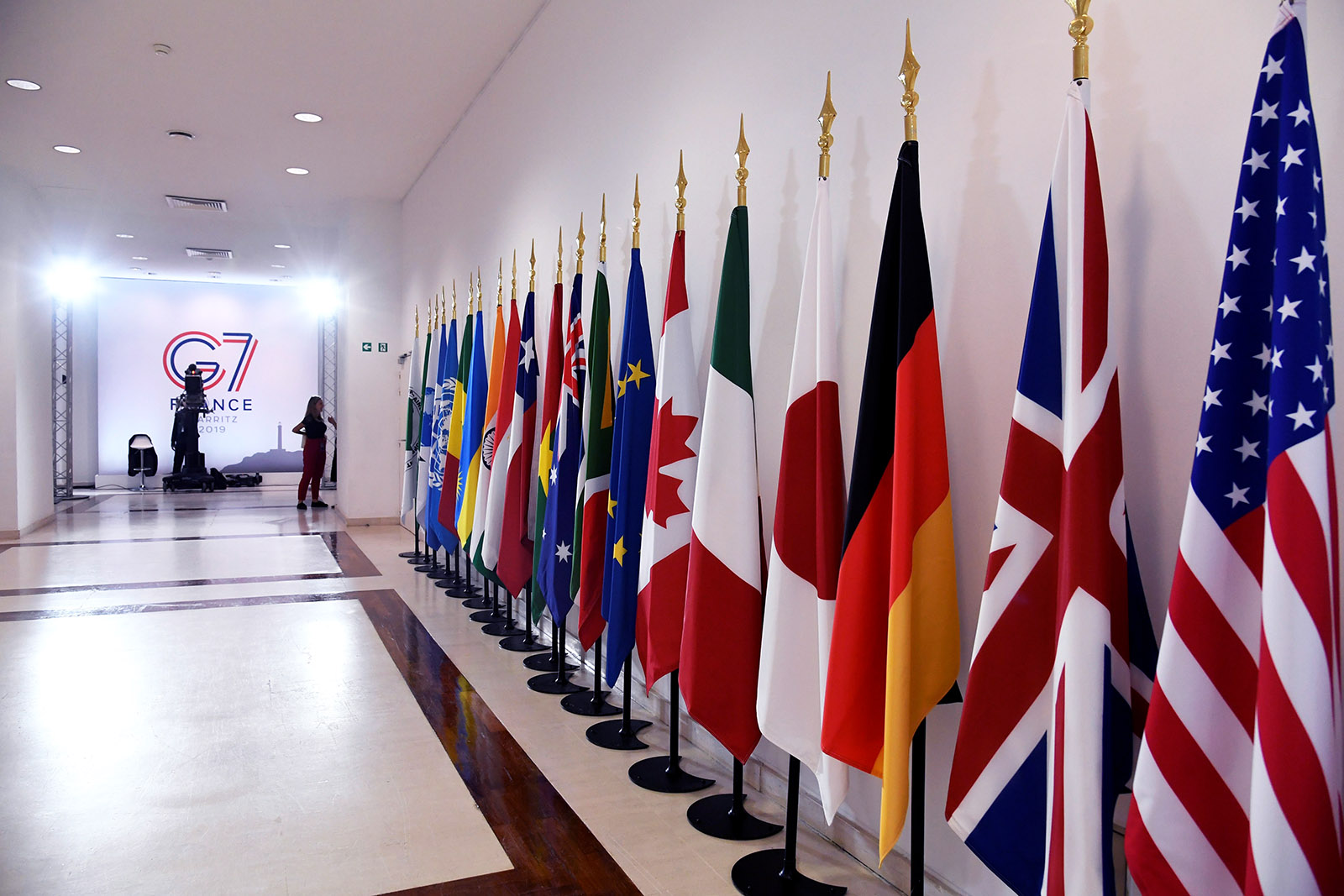 Madeleine Albright, the first female U.S. secretary of state and former U.N. ambassador, describes herself as an "optimist who worries" when she thinks about the future of the world. One of the most influential diplomats of her generation, she joined Altamar hosts Peter Schechter and Muni Jensen to share her thoughts on what America's place in the world is likely to look like under the new U.S. administration. 
The Decade of China
Albright believes that the U.S. can recover its place at the decision-makers' table. However, that table has changed from four years ago, and it no longer seats the same players. "It's not [the role of the] head at the table to tell everybody what to do, but to really listen to what they have to say so that we can act together," she says.
She was asked whether the next years will constitute what Altamar's Peter Schechter describes as the "decade of China." "I think that it's certainly going to be," notes Albright. "Everybody always attaches the word 'rising' to them. They clearly are a major power. … The U.S.-China relationship is going to be dominant in so many areas." 
When asked about China's global influence, she notes, "I have said the Chinese must be getting very fat, because the belt keeps getting larger and larger, and they are using their economic persuasion to really seduce a lot of countries in Africa who are then saddled with what is known as the debt trap."  
She predicts the areas of tension with the West will center on the fierce trade competition, disagreements over intellectual property, the flexing of China's growing military might, and human rights issues. She also describes areas of potential cooperation and partnership, such as combating climate change, addressing any future pandemics and coordinating nuclear proliferation.
Rising Nationalism in Europe
When it comes to Russia, Albright echoes previous Altamar guest Ivo Daalder's sentiments of the different and difficult relationship that President Joe Biden will now have with President Vladimir Putin, providing a stark contrast to previous White House-Kremlin relationships. "[President] Putin got a free ride under the last administration. And we need to remember that we actually are dealing with a former KGB agent who knows how to use a number of subversive tactics," notes Albright.
Albright, an immigrant from the Czech Republic, also warns of rising nationalism in Europe. "The EU is a very complicated operation. I worry about nationalism rising again in Europe, and there really are some unacceptable leaders such as [Prime Minister Viktor] Orbán in Hungary. But I do think they are going through difficulties, as are we, in terms of rebuilding," she explains. 
Albright later describes the ongoing tensions in the Middle East, "[The Middle East] is a very complex place that we have not fully understood. [The problem is that these] are artificially created countries, with ethnic conflicts … the Iranians have been re-engaging in terms of how to develop their nuclear capabilities with expanding what they're doing [to what] they shouldn't have been doing." 
The Value of Multilateralism
The African continent has many different problems initiated by climate change, COVID, and poor governance, while China continues to extend its reach through the Belt and Road Initiative. "Could the Sahel grow into an even larger terrorism hotspot?" asks Altamar host Muni Jensen. "I definitely think it can for a number of reasons," responds Albright. "People [simply] say 'Africa' without recognizing there are 54 different countries in Africa, and they have different backgrounds, [histories, and] ethnic compositions. And they are often not really part of the story enough in terms of what is happening." 
When it comes to Latin America, "the American relationship is very difficult, which is that we are damned if we do and damned if we don't. … It is our responsibility to act in a way that is not condescending and patronizing, but understanding that there are issues, and it does affect how things develop in other parts [of the world]."
With no easy answers in these complex regions, the former secretary of state stresses the importance of multilateral cooperation. Known as "Multilateral Madeleine," Albright describes her trust in multilateral organizations to address pressing issues such as climate change, terrorism, human rights, political and social polarization, among many others. 
"It's imperative that we all recognize the importance of multilateral organizations and the need for more than one country to work together to solve a problem," explains the former U.N. ambassador. "Let's call it partnerships," she notes, "that is what we should be doing."
Altamar is a global politics podcast hosted by former Atlantic Council senior vice president Peter Schechter and award-winning journalist Muni Jensen. 
Subscribe to the Altamar podcast on: Apple, Spotify, or Google.