Geopolitics
U.S.'s Immigration Policy Faces a Stiff Test in Latin America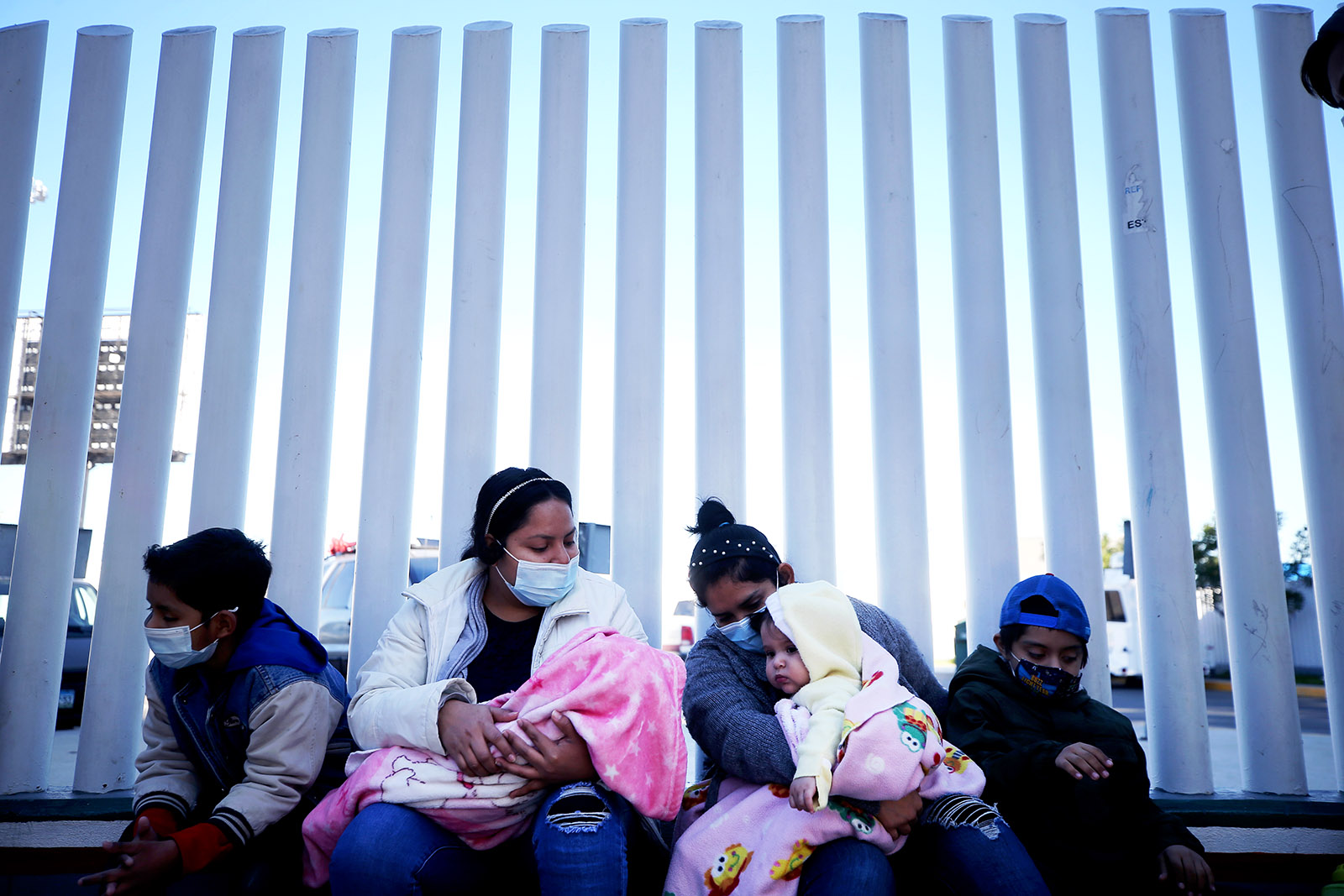 If you were a migrant smuggler in Guatemala, you'd probably be boosting your marketing efforts to head North, saying that President Joe Biden has given the green light. Similar sales pitches are being made across migrant camps in Mexico, where the new U.S. administration is giving hope to thousands of stranded asylum-seekers that their claims will now be taken seriously. But not so fast.
No Open Borders Policy
Despite a raft of sweeping executive orders and proposals to overturn former President Donald Trump's immigration policies, the Biden administration is asking for patience. Far from an "open borders" policy, the Biden administration understands that, to slow Central American immigration, it must work with the countries to address its root causes. 
Complications with the so-called Northern Triangle countries of Guatemala, El Salvador and Honduras, and testy relations with our immediate Southern neighbor will make that harder. 
President Biden was quick to begin reversing four years of hostility to immigration. On his first day in office, he opened the door to citizenship for 11 million undocumented immigrants, halted border wall construction and protected the Deferred Action for Childhood Arrivals. The next day, he announced plans to suspend deportations for 100 days and paused former President Trump's "Remain in Mexico" program, which required asylum-seekers to wait in Mexico for U.S. court hearings. Soon after that, he rescinded former President Trump's family separation policy and pledged to raise the refugee cap to 125,000.
But not all policy can be accomplished with the flick of a pen. 
It will take time to untie the Trump administration's changes to the U.S. immigration system — some 1,058 individual policy changes have been identified. There's also the matter of building back the infrastructure and capacity, including asylum processing capabilities and resources. And for long-lasting change, President Biden will need Congress to pass comprehensive immigration reform; addressing questions like permanent residency or citizenship requires legislation. 
Addressing the Poverty and Violence in the Northern Triangle
Former President Trump slashed U.S. development aid to Guatemala, Honduras and El Salvador in a bid to force their governments to cut migration to the United States. That left these Northern Triangle countries without the funds to address many of the factors that led people to flee in the first place. 
Nor was it a very logical way to incentivize anti-corruption or human rights commitments that the U.S. Congress tied to American money.
President Biden will take a very different approach, one that has a $4 billion investment price tag. The hope is that addressing issues like poverty, violence, environmental crises and unemployment in Central America will encourage people to remain in their home countries. The new administration has also terminated Trump-era policies that forced U.S.-bound migrants to first seek asylum in the Northern Triangle. 
Cooperation to improve everyday life is harder if countries don't get along, though. The Biden administration recently turned down a meeting request from El Salvador's President Nayib Bukele, who, while wildly popular at home, has demonstrated an ever-expanding authoritarian behavior. 
If President Biden's immigration policy is successful, a longer-term shift in the northbound migration patterns is a real possibility.
Meanwhile, U.S. prosecutors are investigating the president of Honduras for drug-related bribes. In Guatemala, Biden, during his tenure as vice president, pushed various administrations to accept the U.N.-backed International Commission Against Impunity in Guatemala, but the previous president of Guatemala shut it down in 2019.
Can America Avoid a Stampede?
"Now is not the time to come," the Biden administration is telling migrants, but the message is landing on deaf ears.  
Despite pleas for patience, President Biden's electoral victory last November spurred a rush to the United States. For each of the past four months, U.S. authorities have made over 70,000 detentions and arrests along the Mexico border, one of the busiest periods of the past decade. 
President Biden is facing a perfect storm for massive northbound migration. Latin America accounts for the second-highest number of COVID-19 deaths after Europe. The region's GDP fell 7.4% last year, threatening to wipe out decades of progress in poverty reduction. Two hurricanes swept through Central America in 2020, destroying homes and wreaking billions of dollars in damage. 
The prospect of a migrant wave was clear just days before Biden's inauguration, when a 9,000-person migrant caravan traveled from Honduras through Guatemala to the United States, before Guatemalan soldiers broke it up. 
A recent poll found that a whopping 41% of Hondurans between the age of 18 and 39 consider it "very probable" that they will emigrate. 
Uneasy Partnership With Mexico
There's one key piece of the immigration puzzle that must be always firmly in place for any U.S. immigration policy to work: cooperation with Mexico. Mexican President Andrés Manuel López Obrador became an unlikely ally of former President Donald Trump, deploying thousands of soldiers to clamp down on U.S. asylum-seekers from Central America. 
But expect some rough patches between President Biden and President López Obrador. Mexico's populist leader did not recognize President Biden's victory until mid-December, and has doubled down on fossil fuels as the Biden administration preaches renewable energy to fight the climate crisis.  
Recently, the Mexican government stopped taking back Central American families that are rapidly returned from the U.S. border under a Trump-era emergency health order for COVID-19. In turn, hundreds of migrant families were recently released into the U.S. by Border Patrol agents. 
Real Change Is Possible in the Longer Term
Between easing lockdowns in Latin America and more lenient immigration policies in the United States, northward migration will keep accelerating. But if President Biden's immigration policy is successful — including improving economic opportunity, rule of law and transparency in Central America — a longer-term shift in the northbound migration patterns is a real possibility. In the meantime, policy will also meet politics, as U.S. and Latin American governments appeal to their bases, and President Biden tries to keep Democrats in power during midterm elections and beyond.