Economy
Asian M&A Activity Falls, Chinese Outbound Investment Soars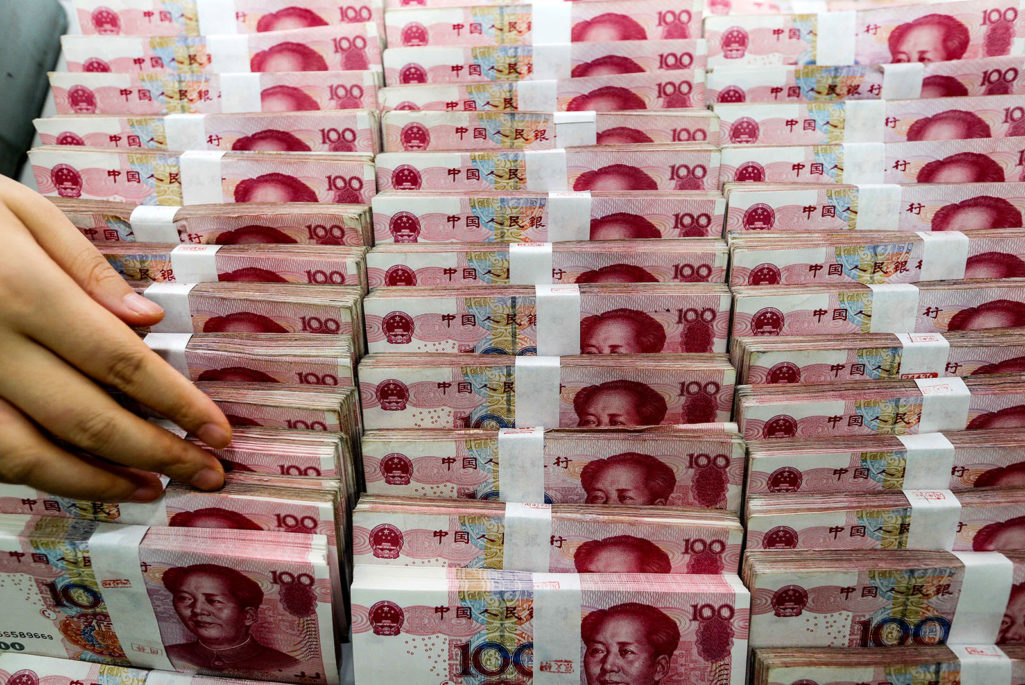 Total merger and acquisition (M&A) deal value in the Asia-Pacific (ex-Japan) declined by 25.5 percent from $883.7 billion to $658.8 billion in 2016, according a recent report, and the outlook for improvement remains uncertain for 2017.
Over the year, the total number of M&A deals declined as well, from 3,812 to 3,675. Despite the slowdown, the numbers mark the second highest annual value and deal cost since 2001, the report added. In 2016, Asia accounted for 20.3 percent of global deal value, which itself was down 18.1 percent to $3.2 trillion in 2016.
Separately, M&A deal value in Japan increased from $61.3 billion in 2015 to $62.6 billion in 2016, and the numbers were dominated by domestic activity as Japanese companies "looked to improve profitability amid a stuttering economy and ageing population," the report said.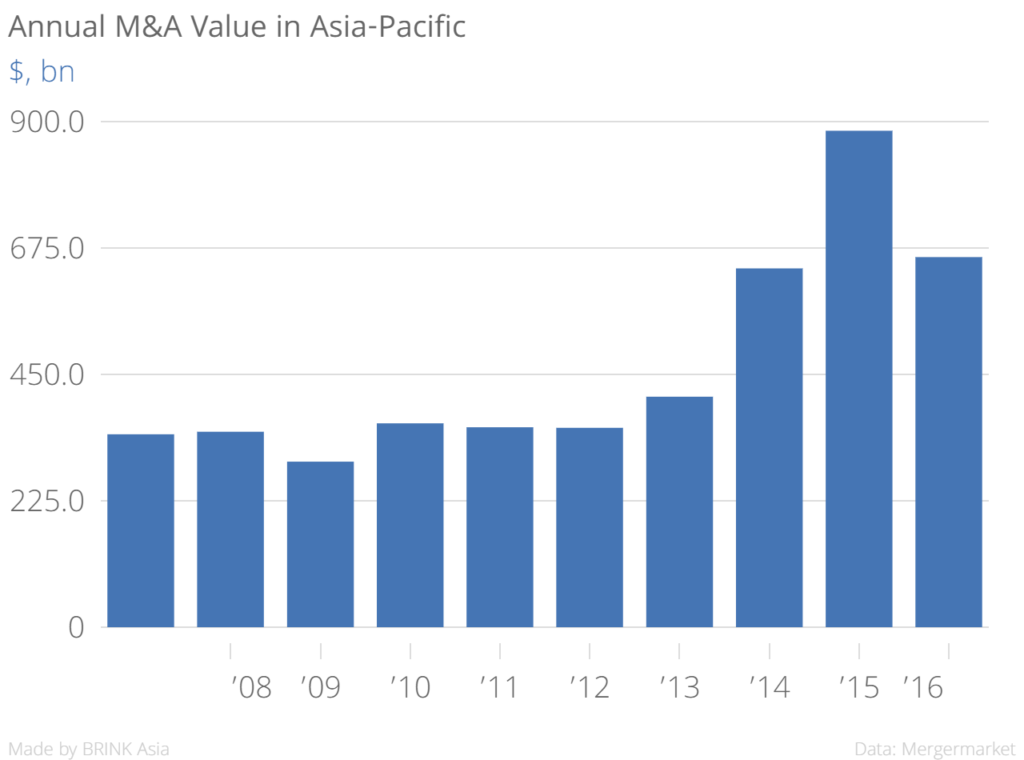 Across Asia-Pacific (ex-Japan), the technology sector saw the highest deal value ($96.8 billion or 14.7 percent of total Asian M&A value); followed by industrials and chemicals (14.4 percent); energy, mining and utilities (13.2 percent); financial services (13.0 percent); transport (7.9 percent); and consumer (6.1 percent).
Outbound Investments Dominate Chinese M&A. In 2016, China contributed 56.4 percent of total M&A activity in the Asia-Pacific region. The defining characteristic of China's M&A activity in 2016 was outbound foreign investment, which increased 118.7 percent to $206.6 billion across 372 deals. Although Chinese investors' strong appetite for outbound investments remains, the Chinese government's recent turn in financial policy, "pledging to crackdown on costly outbound deals over US$ 2bn," will likely result in a moderation of deals in 2017, the report said.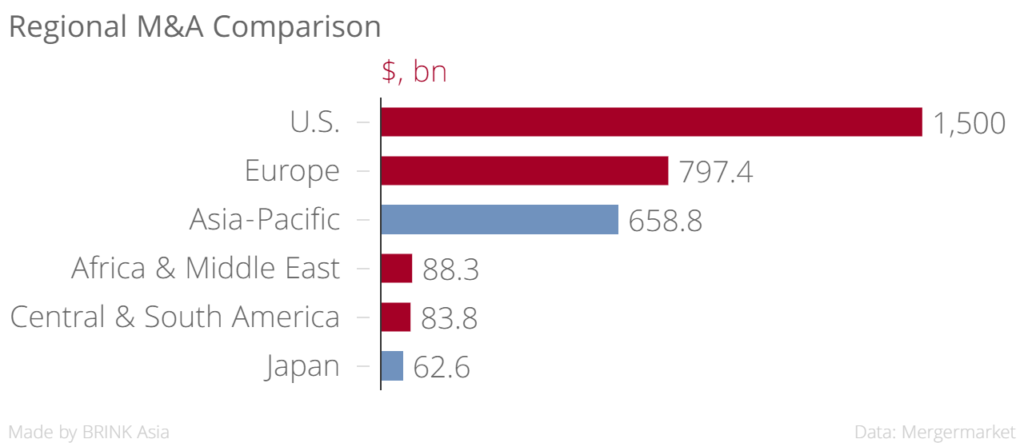 Likely Pickup in Domestic Chinese M&A. Meanwhile, domestic M&A activity between Chinese companies, which decreased by 21.6 percent in 2016 and was valued at $337 billion, may see an uptick owing to the potential reduction in outbound activity. "Yet the Chinese government's changing stance as to where it would prefer its corporates to invest could look to re-address the current imbalance between domestic and outbound activity," the report added.
Indian Manufacturing Benefits. In 2016, India was a "bright spot" for Asian M&A activity, witnessing 388 transactions worth $64.5 billion, reflecting a 90.5 percent increase in value over the previous year. Mergermarket, which produced the report, expects the Indian chemical industry—including specialty chemicals, aroma chemicals, agro chemicals, flavors and fragrances, and niche chemicals—to see a larger number of deals in 2017 as a result of the relative slowdown in the Chinese manufacturing sector and the growing appetite among foreign companies to expand their operations in the country.
The continuing changes in China's economy and financial market and its move to rein in outward capital flight, along with major political changes in the west, are factors that will likely have the greatest implications for M&A activity in the Asia-Pacific in 2017, the report said.