Technology
Basic Energy Need Makes for Big Market Opportunity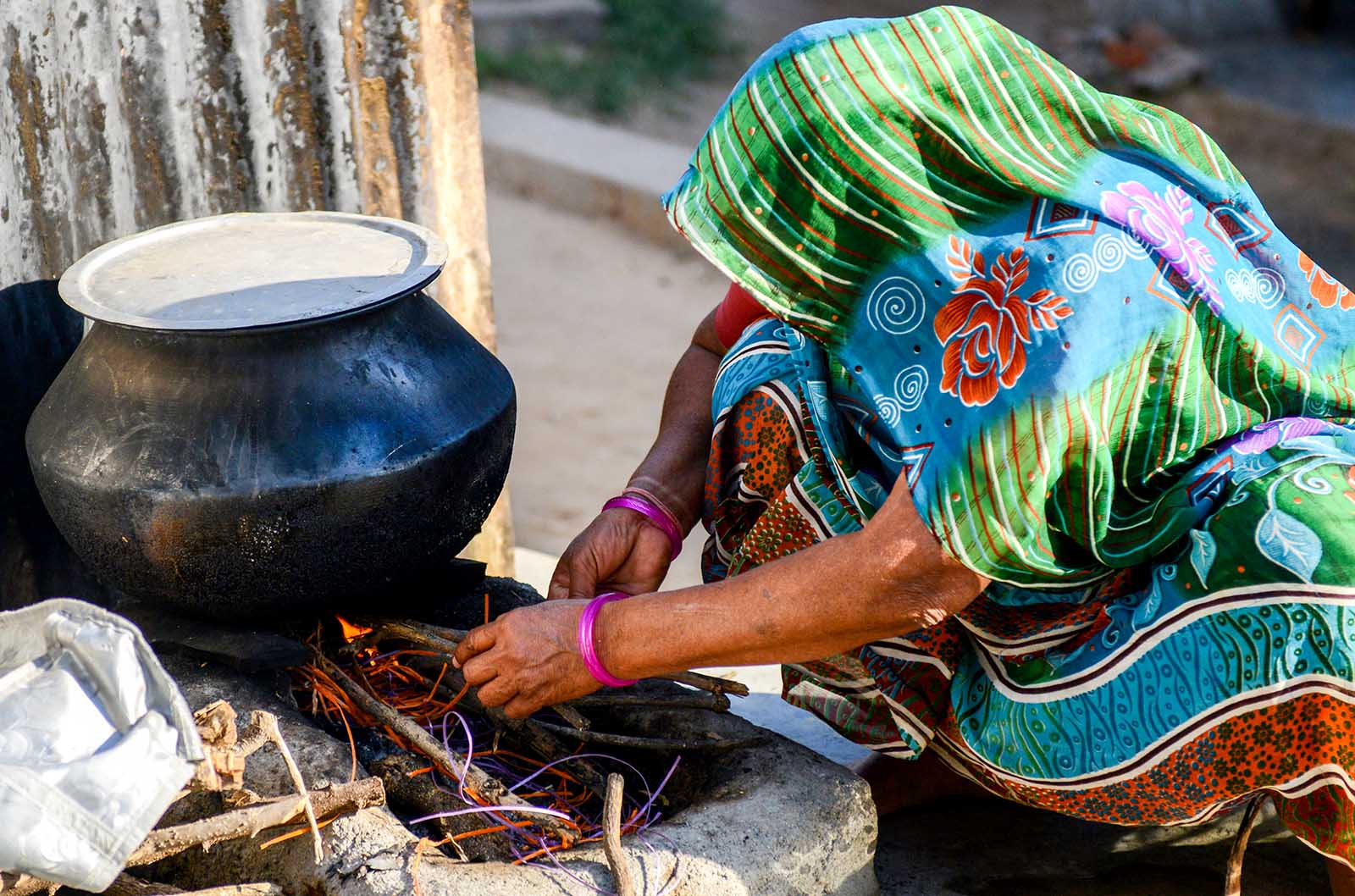 Breakfast, lunch and dinner—day after day, year after year. For approximately 3 billion people in the world, three stones make a stove, and heat for cooking still comes from burning wood, dung, crop residue or charcoal.
This combination is dirty and inefficient. Often, it means that only 18 percent of heat energy available in the fuel makes its way into the cooking pot, and globally, about 2 million tons of biomass goes up in smoke every day. For women who cook indoors, one hour over an open fire is calculated to equal the secondhand smoke of 400 cigarettes.
The scale of the problem spurred the UN to launch, in 2010, the Global Alliance for Clean Cookstoves (GACC) and set a goal of driving the sustained use of 100 million clean cookstoves and fuels by 2020. The initiative has drawn the interest and participation of major corporations such as Bank of America, Shell and the Osprey Foundation, as well as the governments of Norway, Germany, the United States and the UK.
The global net benefits of switching from traditional to improved and/or clean cookstoves have been estimated at $43 billion to $166 billion a year if there's a 50 percent adoption of improved cookstoves and 50 percent adoption of liquefied petroleum gas. A full move to LPG represents additional net benefits of between $11 billion to $100 billion. The business opportunity is substantial.
To give just one example, India launched the program Pradhan Mantri Ujjwala Yojana in 2016 to help 80 million households living below the poverty line transition to cleaner stoves using LPG. Over three years, the program is expected to create 100,000 jobs and provide business opportunities of at least $1.5 million, much of it through domestic manufacturing of cylinders, gas stoves, regulators, and gas hoses, etc.
Rolling out cleaner cook stoves on a massive scale would save both lives and forests. The World Health Organization estimates that 4.3 million people die prematurely each year from diseases associated with household air pollution, while in some parts of Africa, up to 48 percent of deforestation and forest degradation is linked to biomass use and charcoal production.
At the end of 2017, with 80 percent of that goal met and another 26 million clean cookstoves and fuels distributed, the GACC expects to far exceed its original estimate and has now set its sights on universal clean cooking adoption by 2030. With a multibillion-dollar market opportunity for improved and/or clean stoves, as well as alternative fuels, it is timely to examine how systematic efforts have tackled early roadblocks.
Tackling Challenges on Demand and Supply Sides
The biggest challenge is that women who would directly benefit from more efficient models of the most fundamental kitchen appliance typically have little purchasing power. Moreover, despite carrying high costs, traditional cooking methods are perceived as free. Women in developing countries spend an average of 1.4 hours per day collecting fuel; many have limited education, having been pulled out of school early to take on the role of household energy managers.
Additionally, experience to date confirms the importance of developing cookstove solutions that work for very diverse groups of women. This implies a deep knowledge about the foods they prepare as well as social and cultural norms. It also explains why literally hundreds of small NGOs and social enterprises are prototyping hundreds of models. While this is a necessary stage of market development, the sheer number of players and products is daunting for large-scale investors that could engage to mass produce and manage distribution of proven concepts.  
Some evidence shows that poor rural households find clear benefits in lower household emissions, ease of use and significant time savings with LPG, electric and charcoal stoves. But for families earning $2/day, purchasing a $20 stove or a $50 gas cylinder is a big decision, and saving up to refill an LPG canister is a fundamental shift from buying smaller quantities of fuel more frequently, based on what the household budget can afford. In rural areas, where farmers have no income for long periods of the year, costs now for benefits later are a hard sell.
On the cookstove supply side, the GACC has spearheaded work to create international standards and focused on areas such as efficiency and emissions—now at the final stage of approval by the International Organization for Standardization. They've also published a technical report on voluntary performance targets that provides guidance on things such as safety and durability. Several countries—including Ghana, Guatemala, Kenya, Nigeria, and Uganda—are forging ahead with national standards implementation plans, certification programs, and labeling efforts.
As noted by the LPG example, opportunity exists on the fuel side as well. Innovators are looking for more efficient and cleaner ways to produce, distribute and use traditional fuels such as kerosene, biomass and crop residue, coal, and charcoal, and also promote the transition to cleaner options including wood pellets or briquettes, ethanol/alcohol, natural gas/methane, biogas and even solar cooking. Because the fuel supply chain touches so many environmental, economic, social, and health issues, associated impacts and opportunities are complex.
Innovative Business Approaches and Financing Are Key to Consumer Uptake
With affordability being a major obstacle for uptake of both stoves and fuels, the sector is seeing a great deal of work in new business models and financing options for household energy investments.
Some energy service companies now retain ownership of equipment and provide energy to customers on a fee-for-service basis, or they pool subsidies and investment incentives to amortize costs over time. PayGo Energy, which seeks to expand LPG cooking in Kenya via pay-as-you go and mobile money, raised $1.5 million in its first institutional equity round. Rwanda-based Inyenyeri received almost $10 million debt facility from various partners to scale up and provide 150,000 households with clean burning gasifier stoves and pellets.
Other innovations to counter the barriers of up-front costs include smart fuel canisters, cloud-connected kiosks, and mobile money payment systems. These enable stove financing and sale of clean fuel in more affordable quantities while also generating meaningful and important customer usage data.
Interested in Engaging but Don't Know Where To Start?
With the scale-up challenge now front and center, the GACC has built its own capacity to build investor confidence. The sector is also now attracting debt and equity financing: In 2017 alone, investments grew to more than $17 million, though this is far below what is needed to address such a widespread issue.
While preparing the market for scale and supporting early development of commercially viable and scalable enterprises, the alliance also matches capital and financing needs. To develop a pipeline of credible investment opportunities and spur growth across the industry supply chain, from early stage grant funding, to subsidized capital, angel equity and commercial capital, the GACC and partners recently launched Spark+. This second-generation fund has provided investment readiness support to high-potential, scalable businesses such as EcoZoom, KopaGas, NewLight Africa, and Sustainable Green Fuel Enterprise.
With momentum building, now is a good time to get into this market, which will grow for decades to come.
In partnership with: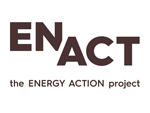 BRINK, in collaboration with The Energy Action Project and Edison Electric Institute, produced this article as part of a series to investigate why energy access matters to the business community. Energy and research agencies estimate that between $768 billion and $1.2 trillion is needed to achieve universal access to energy by 2030. The series explores opportunities for return on investments and the risks society faces if we don't address energy poverty. Other articles in this series include: