Geopolitics
BRINK's Top 5 Geopolitical Risk Stories of 2017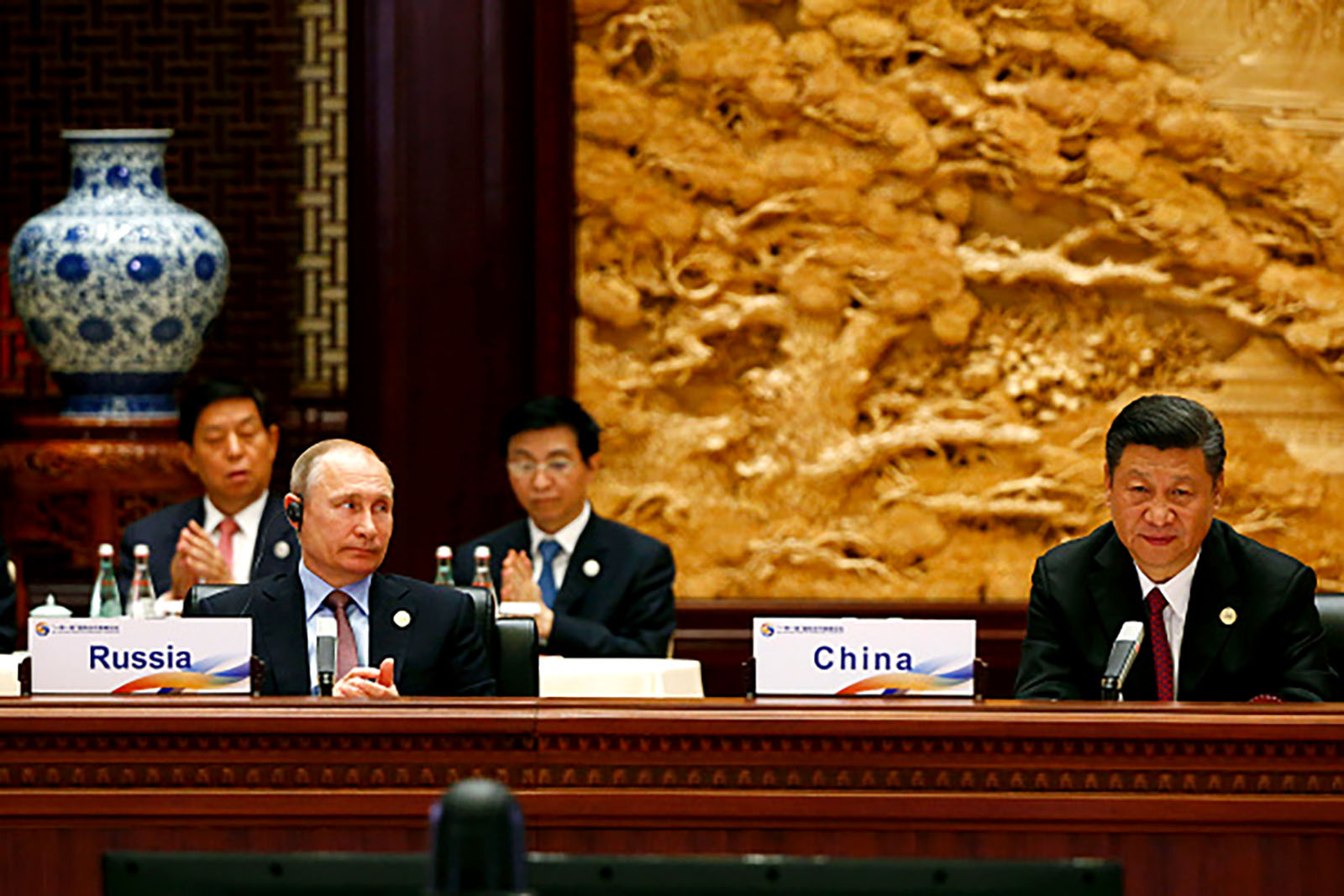 The past year saw no shortage of upheaval in the geopolitical landscape.
In Asia, China continued to expand its influence on the world stage through the high-profile Belt and Road Initiative. In Europe, nations grappled with the implications of Brexit and similar deglobalization initiatives. And new technologies and cross-border tensions forced corporations everywhere to expand their notion of risk.
Here are five stories about geopolitical risk that captured the attention of BRINK readers in the past year.
The prevailing wisdom of a singularly powerful, hegemonic China may be too simplistic. In the interconnected geoeconomics of today's world, complex political realities surround the execution of China's economic diplomacy.
At a public forum at the Brookings Institution titled The Geopolitical Impact of China's Economic Diplomacy, panelists outlined a collection of competing political interests—within and outside of China—vying for a geopolitical advantage that might tip the balance of power in Asia in their favor.
Experts made the case that despite the enormous influence China exhibits across the globe today, the story of Asia's future will be written by many Asian countries.
"[When China announced the Belt and Road Initiative] people said 'Oh my god, China's got this new big strategic initiative, how are we going to react to this?' as if connectivity in Asia had been invented in China, invented in 2013, and like Athena from Zeus's head had sprung from the head of President Xi Jinping," said Evan Feigenbaum, vice chairman of the Paulson Institute. "It's easy to forget that for most of its history Asia was an astonishingly interconnected place."
China has worked hard to make its Belt and Road Initiative feel more like a charm offensive than coercion. It has tried to calm the EU's anxieties about its motives, insisting that it would prefer Europe strong and united and that it wants to contribute to various European projects rather than compete with them. However, regardless of the economic benefits of China's engagement, the EU still sees it as a threat. Already the signs are there that this investment comes with political strings attached, writes Małgorzata Jakimów, a lecturer in Chinese Politics at the School of East Asian Studies at the University of Sheffield, UK.
While the EU urgently needs a common policy toward China, many EU states clearly think they'll do better if they form their own bilateral ties with Beijing—and as a result, many are now competing with each other, vying for China's attention and cash.
As Ms. Jakimów notes, for all that the Belt and Road Initiative is presented as a purely economic project, it remains deeply political.
2017 was fraught with tensions across the globe. The UK formally triggered its exit from the European Union, the U.S. warned North Korea about nuclear weapons and the far right made a credible bid for power in France. This level of instability and change requires businesses to develop a new lens for assessing geopolitical risk, writes Evan Freely, a global practice leader at Marsh.
"Historically, when assessing a potential foreign investment, a company might limit analysis to the economic and political risks associated with the host country and, possibly, to those that border it," writes Mr. Freely. "Companies were generally most concerned about host government expropriation actions and international conflict. Today risks are no longer constrained by borders."
A new lens should accommodate a broader view of the world, focusing on developments in both developed and emerging markets and analyzing a greater range of outcomes, including ways in which each could impact the full scope of business operations.
There is no consensus as to whether this challenging environment is a short-term period of instability or the edge of a longer period of change, Mr. Freely writes. But by better understanding the breadth, scope, and depth of geopolitical risks, companies can be in a better position to thrive while meeting the challenges ahead.
A tiny speck of land along the Chinese-Bhutan border roiled the leadership of both China and India last summer, causing the two countries to flex their military muscle amid hasty diplomatic communiques intent on keeping either side from firing the first shot.
Lindsay Hughes, research analyst for Future Directions International, examines how the stand-off surrounding the tri-border region between Bhutan, China and India in mid-June was emblematic of larger geopolitical themes encircling the region.

The potential for conflict in this region is causing a closer alignment between the U.S. and India, Mr. Hughes notes. This creates new geopolitical risks to China at a time when it is seeking to expand Beijing's "soft power" in the region via the Belt and Road Initiative.
Brexit loomed large in 2017, as negotiations continued over the contours of Britain's exit from the European Union. The slow progress made in negotiations—and the sometimes fractious relations between the two sides—appeared to portend UK's exit from the bloc with no deal in place, a so-called "cliff edge Brexit."
Thomas Lake, a senior analyst of political risk for BMI Research, outlines how a cliff edge Brexit would impact the British economy and the European Union at large.
The likely fallout from a cliff edge Brexit could discourage other countries with strong euroskeptic movements from seeking to leave the bloc, writes Mr. Lake. However, it would also show that the EU is more interested in preserving its key ideals than working toward a deal that would soften the blow of the UK leaving on other member states.