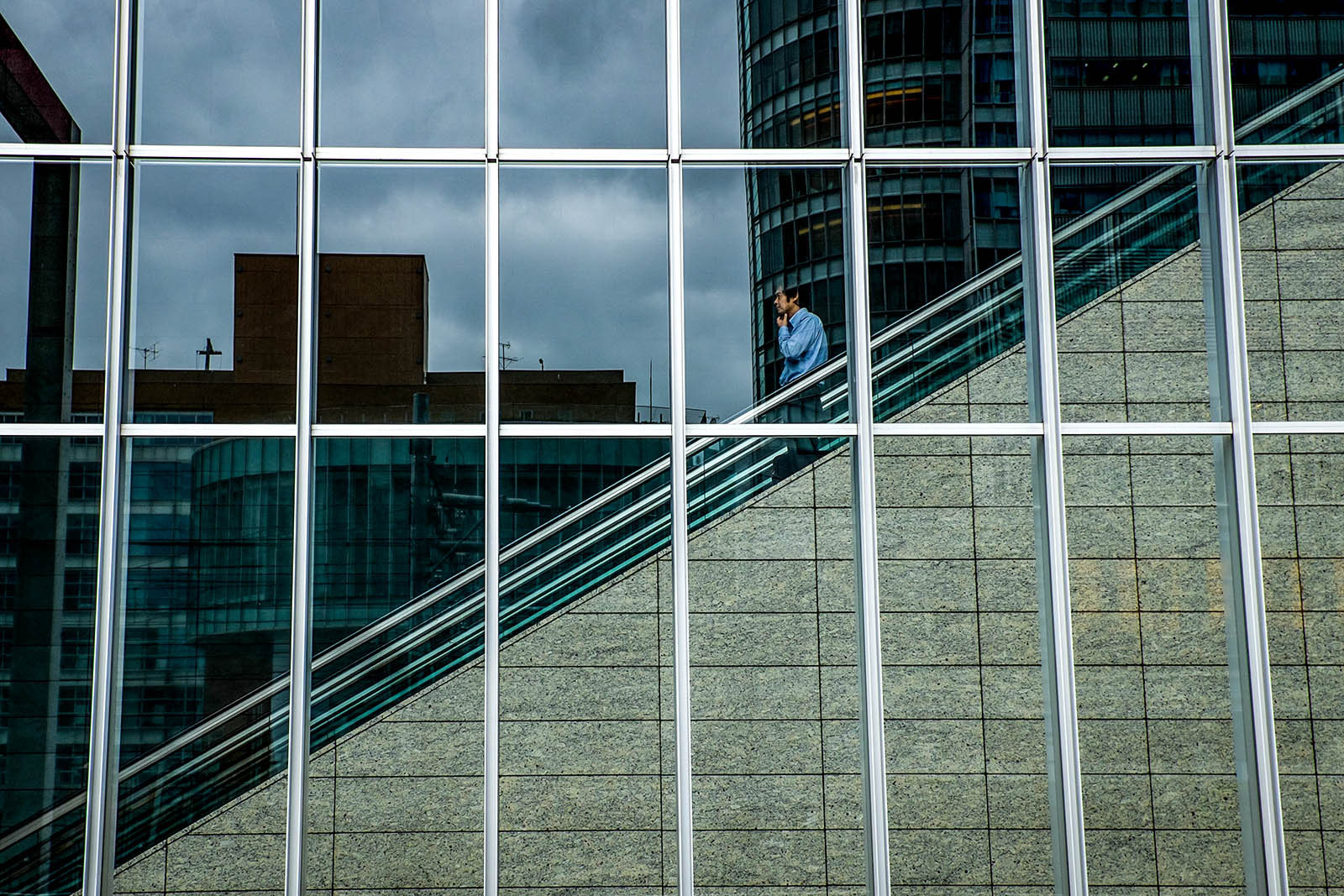 We are living through a period of immense upheaval. Change in many forms—technological, geopolitical, societal, environmental—is accelerating. Global risks are intensifying, but our capacity for collective response is declining.
This is creating a very demanding and volatile environment for business, making it harder for companies to carry on with business models that have been successful in the past. Over the last five years, the profits of the top 700 multinational companies have dropped by around 25 percent. Macroeconomic vulnerabilities have sharpened in focus and point to a deteriorating international economic environment. Firms also face increased uncertainty around regulations that are hampering the ability to make crucial business decisions and investments. All in all, we're operating in a context that presents significant risk—but also significant opportunity for businesses that can adapt to the emerging changes.
Global Risks of Highest Concern
The most striking aspect of this year's Global Risks Report, prepared by the World Economic Forum with the support of Marsh McLennan and other partners, is the level of alarm about geopolitical issues. Out of the top 10 risk issues that experts believed would worsen, seven are connected to the geopolitical landscape.
Nationalist agendas are creating increasing friction between countries while the commitment to multilateral institutions is weakening. Over 90 percent of survey respondents expect economic confrontation between major powers to increase in 2019, with a similar proportion anticipating further erosion of multilateral trading rules and agreements.
Growing societal risk, due to domestic political polarization and fragmentation, also stands out as a concern for 2019, which is expected to put further strain on institutions and complicate the process of providing stable and effective governance.
Navigating a Fractious World
The world has entered a new and disconcerting phase of international relations. A vicious circle is emerging: The more that countries undertake a nationalist agenda and test the bonds of multilateralism, the greater the strain on cross-border institutions and agreements, which in turn serves to reinforce the perceived necessity of nationalist agendas.
These geopolitical shifts are spilling over into the economic sphere through tariffs, sanctions, and other disruptions in international trade and investment relationships. A good example is the U.S.-China economic relationship, where the friction has broadened from a trade dispute into a wide-ranging strategic contest. Even infrastructure development, where there is widespread consensus on the need for investment, has been disrupted by competing political agendas.
Companies are being increasingly pulled into the ring of political wrangling. To a degree that we have not seen in modern times, they find themselves in the crosshairs of politicians and potentially far-reaching legislation. And although companies are frequently attacked as being part of the problem, societies are also looking to the private sector to provide (or work with the public sector to provide) the solutions to many of the big challenges—whether cybersecurity, new ways of working, climate adaptation, retirement security, or infrastructure development.
Rising Technological Instabilities
Innovative technologies, such as artificial intelligence, the Internet of Things and robotics, clearly offer the potential to generate enormous benefits for both businesses and society. However, as these technologies get increasingly embedded within core business processes and critical infrastructure, exposure to cyberattacks increases, and the scope for massive data breaches as well as operational disruption grows. This was strongly reflected in the Executive Opinion Survey of the Global Risks Report, where cyber was identified as the risk of highest concern to business executives in virtually all advanced economies.
Technology is also becoming more entwined in the political discourse both within and across countries. Increased workforce automation is displacing jobs across all industries, creating domestic political issues in many countries related to widespread unemployment and rising income inequality.
The Politicization of Technology
In the international sphere, political alarm bells are being raised by foreign investment in sensitive sectors and the extent of foreign technology deployment in critical infrastructure. Concerns about systemic dependencies and widespread espionage are underscored by the barrage of state-sponsored cyberattacks on key assets—such as the Russian hacker infiltration of U.S. power suppliers in July—and others on supply chains.
So as the technological environment continues to advance, firms must not only keep up with the best risk-management practices against technological threats, but also be agile enough to take advantage of the promise and societal value of technological change. In other words, they need to build both internal and external resilience so they can protect themselves against shocks to their infrastructure and business model, but also thrive in the changing market ecosystem.
Increasing Environmental Concern
2018 brought another year of record-breaking storms, fires and floods, though in the aggregate they caused less economic damage than in 2017. Hurricane Michael was the most intense hurricane to hit the mainland U.S. over the past 50 years and the third-strongest overall; the California Camp Fire was the deadliest and most destructive wildfire in the state's history; and the flooding in Kerala, India, was the worst experienced in the state over the last century.
This year's Global Risks Report focuses on the likely rise in sea levels around the world and the varying degrees of preparedness by the most vulnerable cities. As the report highlights, climate change adaptation and mitigation have become increasingly urgent—particularly as the proportion of the world's population that lives in vulnerable coastal areas is growing. In its recent report, the Intergovernmental Panel on Climate Change concluded that we have just 12 years to make rapid and far-reaching transitions in all aspects of society to prevent global temperature rise from exceeding the limit of 1.5 degrees Celsius and to avoid significant environmental and socioeconomic consequences. This concern is fully reflected in the Global Risks Report survey, where extreme weather and the failure of climate adaptation and mitigation measures dominated long-term risk concerns.
Given the uncertainty surrounding multilateral climate agreements, business leaders will need to navigate a dual challenge: responding to increasing pressure from investors, customers and other constituents to commit to climate-related goals and developing contingency plans that anticipate greater climate-related challenges.
Many could do more to prepare for surprises by diversifying supply chains, strengthening the resilience of their infrastructure, anticipating resource shortages and getting ahead of regulatory developments.
The Psychological Impact
The psychological impact of rising volatility and uncertainty cannot be underestimated, both in the workplace and society at large. Many of the structural shifts in the global risk landscape entail significant emotional strain for individuals and communities.
According to Gallup's analysis of the world's emotional state, human well-being is deteriorating, as demonstrated by an increase in the negative experience index—which captures anger, pain, stress, sadness and worry—over the past five years. This presents a range of potential challenges for businesses, from strikes and other workforce disruptions to social media backlash from customers to broader reputational issues.
Organizational leaders will need to understand the factors that promote well-being in a rapidly changing environment if they are to manage and reduce their human capital risk and develop products and services that match the emerging mindset on critical topics.
Workplace-related transformations, such as disruption due to automation, that affect employee perception and well-being need to be a significant focus. Much of this can be managed and alleviated through more effective workforce planning, benefits, and incentives.
The new Global Risks Report reveals a world of extraordinary change, complexity and fluidity. Leaders need to flex their business models, risk-management processes and corporate culture if they are to flourish in this environment.