Environment
Can Companies Improve the Lives of Everyone They Touch?
An interview with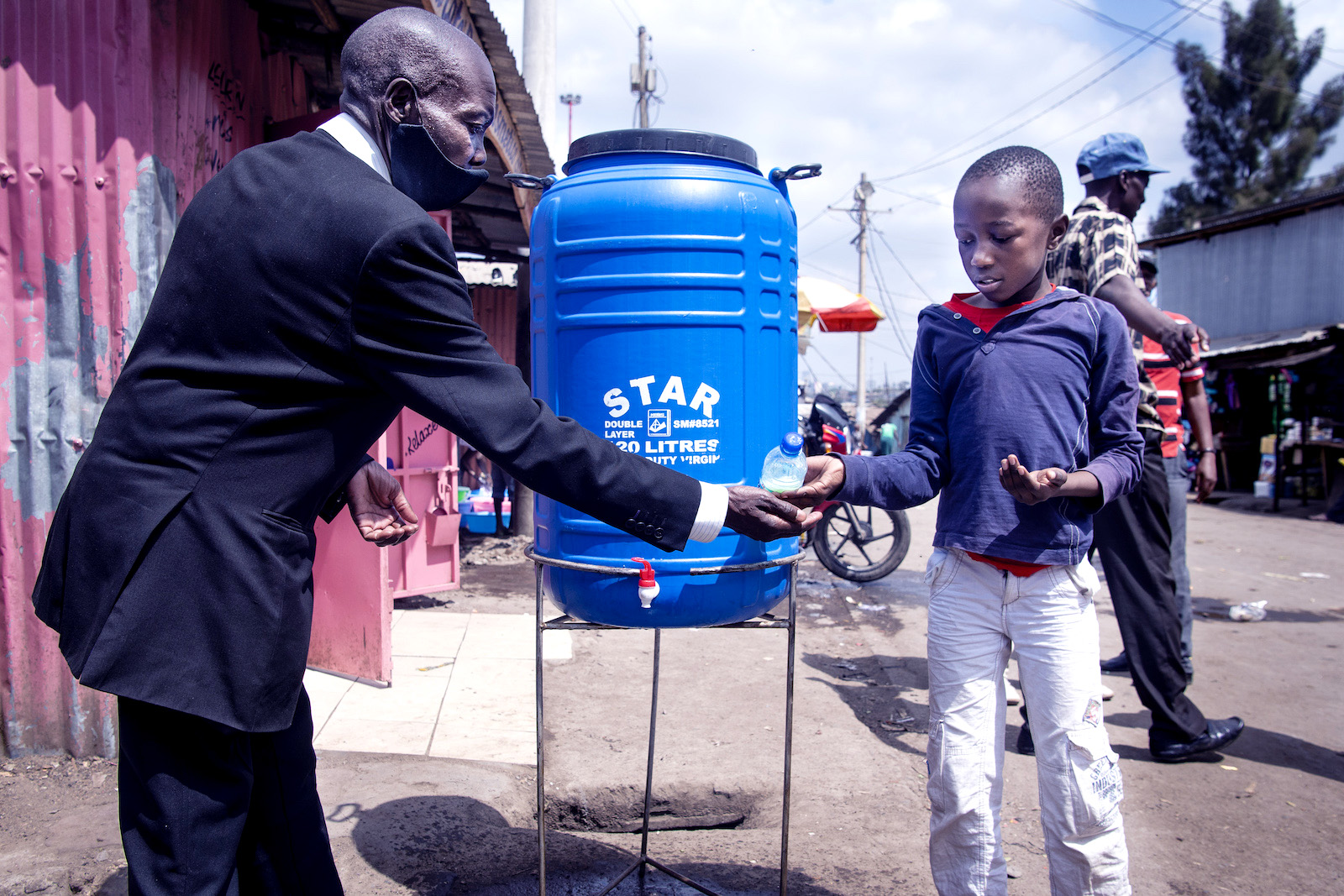 During his time as CEO, Paul Polman set out to make Unilever into an organization that put improving the lives of others above making a profit. In a new book, Net Positive, Polman and co-author Andrew Winston lay out why this is imperative for companies. BRINK spoke to Andrew Winston and began by asking how he and Paul Polman defined a "net positive" company?
WINSTON: Fairly simply, a net positive company grows, thrives and profits by creating a net positive impact and improving the well-being of everyone they touch. So that includes all major stakeholders: your employees, your consumers, your customers, your communities and your shareholders as a result of the work you do. 
And it's at every scale of the business, every product, every facility, every region and country they operate in. So, it's a north star, and we can't say anybody is there, yet. But it's more than just carbon and climate. It's all aspects of how business impacts the world.
No More Quarterly Reporting
Twelve years ago, when Paul came in as CEO of Unilever, he established the sustainable living plan as the company's strategy. It wasn't something on the side that was, "well, we've got our strategy and then we've got this sustainability thing." It was put right in the core. And at the time, that was pretty radical, nobody had really done that.
A few weeks into his tenure, he told investors he wasn't going to report quarterly anymore. He wouldn't provide guidance. He said, stop worrying about the quarterly profits. And he ticked off some investors, but Unilever ended up shifting its investor base over time.
The longer-term players in the economy are worried about systemic risk. So it is very much a different risk conversation than it used to be.
The company has been very much out front in doing things around a product that make it more than just its functional benefits. For example, with the Lifebuoy soap brand that's been around the U.K. for over a hundred years, Unilever has done these handwashing campaigns for years but really accelerated them in the 2010s as part of the new sustainability strategy. 
They've now reached a billion people, mostly kids, teaching them basic handwashing, and as a result, the brand has grown. The business has grown through its purpose and shown to the world that it's not just a way to clean your hands. It's also an integral part of human health. 
The Gap Between Rhetoric and Practice
BRINK: But there's often a big gap between what the CEO might say at a conference and what is actually being done by that company or even their trade association. How do you overcome that kind of disconnect in company behavior?
WINSTON: Yes. I've been talking to a bunch of people about the budget bill in the U.S. Congress and the disconnect from companies that say they're climate leaders but letting trade associations fight the bill because it includes rolling back tax cuts for companies and the wealthy.
It is infuriating, frankly, and it is a total disconnect. And these companies are getting called out for it. It is difficult, but, but transparency is really the way.
Most business leaders will tell you that they are serving more than one stakeholder, that they are serving customers and employees and so on, but they still have their core focus on profit. 
But the markets in most major sectors such as transportation, buildings, consumer products, finance and more are undergoing huge changes related to sustainability. Climate change is driving deep, deep change, and the demands we make as employees and consumers are rising. So, the path to staying relevant is being the kind of business that serves the needs of all stakeholders.
The group that can call companies out the best are employees. Amazon was pretty quiet on sustainability until a few years ago, when its employees formed a group, signed open letters saying we've got to do more on climate, and it changed the trajectory of the company. So I think these disconnects are getting harder to pull off because you can see it.
BRINK: What is your position on ESG and regulatory standards in initiating change?
WINSTON: We're kind of in the wild west, the chaos phase with standards. ESG metrics are not well-defined in some sectors because investors don't ask the right questions, but it's evolving. The way we measure companies is through the three major financial sheets that evolved over centuries, so it's not surprising that it's taking some time to get to the right metrics on ESG.
Most social movements and changes in paradigms happen really fast, except for the 30 or 40 years leading up to them. That's what happened with LGBTQ rights. And I think we're in one of those moments on climate belief. My hope is that there's just this moment where we cross the chasm in innovation terms. 
A New Kind of Risk Conversation
This is a systemic question fundamentally, and I'm seeing companies really start to see it that way; the institutional investors, the longer-term players in the economy are worried about systemic risk, including the insurers. So it is very much a different risk conversation than it used to be.
Let's be honest, there are carrots and sticks. The carrot is that your employees, your consumers and your investors will like you more. The stick is the complete risk to your business and to supply chains. We've seen that with storms, floods, droughts affecting supply chains and not meeting the needs of customers as they evolve and as the world evolves. 
I think we've been in this large cycle on this topic where 20 years ago, the risk was really narrow, like compliance — we don't want to get fined. It was a legal risk. Then people got excited about cutting costs and innovation, and you could use sustainability or the environment as a lens. 
And now we're back around to risk but in a much bigger way in which entire sectors are at risk, and your entire business is at risk. And that's a different conversation. The chief risk officers have a huge opportunity here and a role to play in driving this agenda and making it clear that not taking action on these issues is a tremendous risk to the business.