Economy
What Is Going On With the Global Maritime Supply Chain?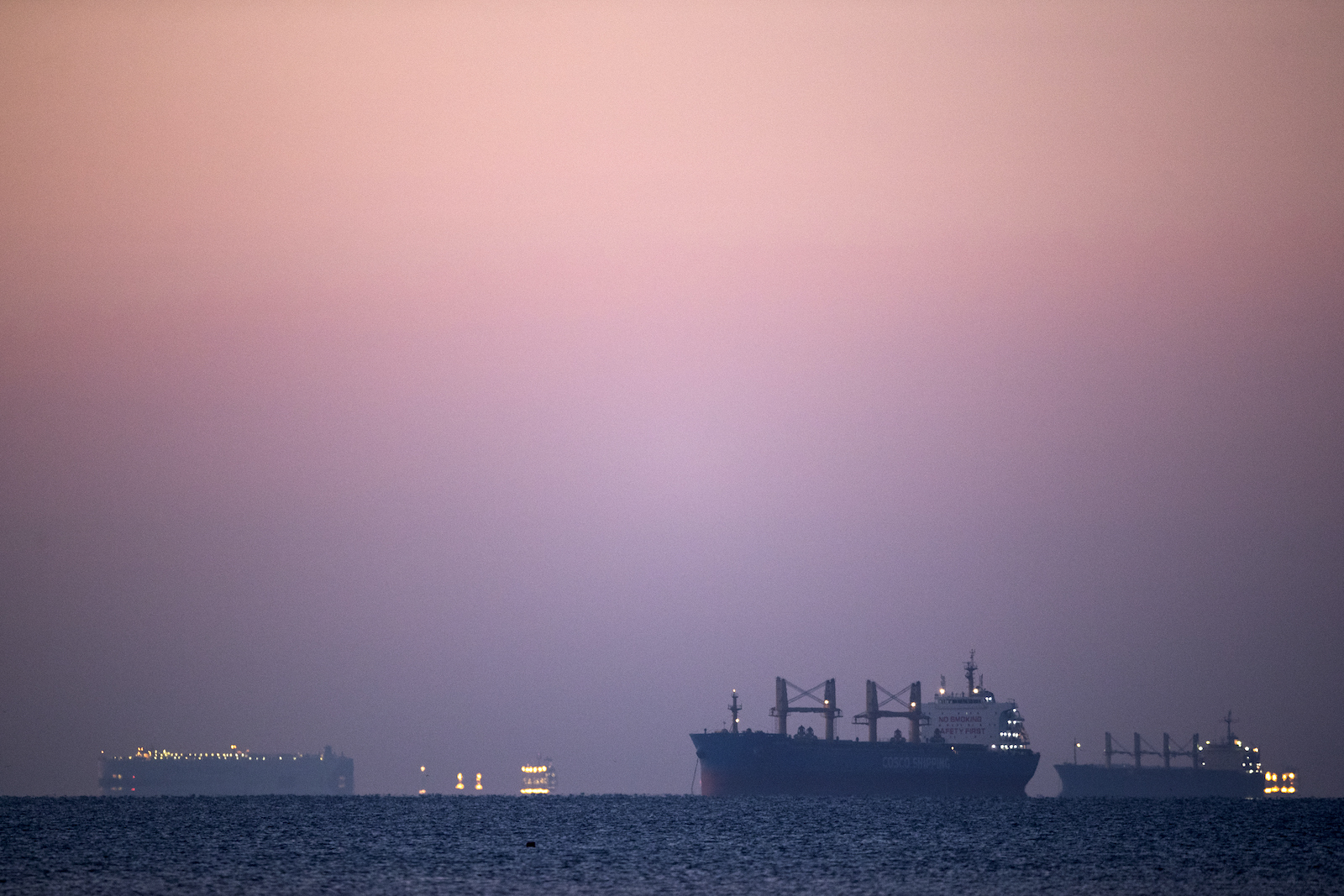 Maritime supply chains, disrupted by COVID and an economic crisis, are now having to respond to a sudden surge in global economic activity. 
On top of that, there is growing pressure on the maritime industry to drastically reduce its carbon emissions. So what is going on? BRINK spoke to Larissa van der Lugt, the director of Erasmus Center for Urban, Port and Transport Economics.
The maritime supply chain is in a completely different state if you compare it with a couple of years ago. And it's uncertain in what direction it'll go. 
Initially, the COVID pandemic stopped most exports out of China. Then, later on, as China was recovering, Europe was actually bringing down its demand. Then came a kind of whiplash effect when demand in maritime trade rose again. 
This led to an increase in container demand, as consumers shifted from buying services to buying goods, with increasing demand for goods out of Asia. This increased demand has put pressure on capacity, so freight rates are increasing tremendously.
High Freight Rates Likely to Last
BRINK: What is the outlook for the next 12 months? Should businesses expect a lot more disruption in supplies?
VAN DER LUGT: That depends on how COVID develops. If we look at Europe, you could say that, in terms of logistics, it is under control. But now, ports in China are struggling with COVID, and there is a huge amount of containers that are not being shipped anymore. Meanwhile, empty containers are not coming out of the United States sufficiently quickly, also causing a shortage. 
There are problems in other ports around the world as well. So in terms of disruption, yes, shortages and extremely high container rates may continue. 
In the longer term, we may reach a kind of new equilibrium. Where this equilibrium lies depends on the behavior of the container carriers: To what extent will they sustain avoiding overcapacity and keep freight rates relatively high?
The concentration rate in the market has increased over the last decade, making it easier to avoid harsh competition and price wars. On the other hand, right now, we are seeing orders for new capacity increase tremendously.   
How Real Is Nearshoring?
As a result of this disruption, it's possible that business supply chains may become shorter, or at least partly shorter, because companies want some alternatives to the longer Asia-based supply chains — not that they will completely shift, but that in times of disruptions they have an alternative. 
Companies have been quite careful ordering new environmentally friendly vessels — but it's so uncertain what the fuel of the future will be, so they are waiting for a while.
Some risk management is coming into play, and you see more regionalization of the supply chain. If that becomes the case, it will have an impact on the demand for maritime container transport.
I've seen a study that asked shippers and manufacturing companies whether they have the intention to change their supply chain. About 60% said yes.
But if you really look at nearshoring on a large scale, it's more complicated. China's combination of efficiency and sophistication, still in terms of production and manufacturing, alongside the region's growing and very large markets, means that companies will still locate in Asia, but they will look at what is the most cost effective way of doing it.
BRINK: I understand there is a question of whether new container ships should be built with existing technology, or if builders should wait for less carbon-intensive technology like hydrogen. What's likely to happen?
VAN DER LUGT: Over the last decades, we've seen a growing concentration in the sector. We're now at a point that the market is highly concentrated, impacting the level of competition. There are three major alliances active in the markets, and we saw that in the fact that they were able to maintain high freight rates, whereas before, they used to get into a price war. 
If we look at this market, there have been years in which container carriers made losses and were not able to pick up good freight rates. And now you see that they are very much on the other side. They are making incredible profits. They may not maintain that, but it may not go back to the level where they really make losses. That's based on the concentrated structure in the market. 
As for the question of buying new vessels, companies have been quite careful ordering new vessels. There are requirements to move towards more environmentally friendly vessels. But it's so uncertain what the fuel of the future will be, so they are waiting for a while. Up to now, there hasn't been much pressure from the IMO or other regulatory bodies, but now that is changing and the regulation is being strengthened or sharpened. The maritime sector is going to be included in the European carbon trading scheme.
Maersk recently announced that it is going to invest in methanol-based ships. It ordered eight of these ships, an investment of about 1.2 billion euros ($1.4 billion). This was a big decision. But what the fuel of choice will be, whether it will be largely methanol or liquefied natural gas (LNG), or even hydrogen, we do not know.
BRINK: So are you optimistic that the sector will decarbonize to net zero, say, by 2050? 
VAN DER LUGT: I think it's still going to be very difficult.
It also depends on what you mean with the sector — if you're talking containers or the maritime sector as a whole, which includes bulk shipping, general cargo shipping, where you have a different structure with more fragmentation in the market. 
And also on smaller trade routes, north-south trades, you still see a lot of smaller companies, where it's still hard to make high profits. And it's not a sector that is innovative. Despite the Maersk move, there are also a lot of orders for conventional engines or LNG. And this new capacity will last for perhaps 30 years or more. So I have my doubts that it will happen quickly. I am convinced that it only accelerates if it is driven by new regulation and pressure from governments.