Geopolitics
China Is Becoming a Major Player in the Middle East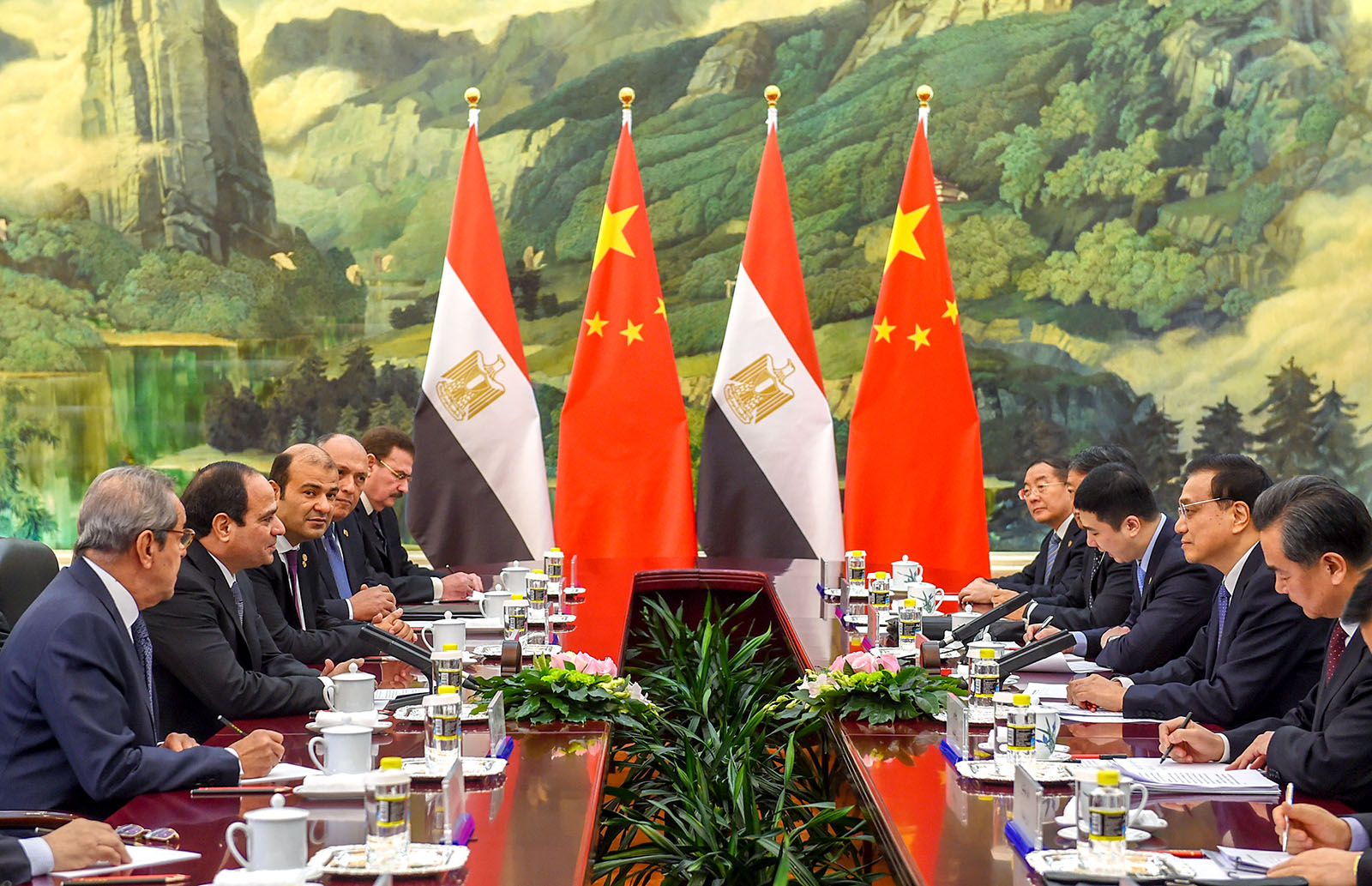 The traffic from Middle Eastern capital cities to Beijing has been heavy in 2019.  
Egypt's President Abdel Fattah el-Sisi, Qatari Emir Tamim bin Hamad, and crown princes Mohammad bin Salman (Saudi Arabia) and Mohammed Bin Zayed (United Arab Emirates) have all visited China. While in town, each signed a series of big contracts and ambitious memorandums of understanding. 
These visits all indicate a deepening set of bilateral relationships, long in the making, that are resulting in China becoming a major economic and political actor in the Middle East.  
China's Focus Is Economic
Much of what China has been doing in the region has had an economic focus. It has become a major trading partner with Middle Eastern energy exporters, which is not surprising given China's status as the world's largest energy consumer and importer. 
But the trade sheet is not as one-sided as one would expect; China sells a lot back to them, making for a relatively balanced trade relationship. In Middle Eastern states without energy wealth, the trade is less even, with China consistently among the top five sources of imports and considerably lower as an export destination.  
Increased trade has been accompanied by a growth in Chinese financial institutions throughout the region. Dubai is ground zero, with the Middle East's largest Chinese community of between 200,000 and 300,000 and more than 4,200 Chinese businesses. 
Dubai hosts branches of China's four largest banks as well as a currency swap center that moved nearly $7 billion worth of transactions in Chinese yuan in 2018. While less well-represented, other Middle Eastern cities are drawing in Chinese institutions and banks to facilitate the tremendous trade growth. 
At the Center: The Belt and Road
This financial infrastructure is supporting two other important pillars of China's Middle Eastern economic presence: infrastructure construction contracts and investment, both of which are key cooperation priorities of the Belt and Road Initiative, which was announced in 2013 and is the most ambitious foreign policy program the People's Republic of China has ever undertaken.  
At its heart, the BRI is about connectivity across Eurasia and the Indian Ocean region, and Chinese firms are taking advantage of government support in implementing related projects. Middle Eastern states need infrastructure development, whether to support domestic development projects like Saudi Vision 2030 or reconstruction efforts in Syria and Iraq. With a reputation for quality and speed, Chinese state-owned enterprises have been signing contracts for major projects throughout the region.
China's economic presence in the Middle East represents a strategic approach to enhancing its regional power and influence.
Big Rise in Chinese FDI
This is directly linked to a rise in Chinese investment in the Middle East. Chinese foreign direct investment has been substantial; the American Enterprise Institute's China Global Investment Tracker shows over $123 billion worth of BRI-related investment into the region since 2013. In 2016, China became the largest extra-regional source of FDI in the Middle East and since then has only gotten bigger. 
In the summer of 2018, China announced another round of investment and loans totaling $23 billion, accompanied by the rollout of a new initiative: the "industrial park-port interconnection, two-wheel and two-wing approach." This identified the UAE's Khalifa Port, Oman's Duqm, Saudi Arabia's Jizan, East Africa's Djibouti, and Egypt's Port Said and Ain Sokhna as the homes of key projects that China will develop in building the BRI in the Middle East.  
Beijing Offers a Positive View of the Middle East
Taken together, China's economic presence in the Middle East represents a strategic approach to enhancing its regional power and influence. For their part, leaders in the Middle East are responsive. Economic relations with China do not come with the same type of conditionality that tend to accompany Western states and institutions; political reform and human rights are not part of the package with Beijing.
Instead, Chinese leaders talk of strengthening state capacity and improving citizens' lives through development. That Beijing can point to its own process of economic growth without political liberalization presents an attractive example for Middle Eastern leaders. Another important point is that China's BRI offers a positive vision of the Middle East as a key hub in this new Silk Road, bridging societies across Asia to Africa and Europe.  
It is a welcome contrast for people in the Middle East, who are accustomed to seeing their region described as a problem to be solved. 
Does This Indicate a Growth in China's Security Presence?
At this point, Chinese leaders are consistent in framing security as the result of governance and development, positioning China as an alternative to the U.S.'s hard power presence in the region.  
Given the growth in Chinese citizens and assets throughout the Middle East, it is not unreasonable to expect some kind of increased military capability to protect these interests. This could be addressed with its support base in Djibouti, the port it is developing in Gwadar, Pakistan, or perhaps by one of the ports it is investing in in the Middle East.  
The competitive state of China-U.S. relations also has to feature in Beijing's consideration. Its energy security is based on a steady supply of oil from the Middle East, and the U.S. role in projecting shipping lanes creates an uncomfortable dependency upon a strategic competitor that has already initiated a trade war. Leaders in Beijing have to consider Washington when they are thinking about the Middle East.  
That does not have to result in negative competition.  
Seen as public goods, BRI projects can contribute to regional stability, which in turn could support U.S. interests in the Middle East. There is room for cooperation. However, if the China-U.S. relationship continues to worsen, the Middle East could become a theater of great power competition.