Geopolitics
COVID-19 Risks Reigniting US-China Trade War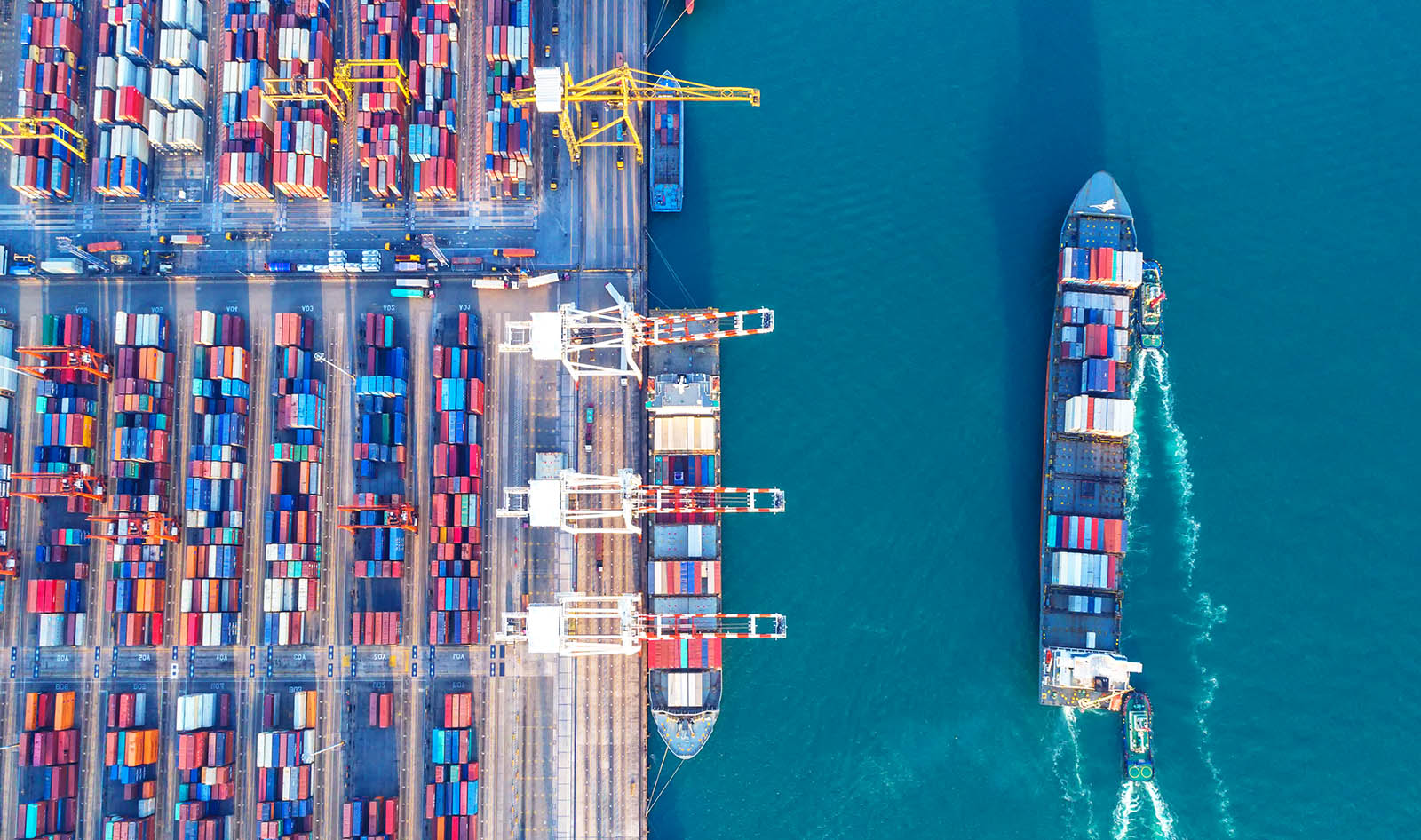 The COVID-19 outbreak is endangering an already frayed U.S.-China trade relationship and the post-pandemic global economic recovery. The pandemic has deepened strategic competition between the United States and China and created economic conditions unsuitable to meeting commitments in the Phase One agreement reached in January. 
At a strategic level, COVID-19 has moved the United States and China further down a collision course. Both countries have opted to use the pandemic to advance divergence instead of mend ties. Recent stability in the trade relationship, and even some positive actions such as the rollback of certain U.S. tariffs on Chinese goods, is now on the verge of unravelling. While the Phase One agreement stabilized trade tensions, COVID-19 threatens to overshadow the agreement and subsume the entire U.S.-China relationship. What could have been an opportunity for cooperation among the world's two leading powers has instead devolved into a battleground, with each nation blaming the other for the virus's spread and each vying, unsuccessfully, to use the crisis to generate soft power. 
President Donald Trump and President Xi Jinping are unlikely to back down from confrontation. Both leaders see blame deflection as necessary, if not advantageous, to their domestic position. Public support in each country for a tougher approach toward the other leaves little room for either leader to make concessions necessary for broader reconciliation. According to a Pew survey taken in March, two-thirds of Americans now have an unfavorable view toward China, up almost 20% since President Trump took office. Meanwhile, other pressures on the relationship are piling up without a release valve.  
This dynamic makes the current trade truce unsustainable. Simmering tensions and lack of trust at the strategic level will sap any momentum that existed prior to the coronavirus for a Phase Two trade agreement. It's now more likely that disagreements over implementation of the Phase One agreement — real or manufactured for political gain — will escalate to hostile trade action or even the jettisoning of the agreement.
The Phase One deal did not resolve complaints the U.S. had voiced over structural aspects of China's economy — massive subsidies, technology transfer and favorable treatment to state-owned enterprises to name a few — and those issues are now even less likely to be resolved in the near-term. Fundamental disagreements with China over economic policy at the heart of what the U.S. administration and many in the business community see as an unfair trade relationship have been left to fester. This leaves the U.S. administration with a menu of complaints to justify new tariffs or other trade measures against China and no prospect of a successful second round of negotiations to weigh against his trigger finger. In addition, China has shown no appetite for fundamental market-driven reforms since President Xi Jinping took power in 2013, a trend that legitimizes and lowers the political and economic costs of the United States and other countries pursuing policies that will lead to decoupling. 
Alongside deepening strategic mistrust, the coronavirus pandemic has also added unforeseen economic risks to the Phase One agreement and subsequent trade truce. The implosion of the global economy jeopardizes China's ability to meet its commitment to purchase an additional $200 billion worth of U.S. goods over the next two years. China's GDP contracted by 6.8% in the first quarter of 2020, and the IMF expects it to grow by just 1.2% over the entire year, assuming a significant rebound in economic activity. While its projected positive growth rate for the year bests projections for most other countries, it is still well below the 6% GDP growth target of policymakers in Beijing. 
Given China's role as a top producer and consumer in the global economy, any further trade escalation between the U.S. and China will slow the post-COVID-19 economic recovery.
The IMF and OECD differ on China's prospects for 2021, with the former predicting a strong rebound of 9.2% GDP growth and the latter projecting a return to the norm with growth between 6.25% and 6.5%. Still, in the immediate-term, Chinese consumer demand has collapsed across industries, while U.S. production capacity has been hamstrung by the pandemic. Making matters worse, supply chains and transportation services that enable trade flows have faced cascading disruptions. Uncoordinated responses to the virus have resulted in geographically drawn out global value chains being hammered by government restrictions and supply interruptions over an extended period. And, over the coming decades, the OECD predicts annual Chinese GDP growth to slump below 5% in 2024 and be in the 2% range by 2035. 
The lack of a vaccine and fears about a second wave of infections make it unlikely that economic conditions will improve enough in the short term to allow China to fulfill its Phase One purchasing commitments. The pandemic has stifled both Chinese demand and U.S. production. Even harder to imagine is a scenario in which growth rebounds to a point where China is able and willing to make up for lost time. 
In sum, the U.S.-China trade relationship is at risk of again spinning out of control into another round of tit-for-tat escalation. Nothing has been done to bridge fundamental differences between the two countries, and risk has been added, not removed, due to COVID-19. This leaves the two economies on course for further decoupling, which will generate costs in both economies as well as globally. 
Looking ahead, if the November elections result in a President Biden, the U.S. approach toward China will likely feature fewer fireworks and more international coalition-building, but the underlying currents driving the relationship will be unchanged. Joe Biden has criticized President Trump for mismanaging the China challenge by alienating allies and agreeing to a Phase One deal that does not resolve fundamental issues in the trade relationship. A Biden administration, however, would come with a better understanding of the different dimensions of the U.S.-China relationship and the coercive tools the United States has at its disposal. A President Biden would be unlikely to ignore China's human rights record, its bullying use of its navy, its growing hostility toward Taiwan and Hong Kong and its reliance on economic coercion. Regardless of who wins in November, a radical improvement to the U.S.-China relationship is not in the cards. 
The recent decline in investment and trade between the United States and China as well as globally due to COVID-19 will make decoupling an enticing option, particularly as political rhetoric heightens between the two powers. However, it will still drag down the post-COVID-19 global economic recovery, particularly if trade tensions boil over into outright hostilities. A return to pre-Phase One tariff levels would only add to the havoc wreaked by the pandemic. The IMF projected last year that tariffs in place before the Phase One deal would have shaved off 0.8% of global GDP growth, a loss roughly equivalent to erasing Switzerland from the global economy. Further escalation would have significant economic downsides and could prolong the current global recession. Rising uncertainty would chill investment, additional tariffs would lead to rejiggering of supply chains into less efficient and less productive configurations and declining global trade would further depress external accounts.
Still, China's economic and demographic weight make it impossible to fully decouple and costly to even partially decouple. China is the world's largest manufacturer, a leading supplier of intermediate goods to countries around the world, and boasts the world's largest population with an impressive GDP per capita growth rate — making it both a hub and spoke in international value chains and an impossible market to ignore. Given China's role as a top producer and consumer in the global economy, any further trade escalation between the U.S. and China will slow the post-COVID-19 economic recovery.