Geopolitics
Developing Competitive Advantage, Mitigating Risk in Fragile Markets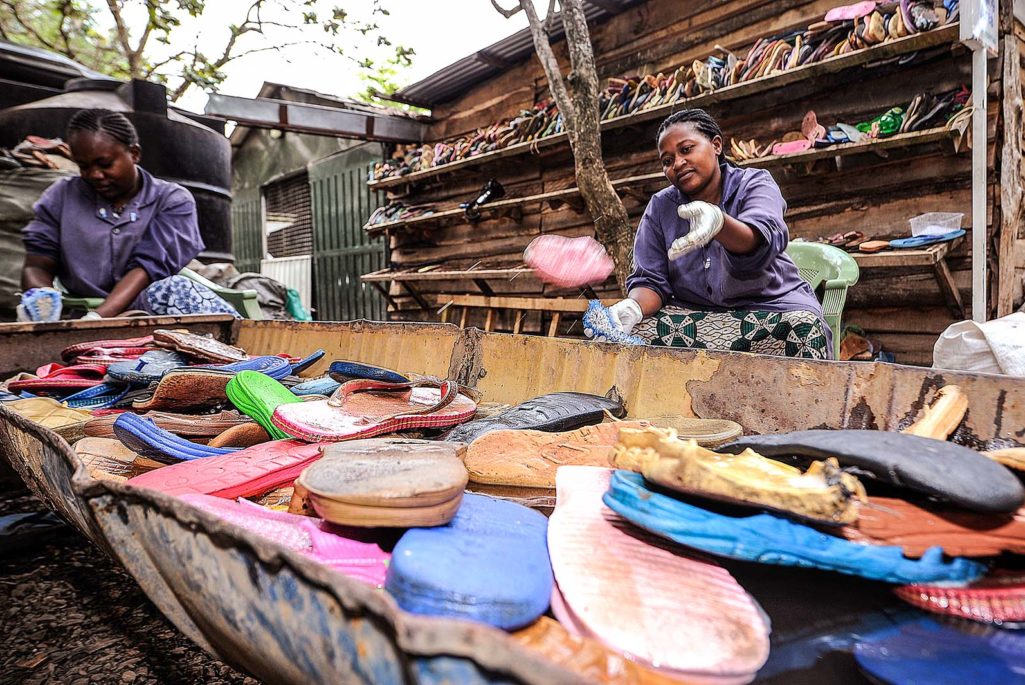 The world's fragile economies provide unique opportunities for companies with sufficient risk tolerance to enter markets early and establish footholds in regions with strong growth potential.
Many of these fragile markets are among the world's riskiest and are characterized by weak governance, high security costs, unpredictable regulations, and a lack of basic market information. They run on a series of highly personal and unpredictable business relationships and present a range of economic development challenges. While companies scramble to adapt product offerings and pricing models to attract the new consumers in these markets, they also increasingly understand that to be successful, they don't only need a business plan—they need a social plan.
Despite recent pessimism about the growth prospects for emerging markets such as China, Brazil and Russia, on the whole, rewarding opportunities will continue to exist among many of them. Kenya, Rwanda and Ghana, for example, are expected to grow by six to eight percent a year over the next few years. Although significant obstacles remain, the large populations, promising demographic trends, and growing middle classes are particularly attractive. There is a huge upside for retail and consumer companies especially, given the potential of growth to drive demand.
Businesses seeking to enter these markets need to recognize they can help build them. They can create demand for robust market institutions and ease debilitating social challenges. Smart social investment can help the community at large and lead to higher growth and lower risk for the business. This social investing approach is not philanthropy (though can be in some cases) or corporate social responsibility, but rather a necessity for business success and a core element of a successful operating model. This approach embodies "inclusive capitalism," a term that is discussed among international business leaders and developed market governments policy makers, but has few roadmaps of what it looks like in practice.
Many companies get this. Coca-Cola, Procter & Gamble (P&G), Unilever and SABMiller, for example, are expanding high-profile programs and initiatives that contribute to local development. SABMiller's "Prosper Initiative" incorporates a hyper-local and sustainable business model into its core business operations. The company's approach has gained international attention and inspired a number of promising initiatives for sustainable development throughout Africa. P&G's sustainability vision has philanthropic and environmental goals, but also works through a wide network of local distributors to increase operator sustainability practices as well as profit margins through efficiency gains.
Social programs under the auspices of multinational companies, however, are risky in and of themselves. Brand recognition, in addition to helping build the markets, can be a positive externality of a strategic and successful social business plan. But poor implementation and unplanned distortions of the political or economic environment will most certainly lead to a negative blow to the brand and the business.
The most effective strategies leverage a firm's strengths and products to shape the local environment.
Over the last year, we looked at a variety of interesting intersections of business and development, focusing on conflict markets. Our initial investigation led to these lessons learned:
Aligning commercial and development interests is an advantage
The most effective strategies leverage a firm's strengths and products to shape the local environment. Overlapping or tangential commercial and social needs in a community can serve as the best jumping off point for local engagement without distracting from the company's core competencies and goals. In fragile developing markets such as Zambia, Mozambique and Uganda, SABMiller has been able to align their business goal of lowering production costs with the social objective of increasing farmers' productivity and access to markets. The high cost of importing inputs for brewing creates incentives for the company to work with local farmers and officials to improve and increase crop yields.
SABMiller uses some of the same social investment tools—grants, loans, training and mentoring—as NGOs or other socially focused organizations, but each program uses the "double bottom line" approach of creating advantageous economic and social change that benefits both the community and the business. This allowed the company to reduce its input costs by working with local farmers while providing jobs and skills training for the local community.
The "double line approach" has gained wider appeal with the popularization of the concept of corporate social value by Harvard Professors Michael Porter and Mark Kramer. Porter and Kramer argue that NGOs and governments handicap the debate about the purpose of business by advocating for social initiatives at the expense of companies. Businesses succeed, they write, by rethinking products and markets and by redefining productivity in the value chain to create shared value. Doing so maximizes both business opportunities and economic development in the markets where these companies operate.
Acknowledging legitimate business interests within social programs is a key to building trust
Some businesses present their corporate social responsibility and social impact programs as charitable activities with no business interest. Businesses that hide or even downplay these commercial interests are often viewed with skepticism, especially in fragile and conflict markets where locals are often well versed in transactional forms of business, justice and politics. Firms that convincingly communicate their genuine vision of their shared interests are able to quickly build alliances that can be critical in fragile and conflict markets.
Partnering with Non-Governmental Organizations provides better development results as well as critical market intelligence
One of the biggest challenges in working in a fragile or conflict market is the lack of basic market information and local insiders' knowledge of personalities and informal power structures. Alliances with NGOs are a common means of delivering development programming but these partnerships can also be used to gain local operational and commercial knowledge.
In South Sudan, P&G works with the NGO Population Services International (PSI) to deliver water purification systems to vulnerable communities. In addition to getting clean water to those in need, their cooperation has helped P&G gain better insights into the operational risks in a challenging market. Working with PSI also allows the company to explore the potential of social marketing business models that have proven to be successful in other developing communities. While P&G does not have direct contact with each micro distributor, the company is still is able to gain exposure to potential partners. When P&G identifies high potential and high value distributor partnerships, it invests resources to help grow those distributors' capacity and increase efficiency.
Due to fragile markets' size, attractive demographics and booming middle classes, multinational companies and private investors will continue to seek growth in them. Smart consumer goods companies will need to continue evolving their products and delivery platforms for these markets. Just as important, however, will be their ability to create nonmarket strategies that help them develop competitive advantages, mitigate risk, and overcome the unique challenges of these relatively unstable developing economies.