Economy
Financing a Greener Asia
An interview with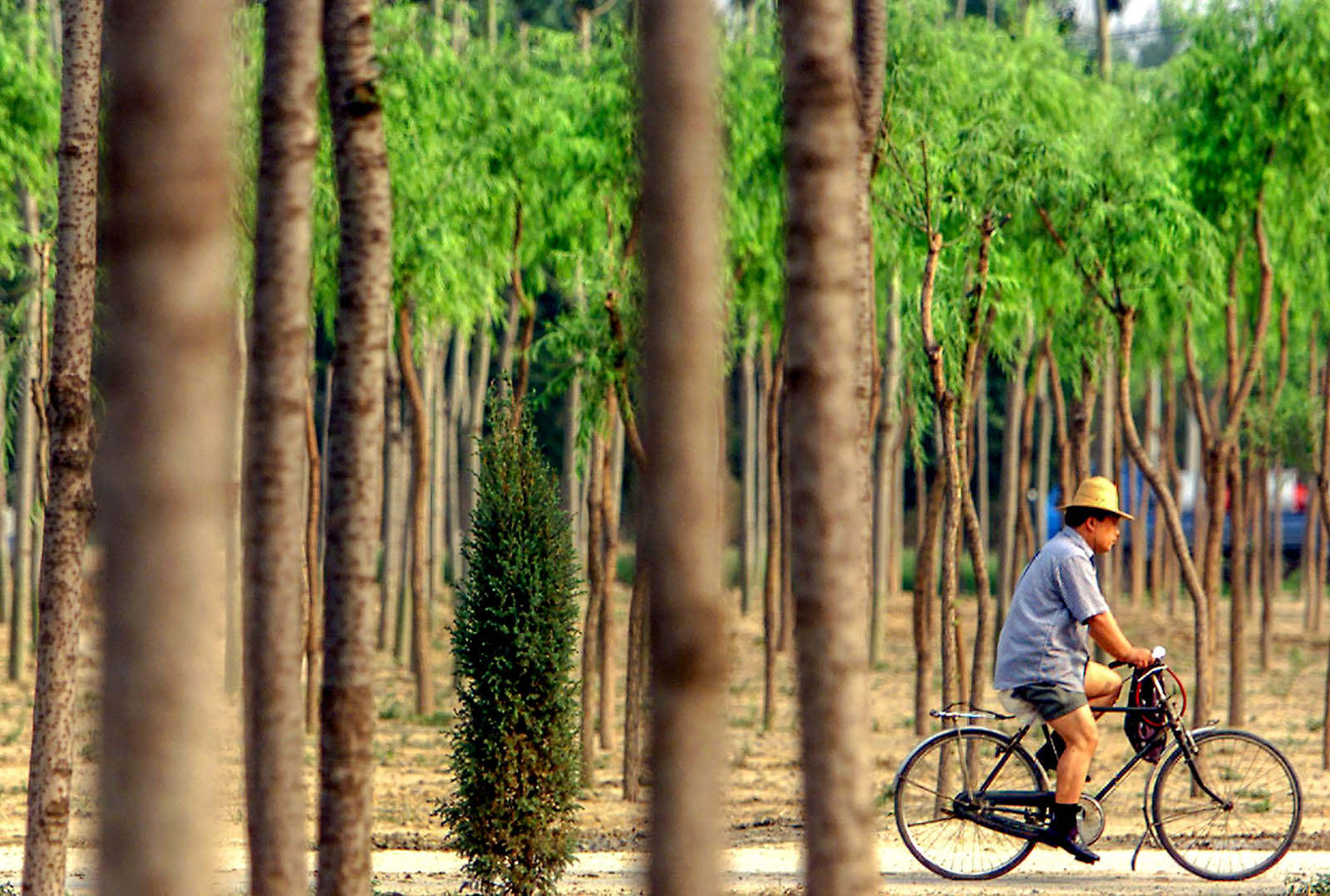 This is the first article in a weeklong series on sustainability-related issues in Asia.
There aren't that many banks globally, let alone in Asia, that have a specialized sustainable finance team. While environmental, risk & social (ESR) teams look at how banks' risks can be mitigated, Herry Cho, the head of sustainable finance for Asia-Pacific at ING Bank, said her team looks at how to future-proof both the bank's business as well as the businesses of its clients.
In the first part of a conversation with BRINK Asia, Cho talked about the importance of sustainable finance for the banking industry as well as for businesses, and touched upon the evolution of the regulatory landscape in Asia.
BRINK Asia: How do businesses benefit by considering the wider costs of their actions to society?
Herry Cho: First, to many firms in the world today, sustainability is the way to future-proof themselves as a core business strategy. Companies that keep abreast with developments will have been following the implementation aspects of the 2015 Paris Agreement, as well as more recent developments in the European Union, which has initiated the move to put in regulations to help the financial system support the below 2-degrees Celsius temperature increase pathway.
Second, there is growing awareness regarding the actual impact on a business. For example, if rules relating to environmental impact become more stringent, it will directly impact the bottom lines of companies. Separately, there are increasing mandatory requirements for disclosure.
Third, sustainability practices are increasingly an important part of the equation when companies want to raise funds. Some mainstream investors are now vocal about a business' contribution to society, or what a business' impact is. Society at large is also calling for this change, and people want to know where their funds are being directed. Moreover, research has also shown that millennials prefer to work for employers who are contributing to the society.
Therefore, in general, we are seeing a growing shift in mindset among businesses.
BRINK Asia: How is sustainability connected with financial reward?
Ms. Cho: One example on the loan side is the sustainability performance-linked credit facilities that are linked to a borrower's sustainability program or ratings. For instance, ING recently coordinated a $500 million sustainability-linked club loan deal for Olam International as the sole sustainability coordinator, the first such deal in Asia. The company's sustainability program and progress across various indicators is assessed by Sustainalytics (an independent provider of environmental, social and governance—or ESG—research and ratings) annually, and if the predetermined ambitious targets of improvement are met, then the facility's interest rates will be reduced. This means the price of the loan is tied to ESG improvements that the company makes, directly impacting the bottom line.
Regulators indicate that green financing is something they support and would like to stimulate. This, in turn, gives a positive signal to businesses.
Separately, let's take the example of green bonds. These weren't originally designed to provide lower costs to the issuer, but what we are seeing is that because there has been an increasing number of specialized ESG funds that have been set up, there is additional capital available to green bonds, helping to derisk the execution. These are trends that we expect to grow as more investors come on board.
BRINK Asia: How important a role is regulation playing in the evolution of sustainable finance in Asia?
Ms Cho: In Asia and in certain other regions, businesses do look at regulators to provide some form of guidance. To enable companies to seek funding, it is important for regulators to provide a stable, sustainable regime to support sourcing of longer term capital. Regulators indicate that this is something they support and would like to stimulate, and this, in turn, gives a positive signal to businesses. We are seeing more regulators who are cognizant of this.
For example, China has imposed certain incentives to speed the move away from harmful investments, whether they are penalties, increased taxes or provisions for the faster processing of approvals for green bonds versus just normal bonds. These have helped set the agenda. ING research showed that the total global green bond issuance in 2017 reached an annual record of $121 billion, whereas Climate Bonds Initiative estimates it to be $161 billion.
China had the second largest issuance figures globally. We are confident that green finance will continue its strong growth momentum in China over the next few years, and this is driven by a number of favorable factors, such as the introduction of China's green bond assessment and verification guidelines as well as the rapid green infrastructure development along the Belt and Road Initiative. We also see the opportunity to go beyond "green finance," and for social development targets to be taken into consideration for a more comprehensive view on sustainable growth in China.
BRINK Asia: Is regulatory harmonization a challenge in the region?
Ms Cho: That would depend on whether it is a hard or soft regulation. In many instances, global companies need to follow policies globally that are required in the home country.
But if there are different standards, there will be many firms operating on uneven playing fields. This is because competitors in certain markets will not be bound by the same compliance and regulatory requirements that some companies may be bound by, owing to regulations in their home markets. That is not conducive for coordinated development within the sustainability sphere, especially given that the whole movement is still very young.
As such, there needs to be a harmonized approach. At the same time, various practicalities need to be taken into account, based on the circumstances on the ground per country and region. As an example, guidelines that are widely recognized internationally, such as the ICMA Green Bond Principles, have been adopted by ASEAN regulators and adapted at the regional level.
This interview has been condensed and edited for clarity.