Society
Food Security Is a Huge Threat to Singapore. Is Urban Farming the Answer?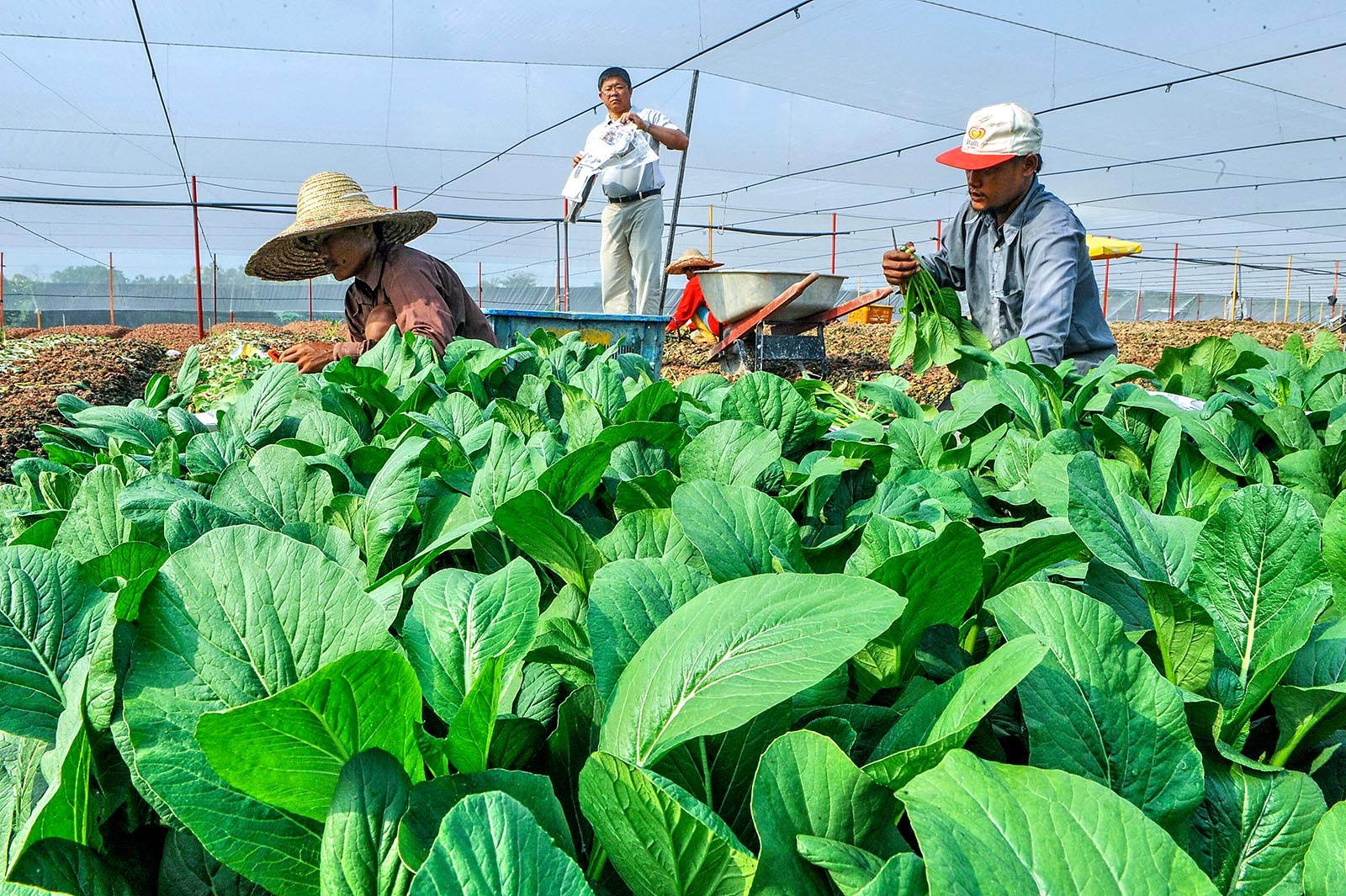 Singapore imports about 90 percent of its food—one of the highest percentages of any country in the world. Over the years, the Singapore government has worked hard to diversify its food import sources—in 2017 Singapore imported food from 170 countries worldwide—but the island-state has witnessed significant price spikes following food shortfalls in recent years, either due to poor harvests or domestic policy changes that halted food exports.
A recent United Nations study, revealing how humanity's increasing demand for land and sea resources, coupled with climate change and sea-level rise, pollution and invasive species, demonstrated that food security is a worldwide threat. As a small island-state highly dependent on trade, Singapore is certainly not immune from this risk.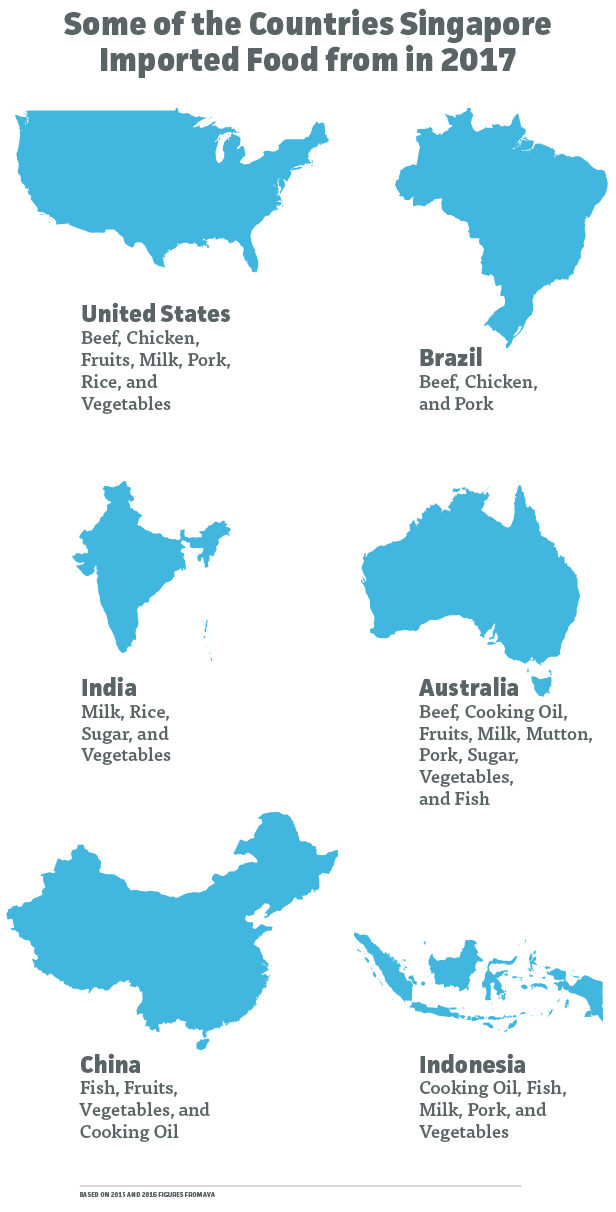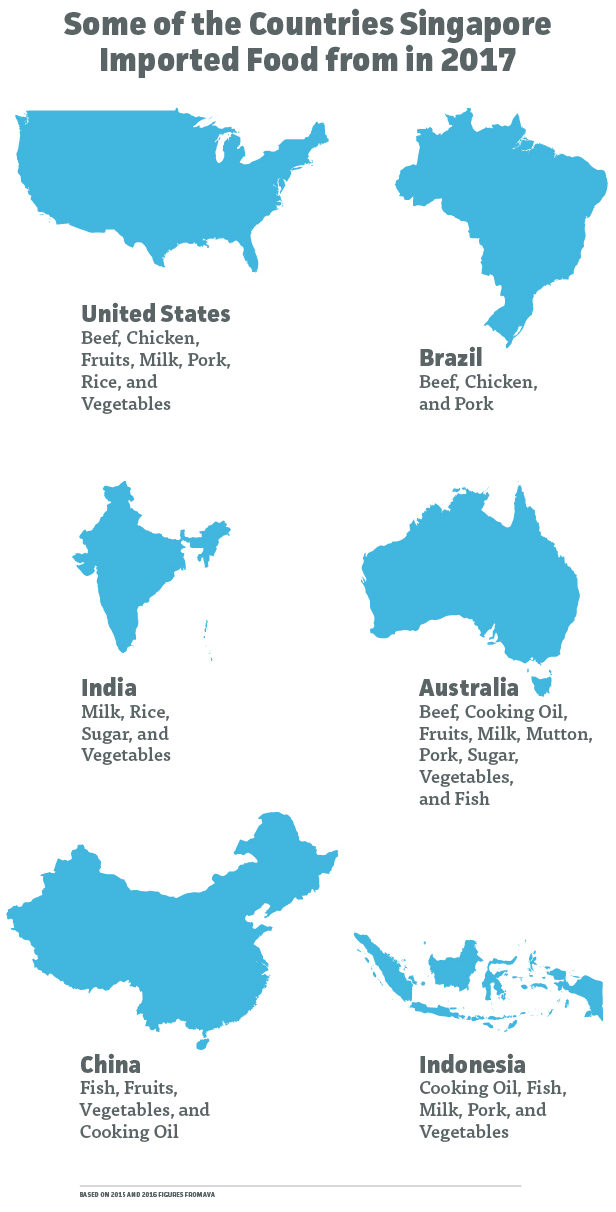 Only 1 Percent of Land Is for Food Production
In such a highly urbanized country, land is a scarce commodity, so the question is whether sustainable urban and high-tech farming can be scaled enough to fill the gap.
Singapore has only around 720 square kilometers of land, of which only 1 percent has been allocated to food production—and the government has set a target of 30 percent self-sufficiency by 2030. Without any increase in acreage, this would require existing farms to be three times more productive to increase food production from 10 percent to 30 percent of domestic consumption.
However, by converting otherwise unused land such as rooftops into productive space, we can add onto that 1 percent of land and produce significant amounts of food to reduce dependence on imports.
Is the Future of Farming Urban?
All farms in Singapore are technically urban farms because it is such an urbanized state, but ComCrop's farms are what you might call city farms, as opposed to the peri-urban farms in the northwestern "countryside" of Lim Chu Kang.
As with all farms, we have to comply with local regulations related to food safety, such as sanitary protocols and responsible use of nutrients in growing. However, due to the fact that we exist on top of buildings, there are additional regulations we have had to learn to navigate, such as rooftop loading, structural integrity of our greenhouses and other aspects related to our integration within a building.
The biggest issue we need to overcome is consumer mindsets associated with food production. As a highly connected society with the highest smartphone penetration rate globally, Singaporeans are flooded on social media with imported ideas of organic standards and "pretty produce," which make for good stories on Instagram, but may not be ideal in a land-scarce city like Singapore.
Don't Insist on Perfect Fruit
Organic methods often only reach about 80 percent productivity compared with conventional soil farming methods, while unnecessary waste at farms due to visual imperfections account for around 20 percent of food waste.
Current technology has improved to a point where we can grow produce of better quality more safely, more efficiently, with less waste of natural resources and without synthetic pesticides.
The average hydroponics farms are often at least twice as productive per square foot compared to conventional soil farming. In a small island-state like Singapore, that is an option we should not ignore.

There is a misconception that produce from urban farms is pricier than "regular produce." However, price is highly dependent on growing methods and business models. When compared to lower-priced produce from China or Malaysia, which enjoy economies of scale on cheaper land and labor savings, local produce appears pricey, but our quality is assured due to the stringent checks by the Singapore Food Agency on our local farms.
On the other end of the scale, the higher-end "premium" vegetables are air-flown in from regions farther away, potentially with more logistics and more protective packaging, which contributes significantly to food miles and a larger carbon footprint. But the quality of these premium vegetables is probably only marginally better than the average local farm, sometimes even less so, considering the freshness and time taken from farm to shelf.
City farms such as ComCrop are constantly innovating and improving on their yield and quality to try to compete and produce the best of both worlds: good quality, pesticide-free vegetables, at affordable prices.
Food Security Is Like National Security
One could argue that Singapore should just allocate more land to enhance food security, or conversely, that we should concentrate on growing the economy so that we have the purchasing power to ensure food security. Food production is like national defense and security: You don't do it for bragging rights, only for the right to survive.
We are pushing on both fronts: continuing to build what is necessary and optimizing the under-used spaces on rooftops to continue growing for the community. Singapore is a high-density city, with targeted plans to double its high-rise greenery coverage by 2030.
The Singapore Food Agency has been set up to oversee food safety in Singapore, and new legislation has been proposed to ensure greater domestic food security. The new law and other legislative amendments will require importers of key food items to mitigate the impact of potential food supply disruptions.
Bringing Farming Closer to the People
Having productive agriculture activities close to where people live strengthens the social fabric of the community.
Our farms tend to attract people from all walks of life, from the passionate to the simply curious. The community learns about the difficulties associated with growing, learns to respect nature, and increasingly appreciates the accompanying tears and sweat needed just to feed ourselves. With this newfound awareness comes a more enlightened, holistic view on our consuming and purchasing habits.

We have to actively educate the current and next generation to view food as we did water, that is, a limited resource that is crucial to our survival for the next 50 years.