BRINKPods
How Compassion Can Help Address Health Care Worker Burnout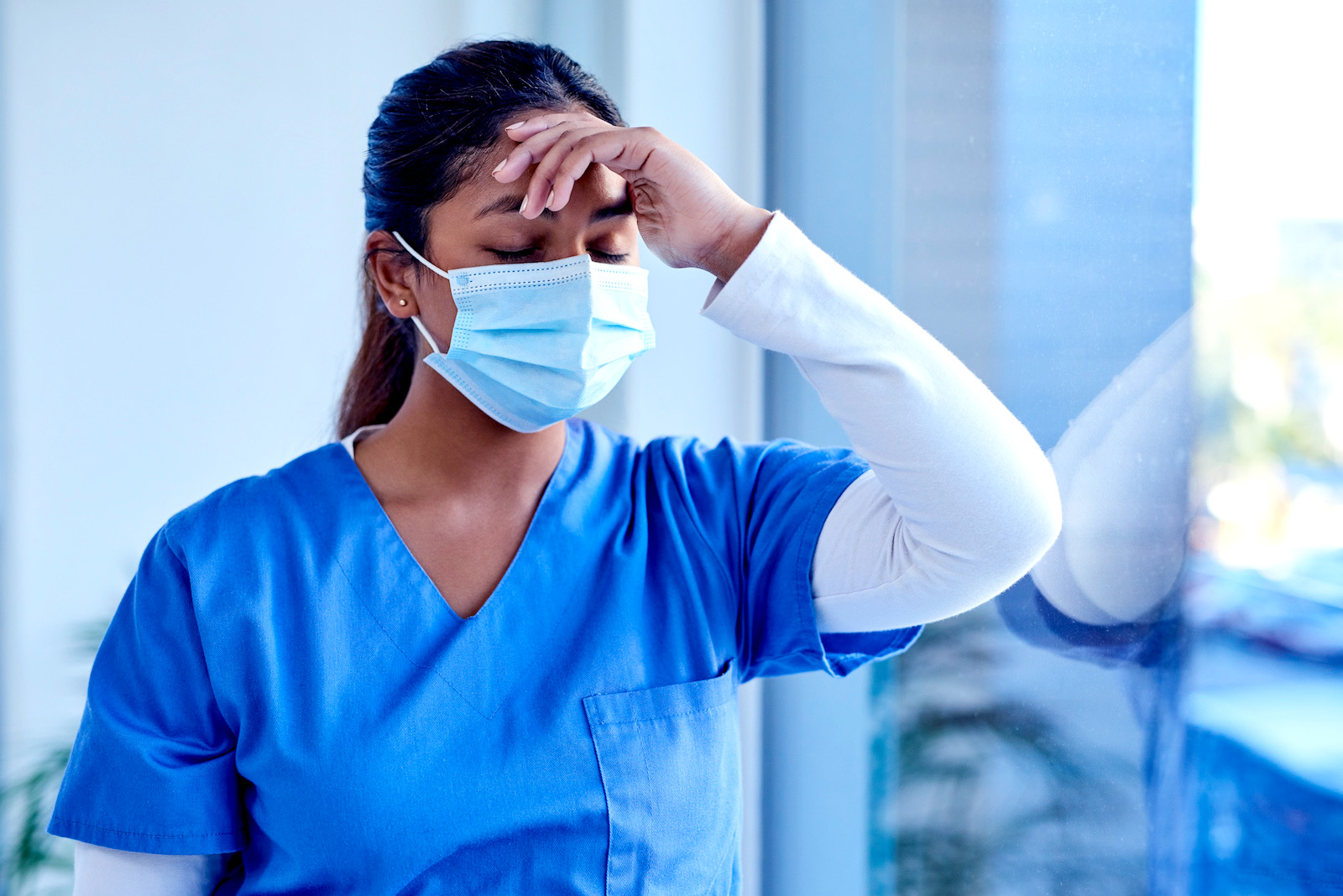 The Healthy Societies podcast series explores the many ways in which businesses can take an expanded view of their role in advancing the health of their broader communities. Listen to part one, part two and part three of the series.
Among the shiny technology and cutting-edge science, it can be easy to forget that health care, at its core, is a simple interaction between people. Compassion is foundational to this health care interaction, and without it, neither the patient nor their clinician will achieve the outcomes they want. Beth Lown, the chief medical officer of the Schwartz Center for Compassionate Healthcare, talks about how to reinfuse our health care system with a spirit of compassion and how this can improve well-being for the health care workforce and patients alike.
To explore healthcare workforce wellbeing further: The Schwartz Center for Compassionate Care and Marsh McLennan are partnering to present an interactive webinar on December 8, 2021 to discuss this critical topic. Click here for more information and to register.
On the importance of compassion in treating patients:
"Compassion is more than just a feeling; it's a holistic approach to the patient that really puts the concerns of the patient at the center of how you're interacting with them. Compassion is different from empathy because it involves a strong motivational push to respond to the observations of that person's suffering."
On what can be taught in medical schools about compassion:
"A lot of it is attitudinal shifts. Really learning how to understand 'what is this person experiencing?' … honoring the patient story, their narrative, their explanation of illness. … Learning to listen attentively — how to be present, how to clear your mind so you can actually focus on the person before you.
On clinical burnout:
"Burnout, I think, from a larger view, might have been viewed as a failing in the individual, but it is not. Burnout is a syndrome that arises when the demands of work really exceed the resources that you're offered to manage them. … It's an organizational problem."
"There are regulatory issues as well. We talked about how doctors are 'OK with not being OK' and a lot of it is: 'I'm afraid of judgment and afraid of looking weak' and another part of it is 'I'm afraid to ask my teammates to cover; I know they're suffering, too.'"
On how licensing boards can push some health care workers to suicide:
"When you apply for [medical] re-licensure, all of these places ask about the history of mental health disorders and whether you're receiving treatment. … Which is really discouraging, because many people, for fear of not being relicensed or [not having] their admitting privileges or practice renewed, don't seek the care that they need. We know that physician suicide in general, especially women physicians, is much higher than the general population. And that is something we could remedy. These state licensing boards can change that."
On how we can improve the health care systems:
"Right now, what we have is a system … focused on technology and procedures and reimbursement incentives that exceed health promotion, integrating primary care with mental behavioral health, increasing behavioral health services — all of these would really promote a more compassionate society when it comes to health care."