Economy
India Is Stuck in an Economic Slump. What Comes Next?
An interview with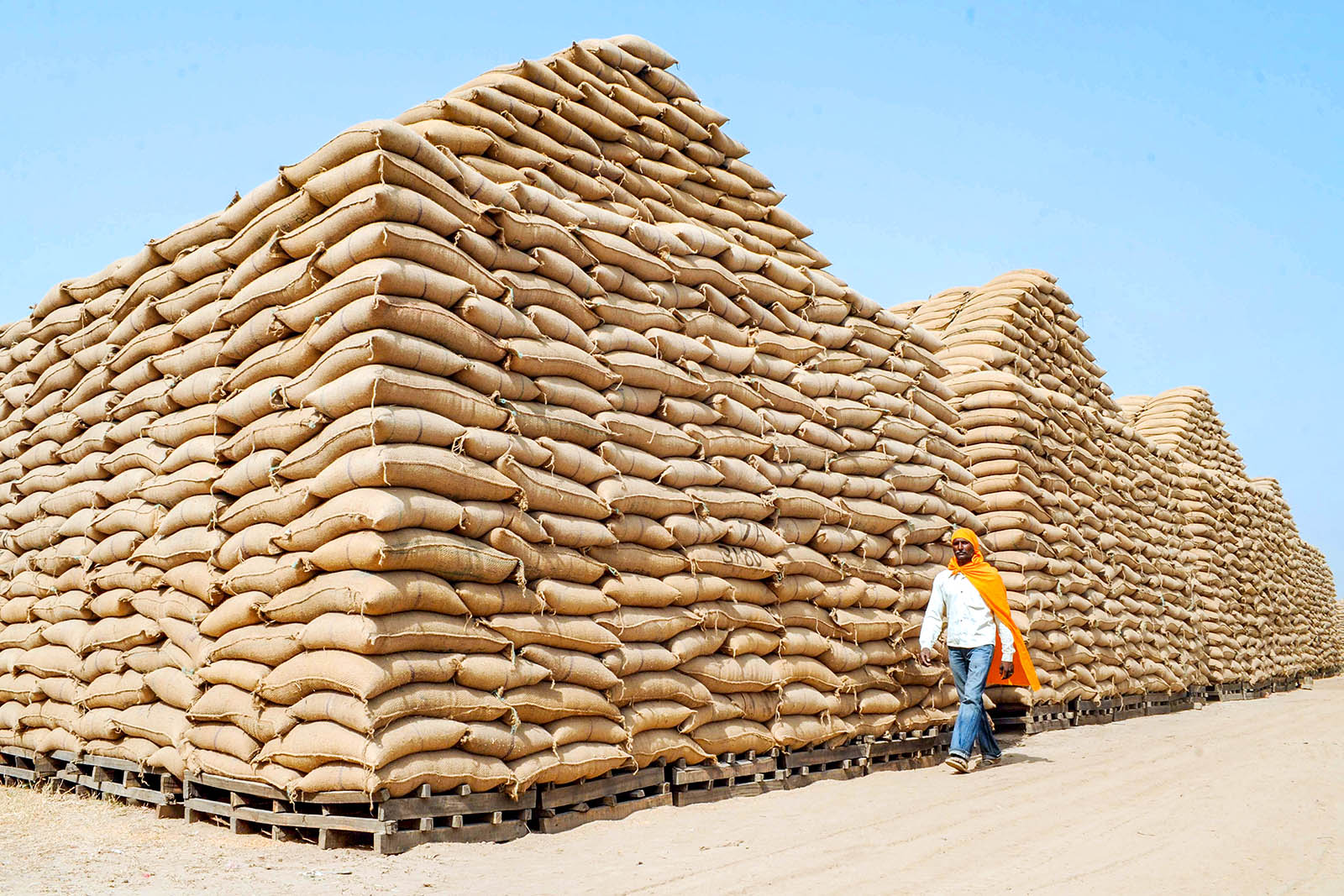 Prime Minister Narendra Modi was reelected with the promise of economic growth, but will lagging investment, slow trade negotiations with the United States and tensions with Pakistan inhibit India's much-needed rebound?
Prime Minister Modi and the Bharatiya Janata Party won a landslide reelection in May 2019, but political and economic unrest are shortening the honeymoon. After years of sharp economic upturn and high growth, India has been underperforming since late 2018. India's GDP growth has hit a seven-year low and unemployment has reached historically high levels.
Nisha Biswal, president of the U.S.-India Business Council at the U.S. Chamber of Commerce, and former assistant secretary of State for South and Central Asian Affairs, joined Peter Schechter and Muni Jensen of the Altamar podcast to explain the sluggish Indian economy and how the Modi government can tackle structural economic issues to achieve growth.
Prime Minister Modi's reelection should "open the door for much more robust investment going into India — but it hasn't," Ms. Biswal said in the podcast. She attributed the economic slump and liquidity crunch in part to a pre-election focus on overtly domestic policies and the fact that Prime Minister Modi has not come out of the gate with enough of a focused vision on how he's going to grow the economy and create incentives for investment: "You see a lot of investors therefore continuing to hesitate and see where the Modi 2.0 is going to take India and what his plan is to help resuscitate the economy."
To Ms. Biswal, a key challenge is that Prime Minister Modi and his economic team must stimulate job growth and take "a more comprehensive approach and focus on things like tariff reduction, look at tax incentives and tax deferment to really bring in much bigger levels of investment," particularly to attract supply chains. In addition, she said she believes that faltering domestic consumption — the predominant engine of India's economy — will see a bump given that strong monsoons will provide for "a good winter harvest and that should help the farm economy."
Nisha said that "for the last 12 to 18 months, we have seen a fair degree of friction between the U.S. and India on trade," in light of "certain policies such as price controls on medical devices, hiking up of tariffs on ICT products as well as lack of progress on certain agricultural market access," in addition to the U.S. decision to revoke GSP preference for India. However, she said she expects that Prime Minister Modi's visit to the U.S. will put pressure on both sides to resolve these issues and that "the modest trade deal that is being worked on is also going to lead to a better outcome and process for more ambitious trade discussions moving forward."
China, meanwhile, has played the role of both friend and foe. While China is the second-largest investor in India, it is also "a big competitor for India, a competitor in the economic sphere and a competitor in the strategic and political sphere," Ms. Biswal said.
The intersection of economic and political turmoil has also been bolstered by ongoing tensions with Pakistan over Kashmir. In order to achieve any degree of conflict resolution, Ms. Biswal said that "India needs to demonstrate in the coming weeks and months that it can deliver on what it has said it is trying to deliver, which is a better future for the people of Kashmir."
While India is at an economic crossroads, Ms. Biswal predicts that the home to 1.4 billion people will again "manage to pull a rabbit out of the hat." As she said: "I think [Prime Minister] Narendra Modi could go down in history as being the one who brought India onto the global stage and created the economic miracle — but that's not entirely clear right now and I think that's what the Prime Minister should be focused on."
The full podcast is available for download here.