Economy
Is 'Made in China 2025' in Breach of WTO?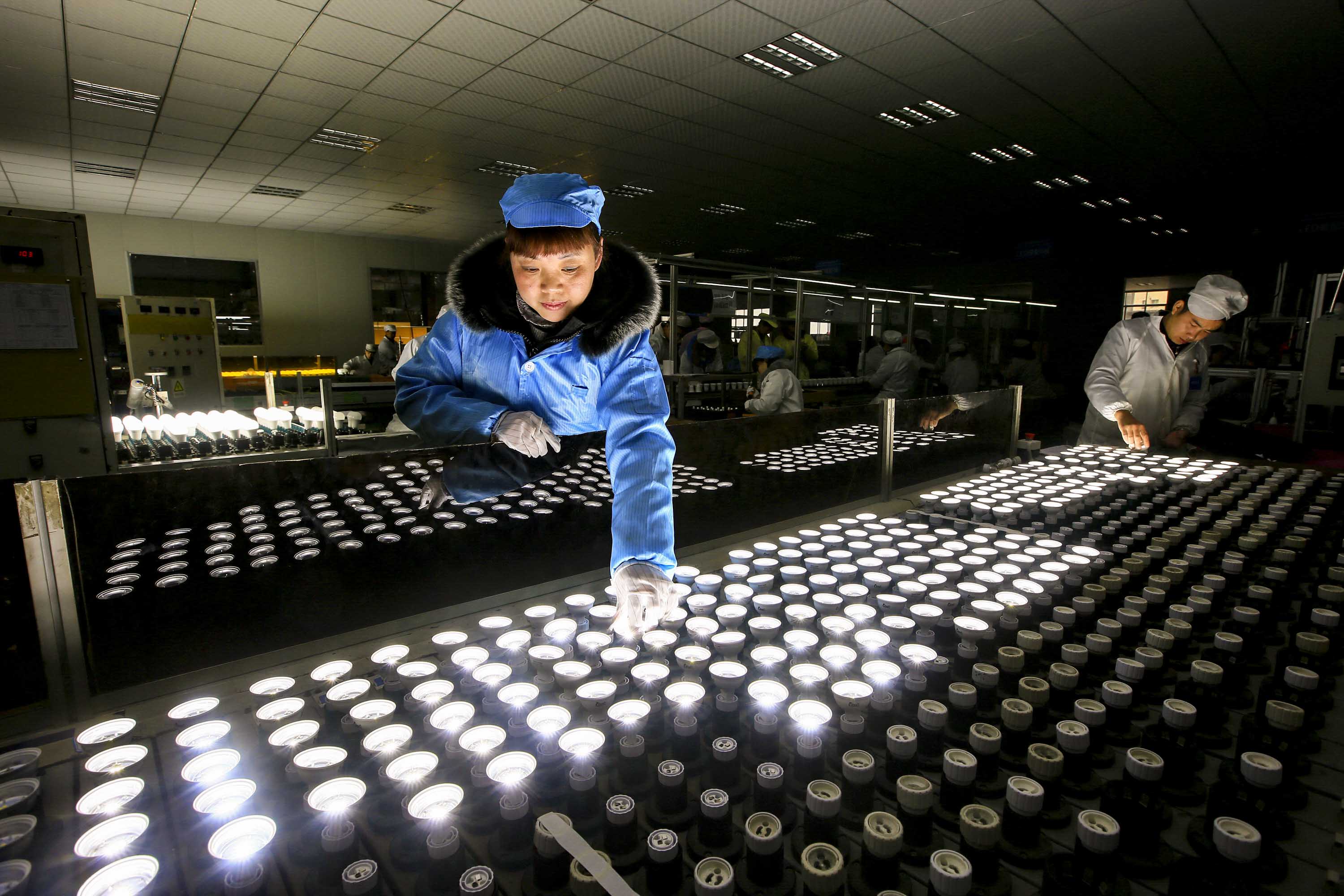 Recently, a United States government official was quoted as saying that the cause of the trade fight with China is a struggle over next-generation technology rather than a trade imbalance. Regardless of what is supposition or reality, what are the U.S. concerns about "Made in China 2025?" And do the industrial policies in "Made in China 2025" conflict with the international rules as laid out by the WTO?
The Emergence of China's Industrial Policy
"Made in China 2025" was launched in 2015 in response to China's opportunities and challenges at the time. First of all, as China's manufacturing costs rose, the country became comparatively less competitive and the government felt that it was lagging behind developed nations' reindustrialization policies. As a result, there was a sense of crisis as it was caught in a pinch between developed and developing countries.
China's manufacturing industry exists only as an assembly platform that imports parts, materials and equipment from Japan, Germany, Korea and so on, and assembles and exports them to the Western markets. For example, although China's robot production volume is the top worldwide, 75 percent of precision reduction gears, 80 percent of submotors and 80 percent of controllers are dependent on imports.
The deficit in IC trade rose sharply from $137.6 billion in 2011 to $193.3 billion in 2017. Imports of key parts such as automobile transmissions also increased sharply, and the trade balance has worsened. For this reason, China has recognized the necessity of breaking free from these constraints and creating things itself.
Initiatives such as "Advanced Manufacturing Partnership," which the U.S. launched in 2011, "Industry 4.0" from Germany in 2013 and the "New Robot Strategy" from Japan in 2015 sent shockwaves through China. They brought a sense of urgency to China that they could not be late in joining the new industrial revolution.
Embracing Innovation
To catch the wave of the new industrial revolution in a timely manner, recognizing the necessity of switching from a model of catching up to developed countries to a model focused on innovation, China announced "Made in China 2025," its comprehensive manufacturing advancement strategy.
It is often said that "Made in China 2025" is the Chinese version of "Industry 4.0," but because it aims to realize smart manufacturing through the integration of information technology (IT), the domestic production of materials and key devices and the ecologicalization of products and manufacturing systems, it also carries a strong flavor of catchup with Japan, the U.S. and Europe, which have all been highly successful in these areas.
American and European Dissatisfaction
"Made in China 2025" has set the following non-binding targets in three phases: Phase I (2015 to 2025), Phase II (2025 to 2035) and Phase III (2035 to 2045). It is a long-term strategic plan that combines the advancement of the traditional manufacturing industry, healthy development in harmony with the environment and industrial development leading to new technology.
From the perspective of market economy countries, the enactment of the Chinese manufacturing industry's 30-year strategic goal in a planned economy might seem to send reverberations through China's policy-making field. However, the basic principles set out in "Made in China 2025" contain language such as "give markets the decisive role in allocating resources," "strengthen the dominant position of enterprises," "actively transform government functions" and "create a stable environment for enterprises." There appear to be gestures toward building a healthy relationship between the market and the government.
However, government and industry leaders in Europe and the U. S. are dissatisfied with targets contained within "Made in China 2025" regarding the domestic (Chinese) production rate for nurturing foundational technology industries.
China is facing a major challenge: how to achieve market reforms and a sound industrial policy while being consistent with WTO rules.
"Made in China 2025" contains five important initiatives:
Promote an innovation-led development strategy

Promote smart manufacturing as a core element

Implement projects to strengthen the foundational technology industry

Promote ecologicalization in the manufacturing industry

Promote high-end equipment in the manufacturing industry
From the perspective of European and American industry, not only does setting market targets for domestic production rates in "Made in China 2025" contradict reform policies towards the market, but criticism is increasingly being raised as foreign-affiliated companies are affected in both the Chinese market and third-country markets.
In response to these criticisms, the Ministry of Industry and Information Technology has stated that the market share goal is only a predictive figure, and in some sectors, developed countries have set export limits on China regarding their own technologies and products.
Of course, the concern from the European and American industries about "Made in China 2025" also extends to capital support for local companies, overcapacity resulting from government support, technology transfer demands and national policy interventions to acquire overseas technology.
Consistent with WTO?
There has been much criticism, from both inside and out, that "Made in China 2025" is not consistent with the trade policies of the World Trade Organization, even though China is a WTO member.
There are many technical aspects where the policymakers in charge of industrial policy and the policymakers in charge of trade policy are not in mutual agreement in China. China is facing a major challenge: how to achieve market reforms and a sound industrial policy while being consistent with WTO rules.
Even if there is no conflict with the existing rules of the WTO, in light of the scale of the impact on global trade activities, sustainable and harmonious trade relations should be considered in conjunction with the rest of the world.
The Need for the WTO to Decide
The international trade order that the U. S. itself led and formed must be followed. If there is evidence that "Made in China 2025" is in violation of the WTO rules, judgments will need to be made according to the WTO dispute settlement rules, and China will have to rectify its policy with the support of all WTO members from all over the world.
So far, China has lost its disputes with the WTO, but it has abided by the rulings and changed its policies, demonstrating the effectiveness of the WTO dispute settlement process.