Society
It's Time to Address Loneliness for Older Populations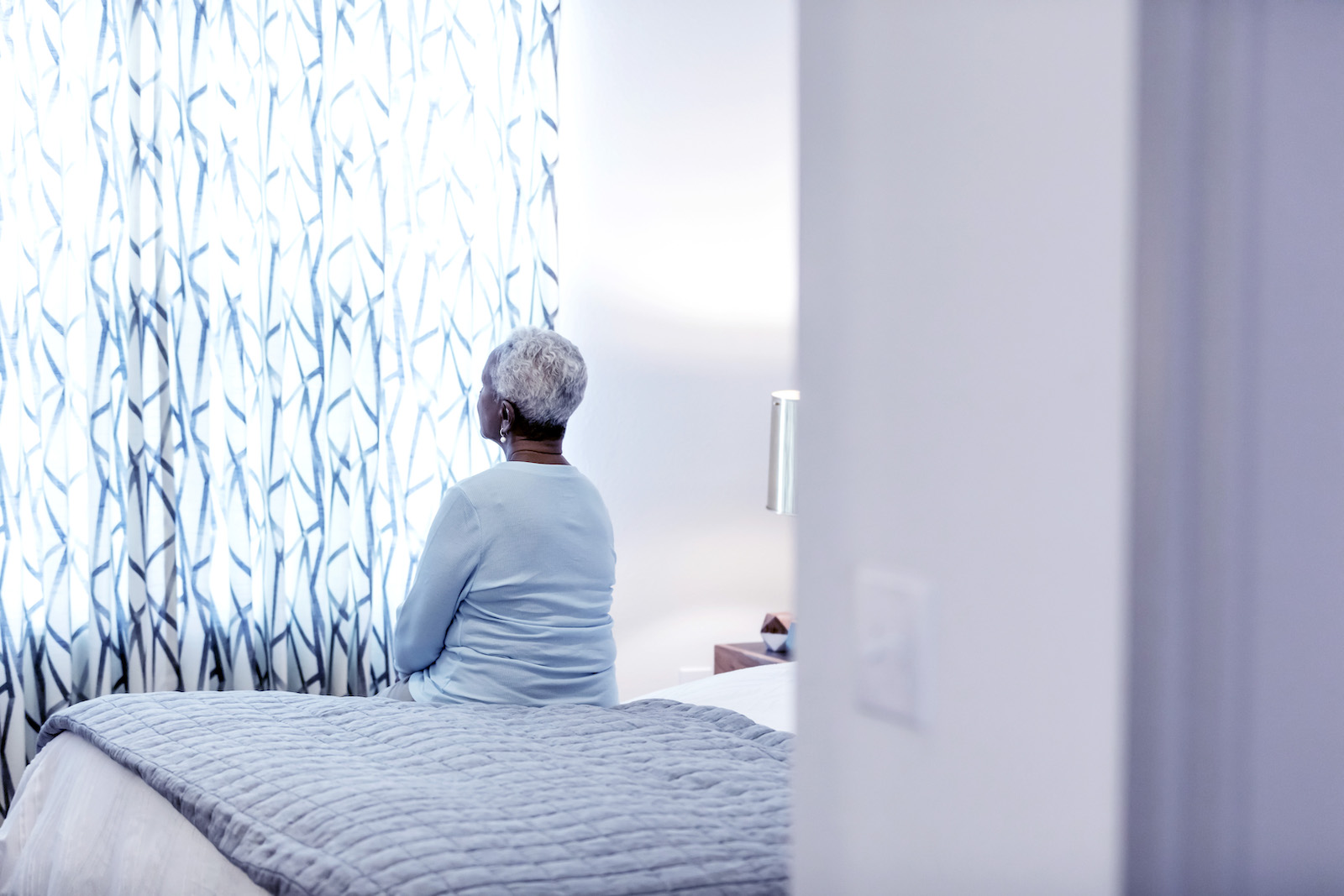 For the last year, virtually everyone has struggled with quarantine-related feelings of social isolation or loneliness. But senior citizens have struggled with loneliness long before COVID-19 forced us all into isolation. For decades, loneliness among seniors has led to resultant chronic conditions that were more profound than obesity, a lack of physical activity and excessive alcohol consumption. 
Its impact is the equivalent of smoking 15 cigarettes every day.
Lonely seniors are less likely to follow their treatment and prescription plans. They are less engaged in their resultant physical well-being and mental-wellness issues. Many are referred into therapy, further taxing an already stretched group of mental-health providers.
Apart from the personal and family impact, the compromised wellness of seniors has major financial implications on the health care industry. By 2030, 20% of the U.S. population will be over 65 years old. It has, therefore, never been more essential to find solutions to help seniors and supportive health care partners find ways to combat the effects of aging.
Last year, many health care leaders, including Landmark Health, prioritized addressing the impact of loneliness among seniors. "We saw a 190% increase in behavioral-health consults compared to pre-COVID-19," Michael Le, M.D., Landmark's chief medical officer, and Becky Miller, Landmark's director of Strategy and Corporate Development, told Oliver Wyman last July.
To learn more about sustainable wellness options for seniors, our Oliver Wyman Health and Life Sciences team sat down with Mike Weissel, a former Oliver Wyman Partner, now chief executive officer of SecureSeniorConnections™, a digital, community-building platform designed to help seniors make new friends and celebrate engaged, empowered lives with other like-minded people.
OLIVER WYMAN: There are a lot of social drivers of health that plans and providers are trying to focus on. Why is loneliness important to bring to the forefront? 
WEISSEL: The "social" part of social drivers seems to often be an overlooked, but critically important, part of someone's overall health and well-being. Last year, Vivek Murty published Together: The Healing Power of Human Connection in a Sometimes Lonely World, a book based on his experience as U.S. surgeon general from 2014 to 2017. The book speaks to the incredible need to address loneliness and social isolation in our population.
One memorable takeaway from this book is that human relationships are just as critical to our greater well-being as the food we eat and the water we drink to nourish our bodies. Feeling hungry or thirsty is a signal from our body that we need to take better care of ourselves. Loneliness, similarly, is a signal telling us it's time to start connecting with other people so we can take care of ourselves.
I expect to see this kind of issue come more to the forefront once he is reappointed, especially in light of the impact the pandemic has had on seniors' ability to connect.
It's time to help lonely seniors who may feel separated from the world and like they don't have the voice they truly deserve to feel connected to other people.
Why Loneliness Gets Left Out of Health Care
Loneliness is an issue that really hasn't been addressed head-on to date. Most health plans or providers don't focus on loneliness as a metric because, while we know it's there, the direct impact is hard to measure. This is not unlike the early days of CareMore or the Camden Health Project, when forward-thinking companies were willing to make small changes to people's home environments — like buying air conditioners to make people physically more comfortable each day, or replacing shag carpets to prevent people from tripping over them and risking injury. Delivering solutions like those might have seemed outside the scope of traditional health care, but they had a strong positive impact on health care costs. 
We have found lonely seniors are significantly less compliant with treatment plans, which puts a significant burden on the health care system as well as on families and caregivers. One loneliness study reviewed 148 previous studies covering more than 300,000 individuals and revealed that individuals with strong social connections have a 50% greater likelihood of survival than those without.
In the meantime, many other countries are well ahead of the U.S. in addressing the issue. Consider, for example, that the United Kingdom has a minister of loneliness and a countrywide campaign focused on addressing the issue. 
How to Measure Loneliness
OLIVER WYMAN: How does one actually go about measuring the loneliness levels of their population?
WEISSEL: Because loneliness can be a subjective feeling more than a specific clinical condition, it can sometimes be difficult to reach a consensus on how to measure its impact. But, the UCLA and De Jong Gierveld scales are the most commonly used. Each is a strong academically supported survey that focuses on the social and relational dimensions of loneliness and helps quantify, in relative terms, the depths of a person's loneliness. 
If used consistently, each scale can give a plan or provider a good baseline measure of an individual's level of loneliness as a way to measure whether interventions are having an impact. Forward-thinking plans and providers are starting to use these scales to specifically measure this important social driver. Of course, what they do once they have the measure is more complicated, because there is not one straightforward solution today for solving the loneliness issue for seniors.
OLIVER WYMAN: What does the competitive landscape look like? What innovative solutions have you seen in the market? How are buyers reacting?
WEISSEL: It is still early days for many addressing this issue, but we are seeing quite a bit of interest in the market for wanting to help seniors with the issue. A few of my favorites are the Motion Picture and Television Fund, which has set up a volunteer group of seniors making check-in calls on other seniors on a regular basis. It is based on a similar group in England called Silver Line, which is a hotline for seniors to call for companionship and conversation. Silver Line has fielded millions of calls since its inception in 2013.
My company, SecureSeniorConnections™, was created to take it a few steps further because seniors are more tech-savvy today — a trend that shows no sign of slowing down. We've designed a digitally enabled Senior Center that connects seniors both online and in-person. It's been designed with all seniors in mind so we can not only reduce loneliness in those afflicted with it but work to prevent it for others in the future.
With more than 10,000 seniors aging into the Medicare-eligible population each day for the next decade, we want to embrace their comfort with technology and create for them a robust community of seniors. We will provide them with a wide range of activities they can participate in, where they can find new friends to meet and live more healthy, engaged lives. Informing our solution in this way lets us segment our users to create different pathways to success based on loneliness ratings. Ultimately, we see ourselves as a much broader platform that helps seniors overcome loneliness and social isolation to build a network of connected friends enjoying empowered lifestyles. 
The Opportunity
There's both an urgency and an opportunity for plans to implement care-management protocols and interventions that lower the cost of care. Not much has been done to date in this space. There's a massive opportunity here.
Loneliness represents an opportunity to create and nurture human connections that ultimately improve people's well-being but also their long-term health. Protocols and interventions are perhaps the first steps towards widespread progress. At the end of the day. It's time to catch up and help lonely seniors who may feel separated from the world and like they don't have the voice they truly deserve to feel connected to other people.  
A version of this article was originally published by Oliver Wyman.