Economy
Japan Posts Stellar M&A Performance in 2018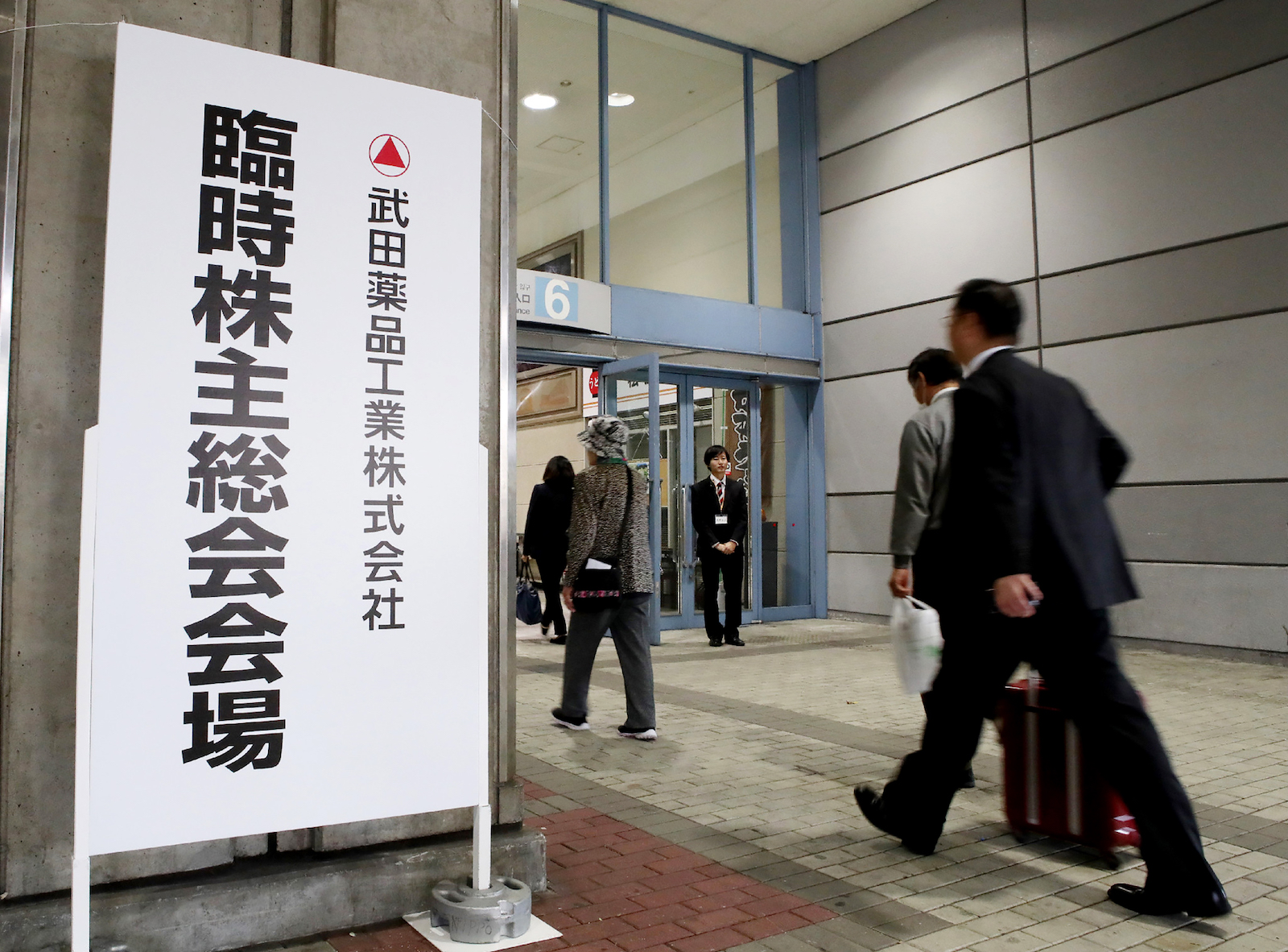 Globally, in 2018, mergers and acquisitions registered an erratic trend, mostly on account of many market-moving factors fluctuating through the year. According to a recent Mergermarket report, the volume of deals seen in 2018 fell for the first time since 2010, to 19,232, after having generally increased over the past 10 years. This was because "intensifying trade tensions, political instability and increased regulatory scrutiny took their toll on the number of deals struck over the year," according to the report.
On the other hand, however, the value of transactions increased by 11.5 percent in 2018, compared to 2017, to reach $3.53 trillion, making it the third-largest year in Mergermarket records and implying that average deal size increased to $384.8 million.
Asia-Pacific Continues To See Strong Deal Flow
The overall trend was similar in the Asia ex-Japan region. While the number of deals fell by 42 to 4,036 in 2018, the total value of M&As increased by 2.6 percent to $717.4 billion. Activity in the region was led by the industrials and chemicals sector, both in terms of value and volume. The sector witnessed 832 deals worth $115.2 billion, a 23.5 percent increase in value compared to 2017. In addition, the pharmaceutical, medical and biotech sector also recorded a significant increase in Q4 2018, posting a value of $14.5 billion, marking the largest quarterly value so far on record. Over the year, this sector clocked an annual M&A deal value of $41.3 billion, a 63.8 percent increase over 2017.
In 2018, the value of outbound transactions in the region increased 52.4 percent to $160 billion, led by Chinese overseas investments. According to the report, "despite increased scrutiny by overseas regulatory regimes, China remained the most active investor outside the region following an acceleration of M&A approvals by Chinese authorities together with more attention being paid on target selection and deal structures." In 2018, Chinese acquisitions of U.S. firms fell 94.6 percent to $3 billion from an earlier record of $55.3 billion in 2016. But in the case of Europe, Chinese acquisitions increased by 81.7 percent—from $33.2 billion in 2016 to $60.4 billion in 2018.
The value of inbound M&A in the Asia-Pacific region also increased—albeit only marginally—by 4.4 percent, to $122.5 billion.
In the Asia-Pacific region, private equity firms remained active, although there was a dip in buyout activity. In total, 514 deals were announced in 2018, valued at $124.1 billion, a 3.4 percent decrease over the 2017 peak.
Deal Activity in Japan
In Japan's case, total deal activity witnessed a frenzied pace in the final three months of 2018—100 deals (worth $15.9 billion), accounting for 8.1 percent share of Asian M&As. This was the highest quarterly figure for the country since Q3 2017 (10.3 percent). However, the last quarter only made up for somewhat slower activity in the first nine months of the year, and for all of 2018, Japan saw deals fall from 468 to 444, while deal value increased from $45.6 billion to $46.8 billion.
Japan's outbound deal activity grew particularly strongly, with 311 transactions worth $171.8 billion recorded. Of these, 25 deals were worth over $1 billion, the highest such number recorded.
"With relatively stable economic and political circumstances at home, Japan saw a steady M&A deal flow in 2018," according to Danni Sun, senior research analyst, Asia-Pacific at Mergermarket.
Going Forward
Largely speaking, 2018 was a good year in terms of M&As in the Asia-Pacific region. This is despite pressures emanating from political instability and escalating trade conflict between the U.S. and China and its implications on the region's other economies and market sentiment in general. Additionally, governments globally have increased regulatory scrutiny of cross-border transactions.
How 2019 pans out will depend greatly on the impact these three factors have on deal-making activity globally and in Asia.