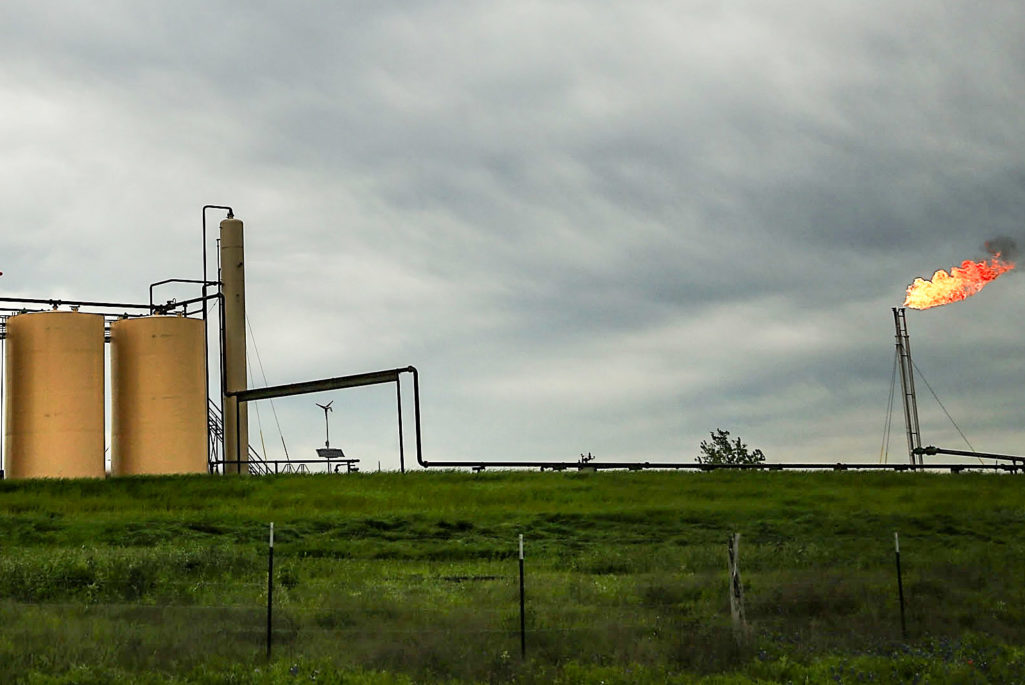 This year, natural gas power generation will exceed coal-fired power in the U.S. for the first time on an annual basis, according to new estimates from the Energy Information Agency.
That's a huge blow to the beleaguered coal market, which has struggled under higher regulations and pressure from climate change policies in recent years. For decades, coal dominated the U.S. electricity market; in April of 2015, natural gas first surpassed coal generation on a monthly basis. For all of last year, natural gas and coal were essentially tied for electrical use, the EIA said, each providing about one-third of all electricity generation.
Worldwide, the demand for coal is also dropping, according to the International Energy Agency, which slashed its five-year estimate of global coal demand growth "in recognition of pressures facing coal markets." One of the primary factors in that revision is a weakening demand for coal in China, the IEA said. China saw its first back-to-back years of coal decline in 2014 and 2015 for the first time since 1982.
The EIA said the mix of fuels used for electricity generation "has evolved over time," with the recent decline of coal and rise of natural gas attributable to "mainly a market-driven response to lower natural gas prices." That makes natural gas more economically attractive, which hasn't always been the case.
Between 2000 and 2008, coal was cheaper and supplied about half of total U.S. generation. That price advantage, however, began to deteriorate in 2009, with the rise of the so-called "shale revolution," which began to produce cheaper natural gas.
Also factoring into the U.S. decline in the use of coal are environmental regulations, the EIA said.
Looking forward, environmental regulations may play a larger role in conjunction with market forces. Owners of some coal plants will face decisions to either retire units or reduce their utilization rate to comply with requirements to reduce carbon dioxide emissions from existing fossil fuel-fired power plants under the Clean Power Plan, which is scheduled to take effect in 2022, but has recently been stayed by the Supreme Court pending the outcome of ongoing litigation.
Renewable energy technologies have also taken market share from coal, although to a much lesser extent, the EIA said. "[I]ncreased use of non-hydro renewables has largely been driven by a combination of state and federal policies. The use of renewable energy sources such as wind and solar has also grown rapidly in recent years so that generation from these types of renewables is now surpassing generation from hydropower."
The EIA's 2016 forecast has natural gas electrical generation pegged to 33 percent, with coal slightly less at 32 percent. Meanwhile, non-hydro renewables will account for about 8 percent, with hydropower coming in at 6 percent.