In Practice
Navigating Product Recalls in the Global Economy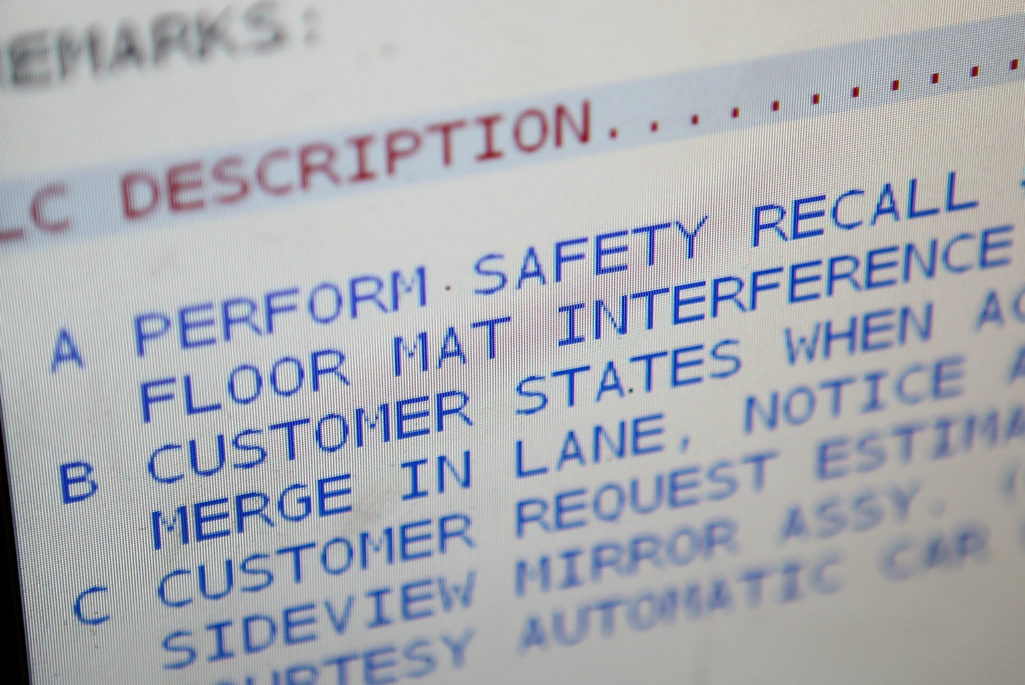 Whether it's an automobile, consumer appliance or food product, recalls occur in every industry on a daily basis. These events have always been challenging for organizations to manage, and the challenges have only multiplied in the global economy.
There's no argument: Product recalls can be a daunting experience that can permanently tarnish a company's reputation. When handled effectively and with the proper expertise, however, recalls can be a positive event for reinforcing an organization's commitment to consumer safety and transparent communication.
So what's the difference between these two scenarios? The answer, in its most basic form, is planning. Organizations are facing a multitude of challenges, and companies can't afford to encounter them for the first time when a recall occurs. Among the obstacles is notifying all affected consumers and determining the logistics of removing the product from shelves. Particularly for large-scale, international recalls, efficiently addressing these requirements necessitates a significant time and resource investment.
Adding to this complexity is the regulatory burden of reporting the recall in compliance with the respective governing agency. While companies are grappling with these and other aspects of recall management, it's also critical that they not lose sight of broader business goals. Sacrificing R&D and other growth efforts to allocate all resources on recall execution will negatively impact the company's profit margin and compound the financial damages associated with the recall. For these and other reasons, there is no substitute for recall planning. Before we outline some considerations for organizations to ensure compliance, let's take a quick look at key trends in the recall landscape.
Recall Data Drives Preparedness
According to recall data, there were 3,224 product recalls in 2014, affecting 380 million units. Each of these events was governed by one of the four primary federal agencies that oversee recalls in the United States: the Consumer Product Safety Commission (CPSC), the Food and Drug Administration (FDA), the Food Safety and Inspection Service (FSIS) of the United States Department of Agriculture (USDA) and the National Highway Traffic Safety Administration (NHTSA). While these regulatory bodies have always prioritized consumer safety, their attention to recalls has intensified in recent years.
Much of this attention has taken the form of new initiatives and legislation, though regulators have also increasingly issued fines to manufacturers for recall missteps. For example, as of August 2015, the CPSC has issued more than $10 million in fines this year—putting it on pace to surpass the $15 million mark by the end of the year. It's not uncommon for CPSC fines to stem from infractions that occurred years ago either, underscoring how financial repercussions can last longer when recalls aren't properly managed.
Manufacturers are not the only ones to face a negative impact when a recall occurs—retailers also risk brand damage and financial liability if they continue selling a product after it has been recalled. For this reason, it's crucial that manufacturers ensure accurate, actionable communication to their supply chain partners and provide the necessary information for notifying the public. Warranty databases and loyalty card programs can be excellent repositories for identifying affected consumers. Often, automated phone calls and emails are other effective means of contacting these individuals.
Regulatory Scrutiny Increases
Failure to launch a recall in a timely manner is a critical error that can often result in regulatory scrutiny. Each regulatory agency requires recall initiation at a different speed. The USDA, for example, has the power to shut down plants and hold products as soon as an issue is identified. The FDA can require food recalls to launch within 24 hours, while five to 10 days is typical for medical device and pharmaceutical recalls.
Companies working with the CPSC can fast track recalls to occur within 20 days, but the timeframe can be much longer depending on the hazard and the availability of the required remedy. For automotive manufacturers working with NHTSA, a standard approach is to send one notice with the initial recall details and another once replacement parts are available. In addition to these variances, each agency also has different guidelines for what information manufacturers must submit when a recall occurs.
Nearly 40 percent of all FDA-regulated recalls in 2014 affected the U.S. and at least one other country.
Recall execution is further challenged by the increasingly global nature of recalls. For example, nearly 40 percent of all FDA-regulated recalls in 2014 affected the U.S. and at least one other country. These complex, international events require that manufacturers understand the nuances of working with regulatory bodies in the affected regions. International recalls also necessitate that companies understand cross-border logistics, and are prepared to work quickly with their network of distributors and suppliers to remove the affected product from the marketplace.
Global Recall Complexities
In addition to navigating international regulatory complexities, it's essential that companies have global alignment across their internal teams. To avoid public backlash, a global recall should be executed in each region simultaneously. This requires everyone involved in the recall, even across markets, to be in sync with the details of its execution. External communication plays a big part in this—companies must ensure that all recall-related materials are translated into the respective languages and, in some cases, alphabets, of the impacted regions.
Importers and manufacturers also must scale their operations to accommodate the influx of consumer queries associated with a global event. This requires surge capacity to staff contact centers appropriately, and research to ensure that agents are fluent in the various languages of affected markets. This also necessitates that companies determine the best approach for engaging consumers based on the product, customer demographic and regional variances. Time is of the essence when an international recall launches, and manufacturers must have global alignment on these and other considerations in order to nimbly respond to an evolving situation.
Bringing in the Experts
Working with a third-party consultant is one way companies can professionally address the vast requirements associated with international recalls. As outlined above, devising and testing a recall plan is an essential part of successfully executing a recall. Engaging expert consultants can be invaluable in streamlining this process. They have local knowledge of regulatory variances and cross-border logistics, and can help organizations evaluate their landscape and plan their recall approach long before an event occurs.
In addition, recall consultants provide the infrastructure and expertise to handle some of the most complicated elements—for example, removing an affected product from the market, transporting it for storage, and outlining its proper destruction. Many third-party providers also shoulder the consumer notification burden, resulting in better response rates and freeing internal resources to focus on the immediate recall remedy.
Global recalls are complicated. However, with the proper considerations, ample planning and a knowledgeable recall partner, companies can navigate the challenges and reaffirm their commitment to consumer safety on an international scale.