Economy
Navigating the Chinese Growth Story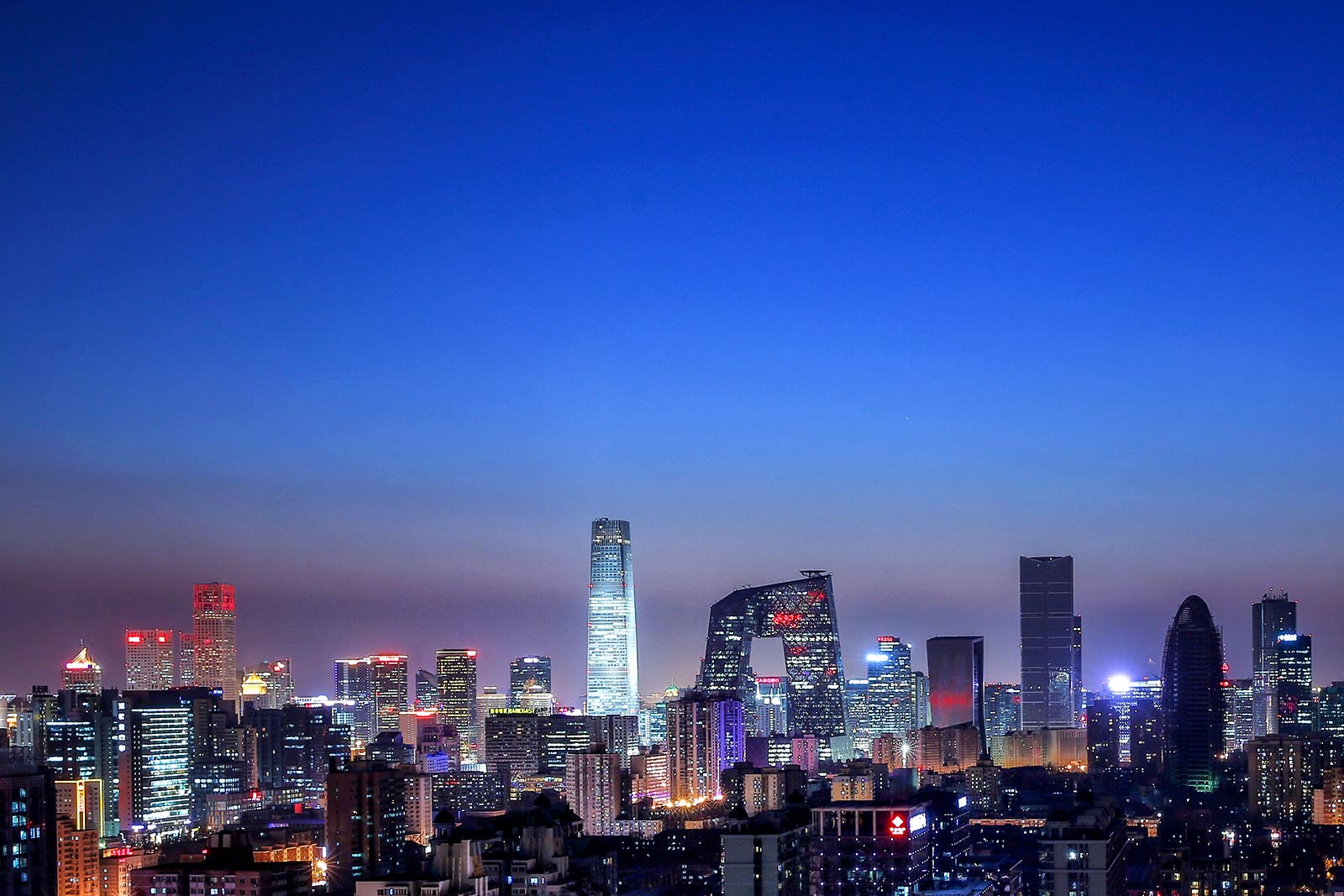 Thirty years ago, the central business district in Beijing was pretty much a rural area with no high-rise buildings. Today, there are towering skyscrapers housing hundreds of multinational companies (MNCs) and thousands of local companies, mostly in the financial and professional services industries. Not only is it a busy city, it's now also a more expensive city than New York, according to Mercer's recent cost of living survey. It is a city with a very long history and has been at the center of the Chinese growth story.
The China Story
So how fast has China been growing? China became the second-largest economy in less than 40 years of opening up its economy. In 1980, China contributed 2 percent of world GDP—today it accounts for more than 15 percent. Owing to the stupendous growth witnessed in China, people in the country have become healthier and wealthier. Today, life expectancy in China is 76 years, at par with many developed countries, and a big improvement from the 60 years expectancy in 1970.
In this period, hundreds of millions of people have been lifted out of poverty. Prior to 1995, there was virtually no middle class in China, but today it makes up 200 million of the population. Not surprisingly, owing to these changes, China has become the largest buyer of many products, ranging from agriculture produce to cars and luxury goods. The rapidly increasing purchasing power in the country has made China the most important market for many global companies.
While these numbers are compelling, there are other sides to the story.
One major issue in China is that of regional differences—economic development in the country has been very uneven geographically. Of the 31 provinces, the top six account for more than half of the national GDP, with per capita GDP in Beijing, which is the most developed, being six times that of the least.
What This Means for Business
Regional differences create many problems for companies. Additionally, many regulations are different in different provinces. These differences mean that a product selling well in one city may not do well in another. One size certainly doesn't fit all in China, adding complexity for global companies operating in the country.
There is no doubt that there has been a shift of economic gravity, when seen through the prism of large companies. An increasing number of the Fortune 500 companies are now from China—the 2018 edition has 120 Chinese companies, compared to 18 companies in the top 500 in 2005.
With their business success, many rising local companies are also making big strides on the talent front. They are competing for talent domestically and globally. According to a long-standing study of the most attractive employers for undergrads 15 years ago in China, the top 10 were dominated by eight global companies such as Microsoft and P&G. We have seen a drastic shift since, and today, eight local companies such as the likes of the Bank of China and Alibaba feature in the list of top 10 preferred employers in China. This clearly indicates that the war for talent is heating up, and this has become a major challenge for most MNCs, both local as well as those from outside China.
If you are losing your top talent to local companies, maybe it's time to revisit global policies.
How Can Businesses Win in China?
There are two themes that we see commonly among successful companies in China.
In China for China. This refers to businesses catering to the unique needs of the Chinese market. It means allowing China to pilot things that are different from the rest of the world—allowing, for instance, for products and services to be designed differently to meet the demands of the Chinese market, even if this means changing product characteristics considerably. And because of the regional variance in the country, companies need to think about different cities and locations when doing business.
KFC is an example of a western brand that has done particularly well in China, largely because it has successfully localized many of its products. Its menu in China includes both typical western items and authentic local items that its local competitors provide. Owing to its strategy of tailoring its products to the local demand, KFC now has more than 5,000 outlets in China and continues to grow its franchise rapidly, particularly in small and mid-sized cities.
We did a study of the pay mix for senior positions between MNCs and local companies. We found that an increasing number of local companies are actually paying more to acquire and retain talent than MNCs, although they tend to use a pay mix of less cash upfront and more long-term incentives. In fact, when the two are combined, we found that local companies pay about 20 percent more than MNCs. And this trend applies not only to Internet companies or startups, but also to large public companies, including those in traditional industries. If you are losing your top talent to local companies, maybe it's time to revisit global policies.
Agility. Given how the future of work is expected to change and other rapid changes relating to automation and the greater use of technology, it is already clear that being agile is a must for any business to win in any market. So how can a global company make agility happen in China?
While some MNCs are considering moving their R&D centers to China, some are actually moving their regional hubs there. There are others who are simplifying their organizations, reducing the decision-making layers, and empowering people who are closest to the market to make decisions. It is all about how to make MNCs more agile and enabling them to move and act quickly in the Chinese market. To do so, they are trying to transform their organizations, make them flat, shorten the decision-making cycle and empower local teams.
It's the simplification and empowerment that will deliver agility and that will drive speed to market and drive success in China. It will probably drive success in other markets as well.
Will the China Growth Story Continue?
There is no similar benchmark. No other country has done this before—not with this size, with this level of complexity, with such a unique political system, and certainly not at a time like now that's full of challenges, uncertainties and disruptions.  
However, the economic fundamentals in China remain strong. Public policy is on the right track, and the country is now a new champion for globalization. It is a country that puts a lot of emphasis on education and has already invested significant amounts in R&D.
We only need to look at workers in China for the results. Hard work, entrepreneurial spirit, and dedication to their aspirations are their hallmarks. Eventually it is the quality of the people that's making the workforce thrive, making organizations thrive, and making the economy thrive.