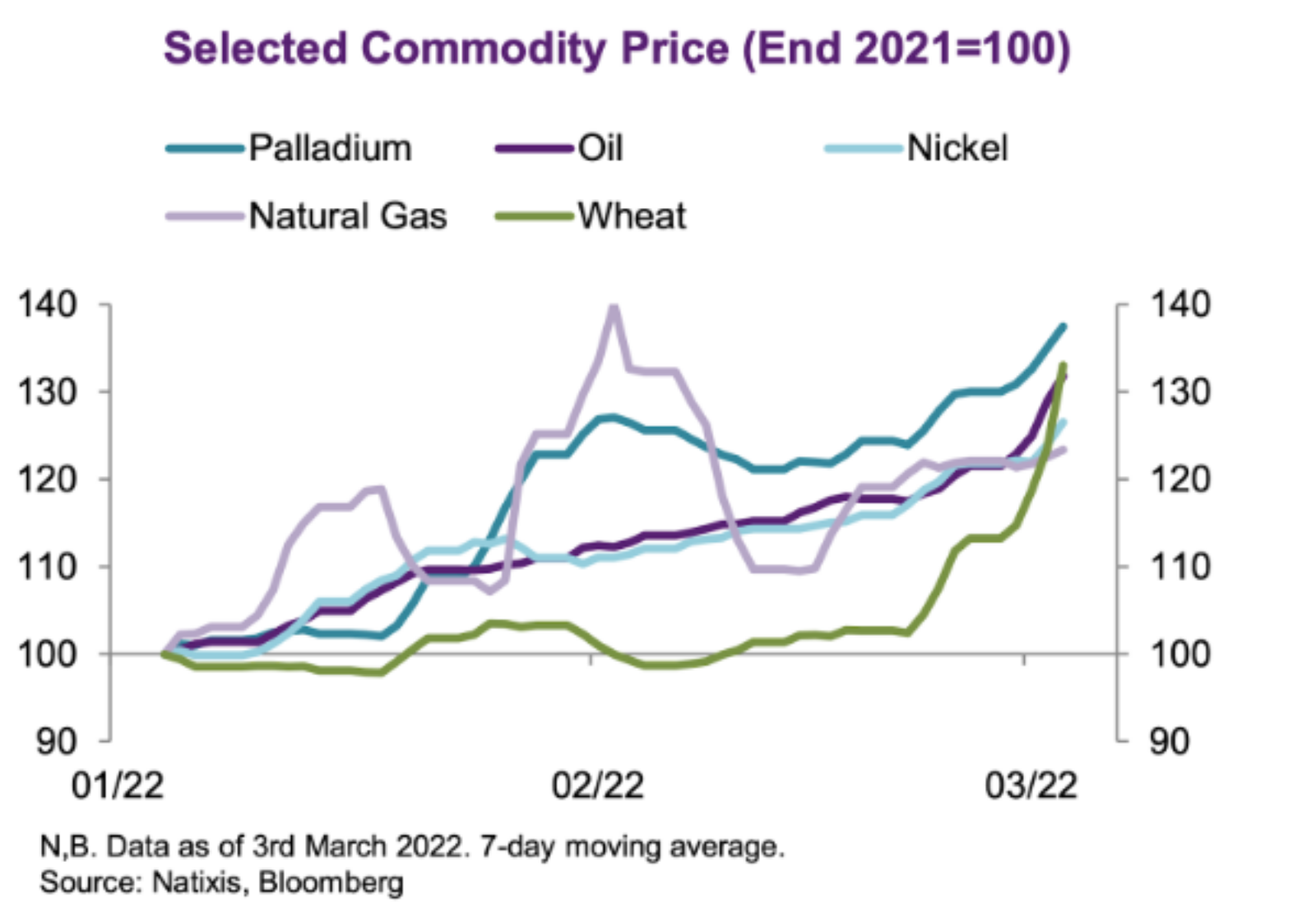 As Russia's invasion of Ukraine enters its second month, global commodity prices hit record highs as exports are stalled by cut-off supply chains or the strict sanctions on Russia. Commodities affected include oil and natural gas, food staples like wheat and precious metals. Other commodities produced in Ukraine or Russia also are in the triple digits, including sunflower oil, corn, coal and steel.
Russia is the third-largest oil producer in the world, supplying about 7% of global demand and about half of Europe's natural gas. The newest round of sanctions from the U.K., which followed the massacre of Ukrainian civilians by Russian troops, will ban all imports of oil (but not natural gas) from Russia by the end of this year. The EU imposed sanctions on coal, which it spent over $5 billion on last year, but chose not to sanction oil imports.
Russia and Ukraine also produce 29% of the world's wheat supply, 19% of corn and 80% of sunflower oil exports. World food prices are already at their highest level in 10 years, according to the UN, which warned that prices could rise another 22%. The record prices are exacerbating global inflation, which was already high following the pandemic.