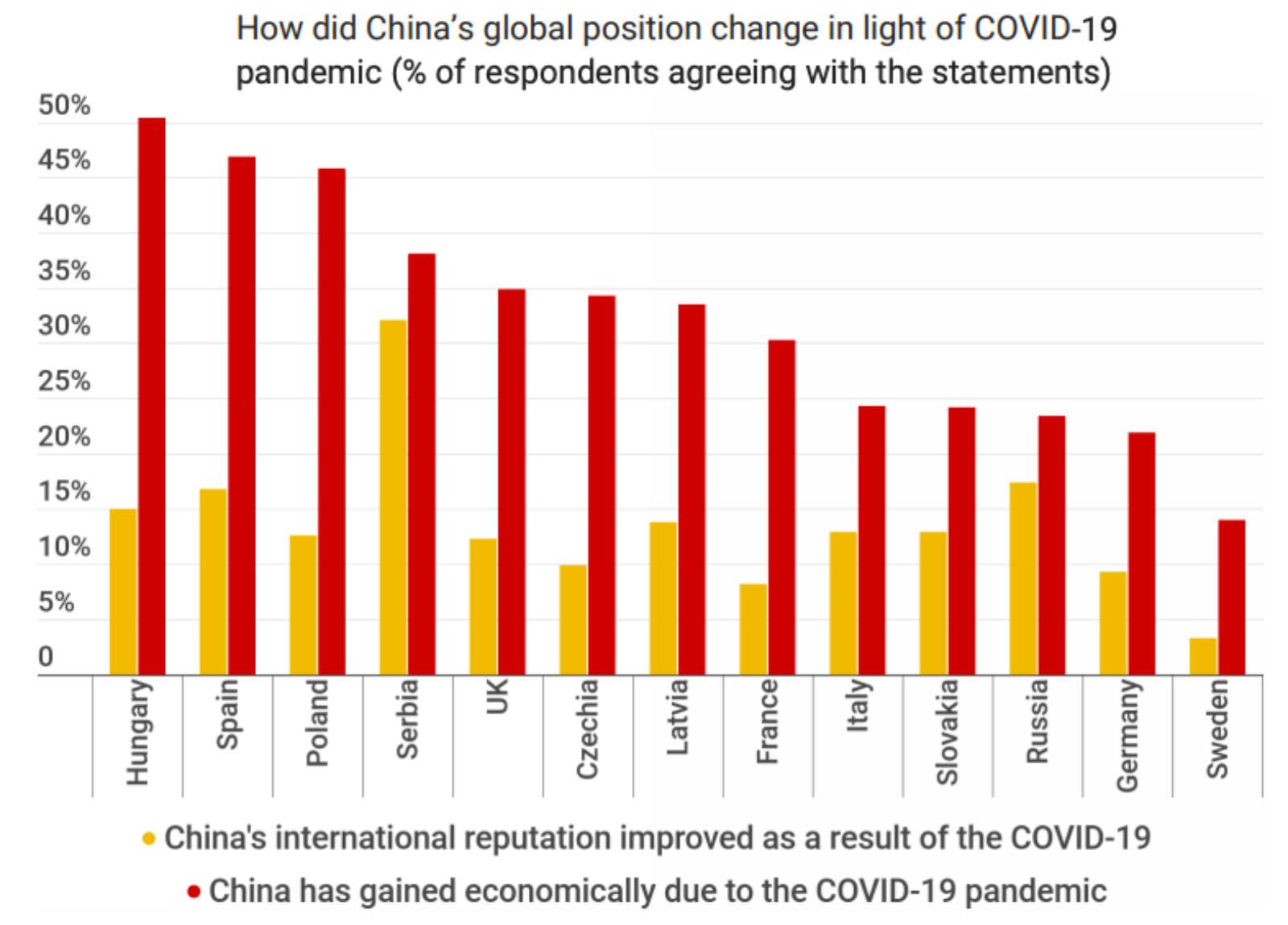 A significant number of Europeans believe that China gained economically from COVID-19. China recently announced that its economy grew by 4.9% in Q3 — becoming the first country to announce growth during COVID-19 — however experts are questioning the accuracy of this information.
Ten of the 13 countries surveyed had an overall negative view of China, according to a joint survey by CEIAS and Sinophone Borderlands. The majority of European countries reported negative views toward issues such as Chinese investments and China's impact on the global environment and democracy — trade being the only predominantly positive view. 
The pandemic brought a devastating shock to the system for global manufacturers, prompting business leaders to discuss how to build resilience. Some are even relocating away from China: Already, 33% of global supply chain leaders have moved manufacturing activities out of China or plan to do so by 2030 to adapt to the disruptions caused by the pandemic.