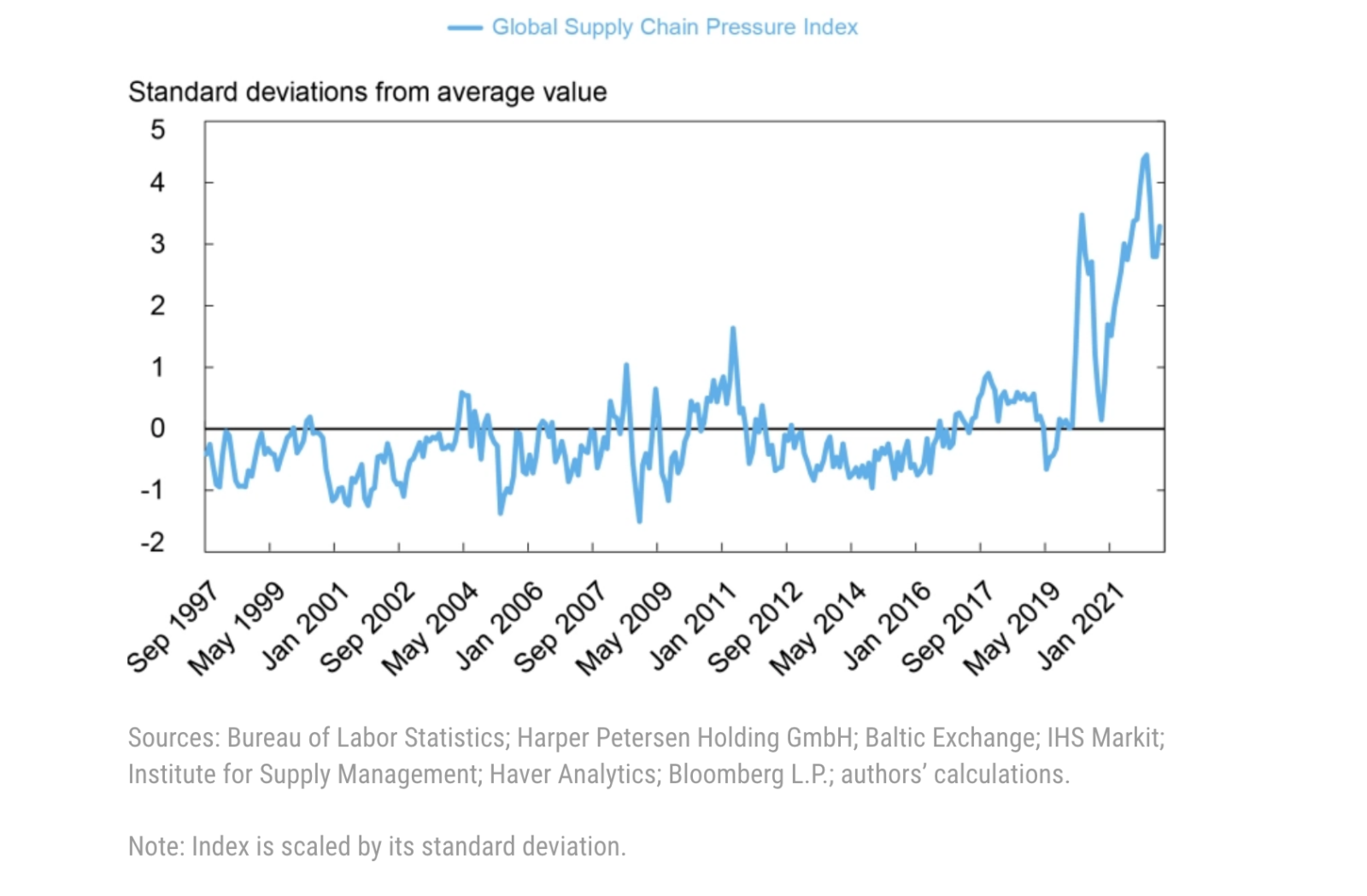 Global supply chain disruptions are growing worse as the crisis in Ukraine continues and a new wave of the Omicron variant sweeps China, according to the Federal Reserve Bank of New York's Global Supply Chain Pressure Index. In April 2022, supply chain pressures increased for the first time since December 2021.
China's zero-tolerance COVID-19 policy put the greatest pressure on supply chains in April, as lockdown measures in major cities cause shipping, air freight, and trucking delays and freight backlogs worldwide. European delivery times were also delayed, as Russia's attacks on Ukraine disrupt trade routes through both countries. Increasing airfreight costs from the U.S. to Asia, due in part to a surge in jet fuel prices, were also a factor.  
From December 2021 to March 2022, the NY Fed reported an overall easing of pressures on supply chains, though they remained at historically high levels. Last month's data and the likelihood of future geopolitical tensions are likely to increase supply chain pressures in the near term.