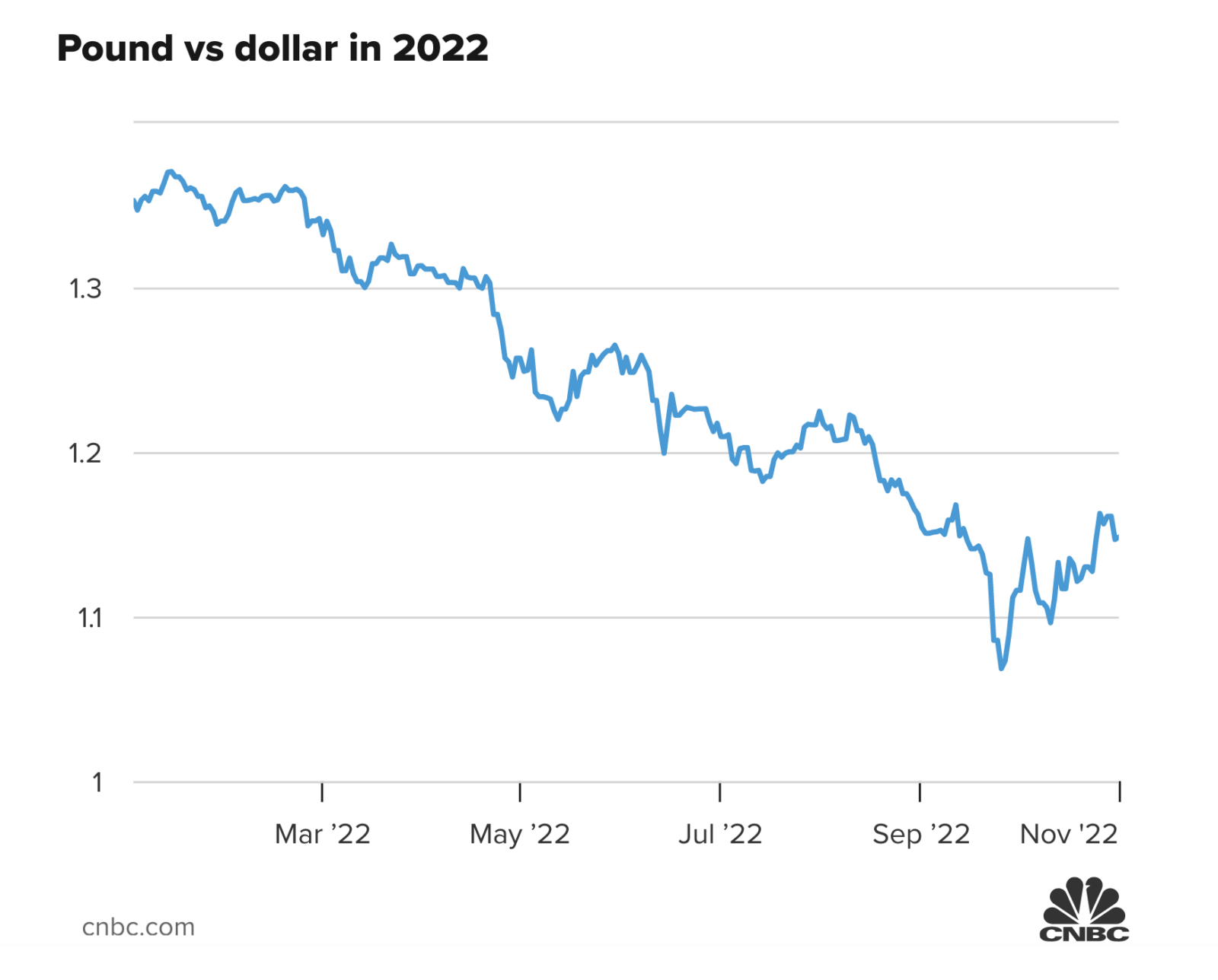 The British pound sank further against the U.S. dollar last week after the Bank of England said it expects the U.K. to fall into a two-year recession — in what would be the longest recession ever recorded. The BoE raised interest rates to 3% from 2.25%, its largest hike in over three decades, in an effort to fight inflation.
The pound has fallen steeply against the dollar over the past few months as financial markets reacted to the turmoil in British politics, including former Prime Minister Liz Truss' proposed economic policies. It reached a record low against the dollar in September, at $1.03. Inflation rose above 10% the same month, contributing to a growing cost-of-living crisis. The weakened pound is compounding the burden on British households by increasing the already high price of imported goods like food and gas. 
In addition to the pound, most major currencies have lost their value against the dollar this year — a result of the Federal Reserve's aggressive interest rate hikes. As the dollar's value rose nearly 20% in 2022, the Chinese yuan, euro, and Japanese yen all reached new lows. The pound and the euro rose this week against the dollar as the euro zone grew in the the third quarter and investors anticipated China easing its COVID-19 restrictions.