Economy
Is the UK Economy Heading for a Perfect Storm?
An interview with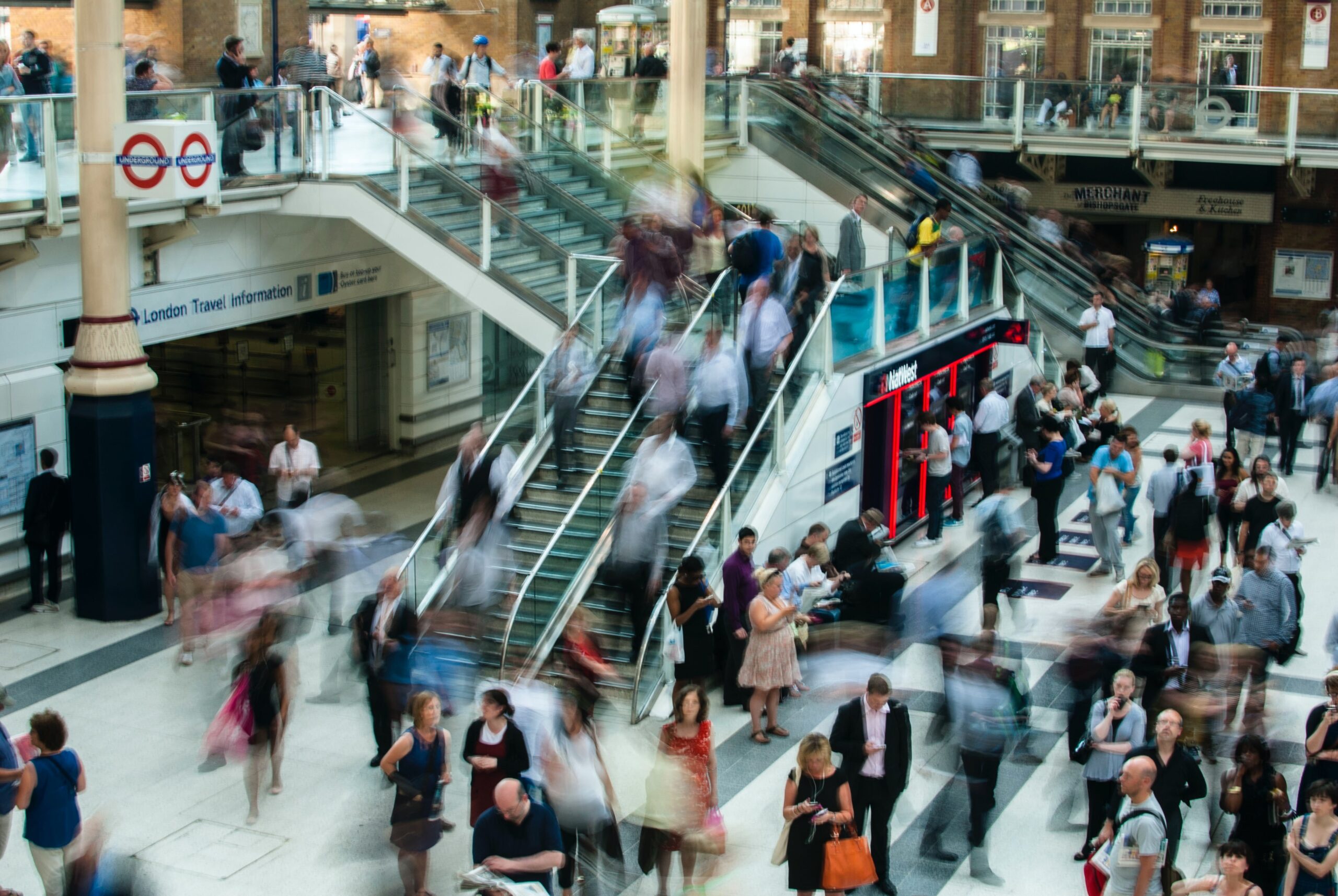 The U.K. is bracing for the biggest drop in its living standards since the 1950s, according to figures recently released by the Office for Budget Responsibility. There is debate as to whether this is primarily because of Brexit, COVID or the Ukraine conflict. But some economists are pointing to a longer term-failing of public policies.
BRINK spoke last spring to Alex Chapman, senior researcher at The New Economics Foundation, about the state of the U.K. economy, and we returned to find out how it is positioned now.
CHAPMAN: Well, I'd say it's in pretty poor shape. We've got spiraling inflation, much as many other countries have, and then we've got a complex set of factors driven by the pandemic, Brexit, and the legacy of a decade of austerity that has chipped away at the fundamentals of public service provision, as well as stagnant productivity.
We've got something like an additional 600,000 or so people expected to slip into poverty over the next few weeks. It's a serious situation, and I think the feeling here amongst most mainstream research organizations is that the actions that the chancellor took a few weeks ago in his spring statement were wholly inadequate to address the scale of this challenge. 
Not Keeping Up With Inflation
We're particularly concerned about the fact that benefits and social security payments won't be rising by anywhere near the rate of inflation, which is obviously an effective cut to people's incomes and specifically for the group of people who are most vulnerable to cost of living rises.
BRINK: Is it possible to separate out how much of this has been caused by Brexit versus other issues?
CHAPMAN: The truth is that the data is just not good enough quality at the moment to really be able to say. There's been all sorts of data collection problems throughout the pandemic, but we know that we have major supply chain issues, we know companies are reporting huge problems importing and exporting goods, and that is contributing to the cost of living crisis. 
We've also got labor shortages, particularly in areas of the economy such as agriculture. Brexit certainly isn't helping us at this moment in time.
Impact on UK's Net Zero Targets
BRINK: Where does all this leave Britain's net zero targets that were announced a year ago?
CHAPMAN: Government is making some moves on net zero, but they aren't enough. In the strategy to try to reach that 2050 net zero target, there is significant dependence on miracle technologies, which may or may not come along at some point in the future to dig us out of this mess, as opposed to investing in people through upskilling and investing in the behavior change to support communities to make environmentally conscious decisions.
As it is, real-terms pay is still lower today than it was more than 10 years ago. 
So the general feeling is that yes there is some progress, but it's not going fast enough and it's missing some of the opportunities that the target could deliver.
The idea that the net zero transition represents a cost is in itself a fallacy. Transitioning to net zero rapidly delivers a very significant savings against environmental collapse. In the vast majority of cases, that cost also is an investment in our innovation, our industrial capacity, and in particular, there's an opportunity to address some of the U.K.'s longstanding economic failings. Expenditure is ultimately an investment in the U.K. people, and it makes robust economic sense to be investing in a time of crisis to address those needs.
If we really see climate as an emergency, then it's well within the remit of the government to be able to spend to address that. We have a whole range of levers at our disposal here, whether that be the role of the central bank or through taxation. The power to spend is not a limiting factor here, neither is the power to borrow as our interest repayments remain historically low. 
Rebuilding the UK Workforce
A strong investment in a green economy can ultimately bring down the U.K.'s social security bill because we're looking to develop and produce high-quality jobs. And that's an area that we've been falling well short of in recent years, with our lack of investment in skills and cuts to further education particularly affecting the ability of left-behind areas to access the jobs that the green transition produces.
One of the trends, which is perhaps currently under-talked about and is a legacy of the pandemic, are very high rates of people dropping out of the active labor force. These are people who are not captured by unemployment figures because they are deemed to be consciously out of work. It is particularly the age group around 55 to 64, so the pre-retirement or the early retirement age group. 
There are hundreds of thousands of people in this category, and it's an indicator of the low quality of employment currently on offer in the U.K. If pay was good we'd be in a healthy place, where those people would be incentivized to still be in work. As it is, real-terms pay is still lower today than it was more than 10 years ago.