Society
Organized Labor Is Continuing to Make Inroads
An interview with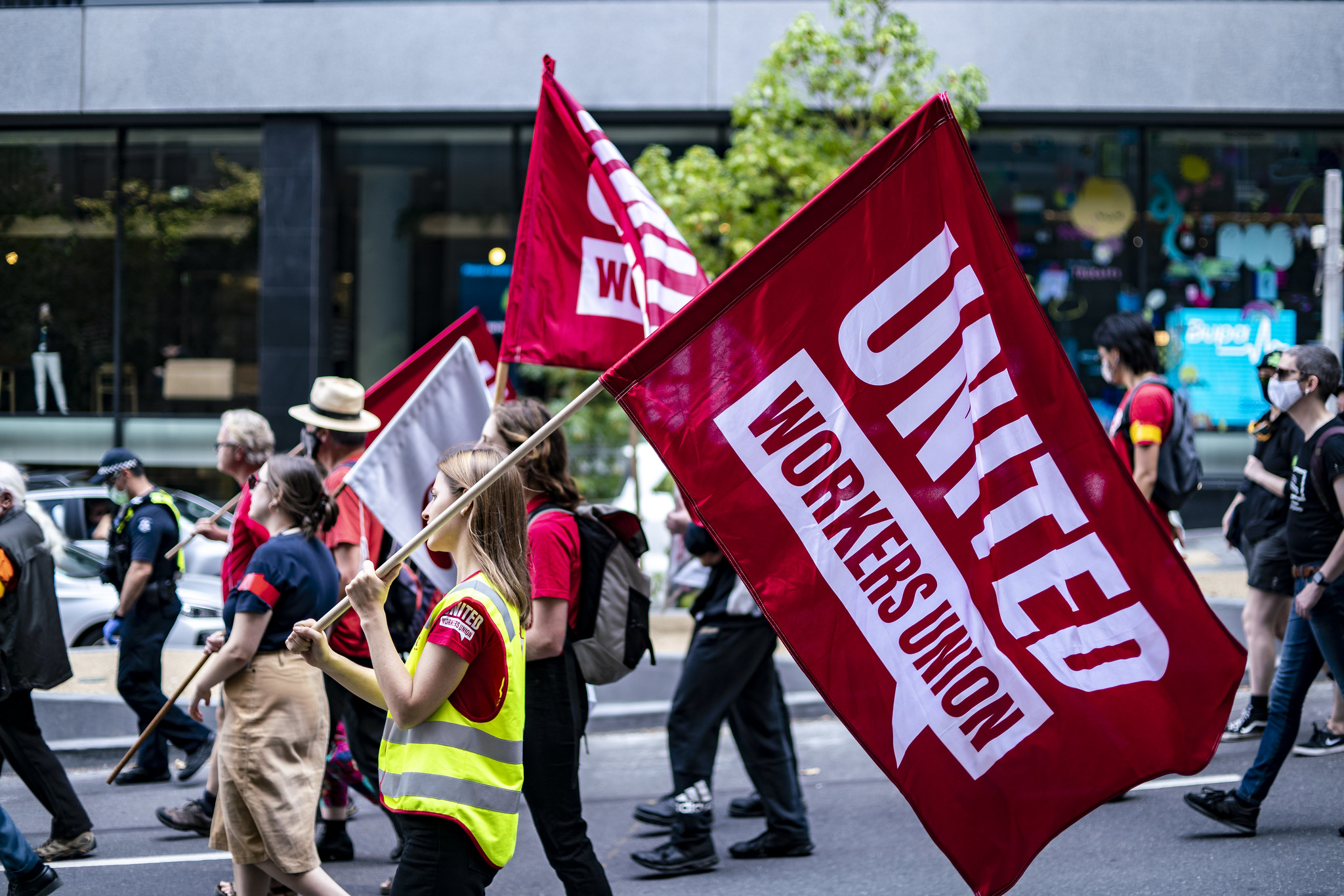 Last May, we asked Bob Bruno, an expert in labor relations, whether unions were making a comeback in the U.S. Since then, public support for unions has risen, organizers have won the right to form a union at one Amazon plant, and dozens of Starbucks outlets are considering forming unions.
Bob Bruno, professor of Labor and Employment Relations at the University of Illinois, thinks a labor revival is underway.
BRUNO: Yeah, I most certainly think there is a revival. There are multiple vantage points from which to see this. Firstly, there was an increase in worker strikes in the United States in the fall of 2021, and some of that has continued into 2022.
The numbers aren't, by historical comparisons, that high, but they do represent an increase from the previous couple of years. Then, add in other forms of worker resistance that aren't formally counted by the department of labor, as they don't meet the definition of a work stoppage, but are, in fact, forms of worker protest, such as one day walkouts or rallies, demonstrations, or forms of worker actions that take place outside of the context of a labor union. 
Strong Demand for Union Elections
Second is the amount of union organizing that's going on. Recently the National Labor Relations Board indicated a 57% increase in the number of petitions that were taken out by unions to petition for certified board elections so far this year. These are workers who feel like they've got majority support because you usually don't file a petition to go to an election unless you have two-thirds or more of the workers already indicating support for a union. That's a significant change. We'll see whether it gets repeated over time. 
Another dynamic is that you have these organizing campaigns that are showing some success. The union at the Staten Island Amazon facility recently successfully organized. That's a very, very large location and a large number of employees and the first Amazon facility.
The Market Leading Employers Are Being Impacted
Another way to assess whether there's some real labor growth occurring or potential for growth is to see whether the market-leaders and largest employers are being impacted by unionization campaigns. You set a pattern, you set a standard for working conditions. Amazon is the equivalent of what a General Motors or a Ford Motor Company, or a U.S. Steel would've been in a previous era.
What's happened in Amazon is typical of what happened when the labor movement really grew the fastest, when new independent unions were created.
And then, there is the organizing that is going on at Starbucks across the country, with now 200 or so stores that have petitioned. That is still relatively small when you got 9,000 stores, but the union is winning almost all of these ballots. And there's no reason to think that there won't be more stores that will petition to be organized.
Starbucks is going to fight tooth and nail to try to avoid it. But the labor movement needs to be able to organize the market leaders in the 21st century in the way that it was important to organize the largest, most productive, most profitable firms in the 30s, 40s, 50s, and 60s. For the first time in decades, it's showing that it has that potential.
What's happened in Amazon is typical of what happened when the labor movement really grew the fastest, when new independent unions were created. And that's what happened in the Staten Island facility. Workers United isn't wholly independent. They are an affiliate of the Service Employees International Union and getting great support from the union, but it's organizing in a way that targets Starbucks across the country.
Growing Support Among Millennials
BRINK: I asked you last year whether there were signs that millennials are becoming interested in labor movements. How would you answer that now?
BRUNO: Polling shows that they're very interested and very supportive. And I think the two examples of labor organizing that we just noted, Amazon and Starbucks, show the interest of millennials. Both facilities have a younger population and certainly a more diverse one.
There are certainly differences in the population, but the folks who headed the organizing committee at Amazon at the Amazon Labor Union and the workers who have been in the forefront of most of the organizing in Starbucks stores have been younger workers, many with college backgrounds who hold views about politics and society and culture that align pretty closely with what we know about millennials. 
And the last time I checked, union approval ratings are now close to 70%. And the strongest age group, I think, would fit within that millennial category.
BRINK: Last year, you mentioned an act, the Pro Act, that President Biden was seeking to get through Congress. Has that advanced at all?
BRUNO: No, because of the filibuster rule in the Senate, it is hard to see how the Pro Act will pass this year. And if the Democrats lose any seats in the midterm elections, then it would further reduce its chances. You can look at the president's work overall in moving the infrastructure bill, and the appointments to the National Labor Relations Board; these are all steps that have improved the lot of workers, but as for labor law reform like the Pro Act, they find themselves stymied at this point.