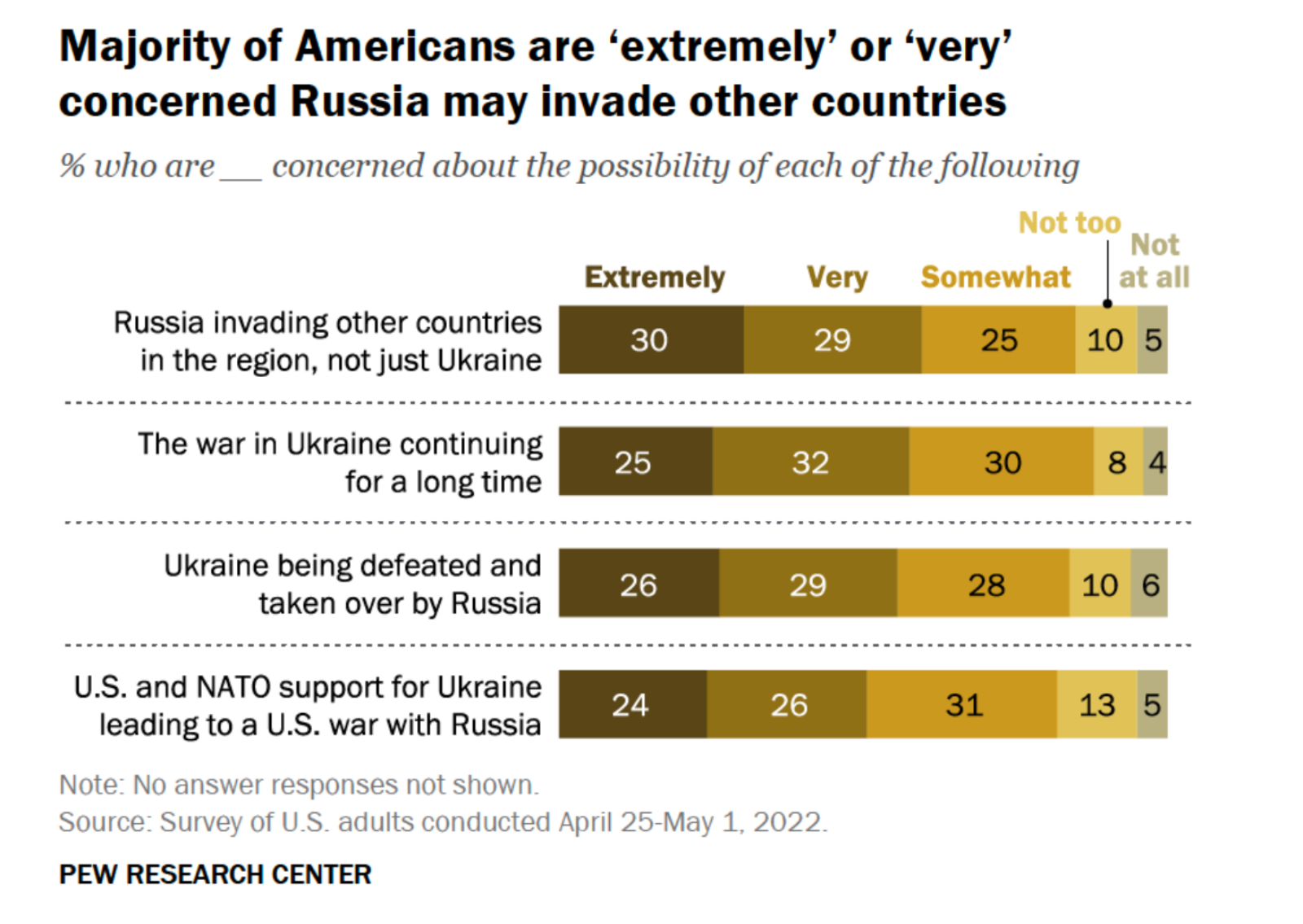 More than half of Americans (59%) are concerned that Russia will invade other countries besides Ukraine, according to a recent survey by the Pew Research Center. Going into its third month, the crisis in Ukraine has led to an exodus of millions of Ukrainian refugees, accusations of war crimes by Russian troops, and disruption of trade and supply chains.
Over half of Americans (57%) also believe that the conflict will continue for a long time, while 55% believe that Russia will defeat or take over Ukraine. Half of Americans (50%) say they are extremely or very concerned that U.S. or NATO involvement would lead to a war between the U.S. and Russia. 
In late April, President Biden proposed military and economic aid to Ukraine. Fewer Americans now say the U.S. isn't doing enough to support Ukraine than they did in March, with 31% saying the country isn't doing enough — down from 42%.