Environment
Renewable Energy Tops Citizens' Demands for New Infrastructure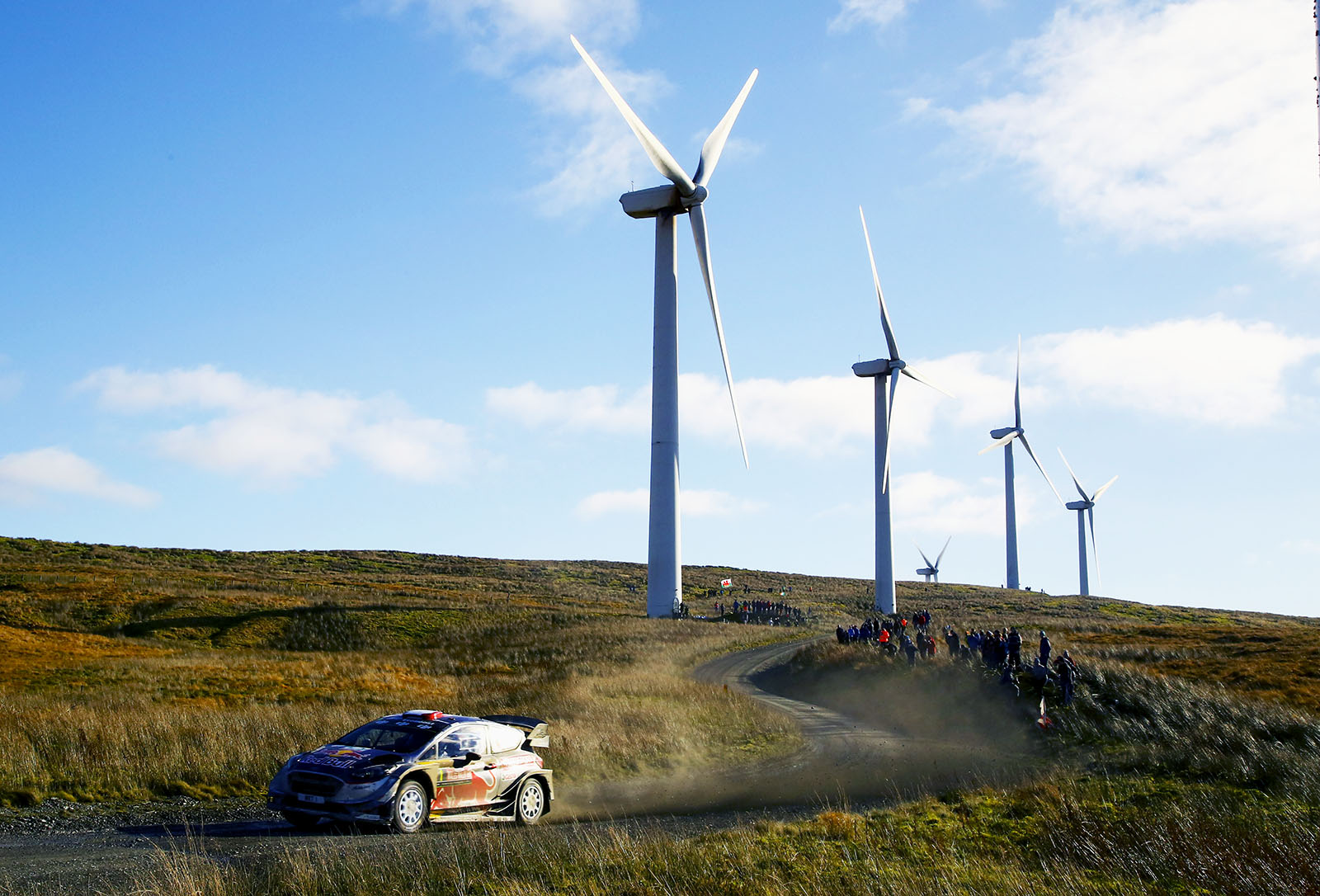 The need to address climate change emerges as the most pressing demand in a survey of public attitudes on infrastructure across 28 countries. Three-quarters of citizens see investment in infrastructure as vital to their countries' future economic growth, though 60% think their country is not doing enough to meet its infrastructure needs.
The Global Infrastructure Index survey was conducted by Ipsos, in partnership with the Global Infrastructure Investor Association (GIIA), and is the largest survey of its kind into public attitudes on infrastructure.
Encouragingly for international investors, around two-thirds of respondents are comfortable with private sector investment in infrastructure if it means the country gets what it needs, outnumbering those who are against foreign investors by more than three to one.
Out of the 14 infrastructure sectors surveyed, airports received the highest approval rating (67% rate them as very/fairly good), followed by digital (55%), water supply and sewerage (also 55%), and motorways (54%). Citizens were least positive about current infrastructure related to electric vehicle charging (24%), flood defenses (31%), solar energy (33%) and wind energy (34%).
Support for Private Investment
At a time when there is much public debate over the merits of privately owned and operated infrastructure, the index shows that satisfaction with current infrastructure tends to be higher where the private sector plays a prominent role, notably in airports and water. 
Furthermore, when asked to rank in importance seven factors to consider in the future, the issue of public or private ownership comes bottom, with addressing environmental impact followed by making the quality as good as possible the most important. This reinforces GIIA's view that the debate over public or private investment is a distraction from what people really care about in terms of improving existing and delivering new infrastructure.
Overall, Europe scored the worst rating of any region (29%) in terms of overall satisfaction, with Asia Pacific highest with 47%, closely followed by BRIC countries with 44% and the Middle East and Africa with 44%. North America scored 38%, Latin America 31% and the G-8 35%.
Climate Tops Citizens' Concerns
When asked to identify priorities for future investment, respondents across the globe said that more needs to be done in the areas of renewable energy, indicating a strong and increasing level of public support for government policies to address climate change. 
Investment in solar energy (42%) topped the list of global priorities ahead of wind energy at 34%. Other sectors identified by respondents as being priorities for future investment included both water supply (39%) and flood defenses (38%).
However, only a fifth globally (22%) believe there should be increased spending on infrastructure if it means funding through higher taxes or government borrowing. This compares to 53% who think public spending is already high and that taxes and government borrowing should not be increased any further to improve infrastructure. 
These results reinforce the critical importance of the need for an honest conversation between government and citizens on how infrastructure is paid for. Respondents also expressed a firm belief that technical experts, not politicians, are best placed to make decisions on new infrastructure (59% to 21%). 
The Nimby Factor Matters
For the first time, the index also looked at factors that influence support for new infrastructure. Globally, levels of support for new infrastructure are highest when projects improve the local economy (75%) and create jobs (74%). However, support wanes significantly when it involves building on greenfield sites (47%) or increasing traffic congestion (34%). 
"The index runs from 1 to 100 based on participants' positivity towards building new infrastructure, with the maximum value of 100 set at Serbia, which scored the highest (and Japan, at 1, the lowest). The index thus shows the relative 'nimbyism' between countries," according to the index report. 
G-8 countries were the least receptive to new infrastructure being built in their local area (defined as a 10-minute walk from where they live) with the U.S., Great Britain, Canada, Germany, France and Japan all toward the bottom of the rankings. This strongly points to a greater need for government and investors to ensure they are effectively communicating the benefits that new infrastructure can deliver in the face of greater skepticism from local communities.
Serbia, Poland and Peru come top of the Nimby Index as being the most consistently positive about building new infrastructure locally.
Ben Marshall, research director at Ipsos MORI, commented: "Our annual survey shows a relative improvement in global public's ratings of infrastructure, but also continues to underline people's strongly held conviction that governments need to do more.
"We're seeing growing salience of environmental considerations and also interest in investment in renewable energy. People are pragmatic — saying they are comfortable with foreign and private investment — but are also wary of tax rises and borrowing and, on balance, favor maintaining and repairing existing infrastructure over investing in new projects."