Economy
Rise of Ecommerce Creates New Risk Scenarios for Customs Agencies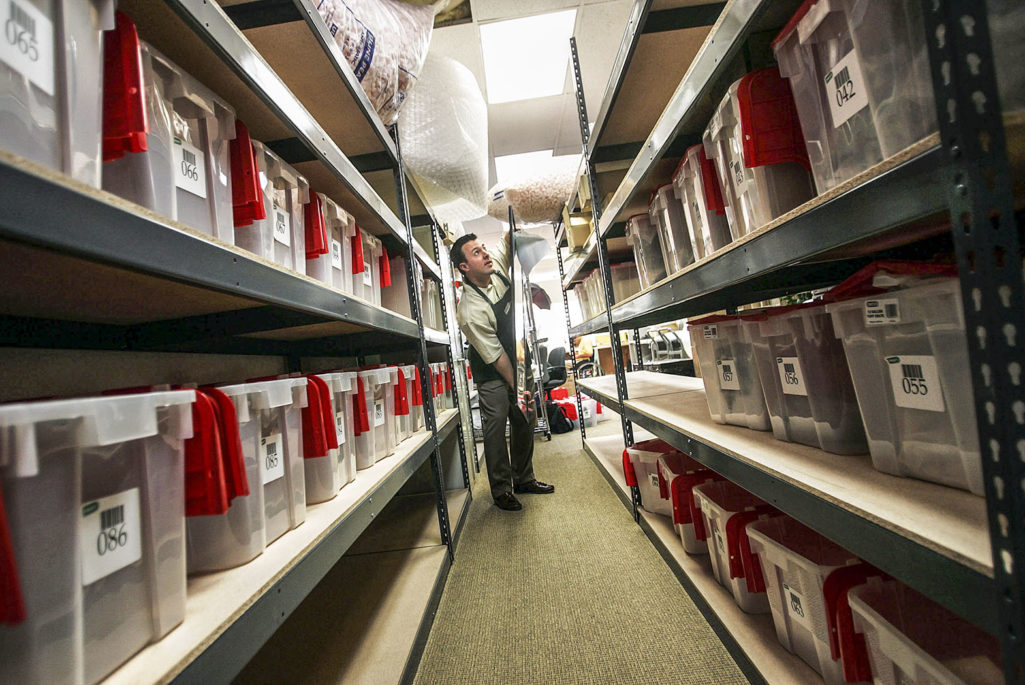 Across America, individuals and small businesses are increasingly buying and selling goods and services online. According to U.S. Census Bureau, the total online transactions in the U.S. grew from $3 trillion in 2006 to $5.4 trillion in 2012, to about a third of U.S. GDP. Increasingly, these transactions are cross-border: the United States is the world's most popular market for the world's ecommerce shoppers, and itself has 34 million online shoppers that buy from abroad.
Behind these trends are the previously marginal participants in trade—small businesses, entrepreneurs, and consumers that transact with foreign buyers and sellers online. Ecommerce drastically lowers the costs for these small buyers and sellers to be visible and transact with each other. It is no accident that 97 percent of U.S. sellers on eBay also export, multiples of the 1 percent of brick-and-mortar companies that export.
Yet the rise of ecommerce creates new risk scenarios and considerations for customs agencies—in particular, what security frameworks ought to look like in a world where millions of businesses and individuals around the world increasingly engage in billions of micro-transactions, often resulting in shipments of small parcels from small businesses to other small businesses or individual consumers.
On the one hand, the rise of small players in trade makes risk appear fragmented and amorphous—a scenario that might tempt customs agencies to saddle small businesses with additional paperwork and disclosure. On the other, given small businesses and individuals have limited capacities to meet complex trade regulations, there is a need for streamlined, low-cost trade compliance and customs procedures.
How can we overcome the tension between two desirables—securing our borders and facilitating small business trade—in an increasingly digital world?
So far, customs security regimes around the world have been tailored to the patterns of traditional trade: Large, regular trade volumes shipped by large and mid-size companies that are relatively easy for customs agencies to monitor for risk, and which are staffed to comply with trade rules. Customs regimes are not designed to measure risk or accommodate small enterprises and consumers, whose trade is more sporadic and trade compliance capacities limited. While the U.S. government and governments around the world have fashioned Trusted Trader and Authorized Economic Operator (AEO) programs to fast-track low-risk companies' trade, these programs' criteria are extremely challenging for small businesses to meet. In other words, today's customs security frameworks do not match up well with the emerging breed of traders.
Today's customs security frameworks do not match up well with the emerging breed of traders.
New Trade Framework Proposal
A recent policy paper from the Center for Strategic and International Studies outlines a plan to fill this gap. It recommends an 18-month pilot program "eTrade Track," a comprehensive initiative run by U.S. Customs and Border Protection (CBP) to secure and fuel small business and online trade. eTrade Track consists of five main components:
Big Data on online trade. Governments need greater transparency on online trade. This will allow better insight into the type and degree of potential security risks posed by the new entrants in trade. It also provides a means to detect anomalies and target the most suspicious shipments and companies, while allowing legitimate trade to move freely. Public-private partnership to work with the Big Data held by major online platforms such as eBay and Alibaba would open an opportunity for customs to use risk-targeting and predictive analytics in ecommerce. It can be tailored after the Air Cargo Advanced Screening program that CBP piloted a few years ago with major shippers such as FedEx, DHL and UPS.
Streamlined trade compliance. Small online sellers and buyers should be able to file trade compliance data quickly and at low cost to meet trade rules and build a paper trail and confidence with customs. Customs and other partners could set up a "Turbo Trade" compliance platform where exporters and importers would impute the relevant product's tariff code, value shipped, and source (or target) market, and subsequently access a custom trade compliance form of 5 to 6 fields tailored for their product and market. Companies that are consistent and compliant would over time become "Trusted eTraders" eligible to expedited entry.
eTrader feedback site. Many challenges in trade go undetected—they are encountered by entrepreneurs and businesses each day yet all too easily remain uncatalogued. The eTrade Track should offer a feedback akin to consumer complaint sites for companies and consumers to report problems and undue delays due to customs, and also describe positive experiences. CBP already has such a mechanism on its Info-site; this could now be leveraged for ecommerce.
Modern de minimis. De minimis and informal entry programs expedite the movement of low-value small parcels to through customs, but they are set too low. Raising de minimis from $200 to $800, as widely proposed across the trade community, and doubling informal entry to $5,000, would significantly reduce the time and paperwork for all parties—importers, express shippers, postal services—and free up CBP resources for identifying serious threats, from terrorism to counterfeit merchandise, illegal drugs, and food safety. A Peterson Institute study estimates that the net payoff of an increase in the de minimis threshold to $800 for 3.8 million shipments in the $200-$800 range handled by express shipment firms would be $17 million annually.
Multilateral collaboration. The eTrade Track inherently needs collaboration from U.S. trade partners to work. There are three possible venues, all with voluminous trade and deep, pre-existing cooperation on customs security measures: The Asia-Pacific Economic Cooperation, the NAFTA region, and the transatlantic market with U.S. and Europe, the world's largest ecommerce marketplace.
The eTrade Track is a low-cost pilot that would start providing customs with visibility into the changing landscape of American and world trade. It is a small investment in light of the gains that millions of American consumers and companies stand to gain from increased engagement in international trade.