Technology
Is the Optimism for Blockchain Development in Asia-Pacific Valid?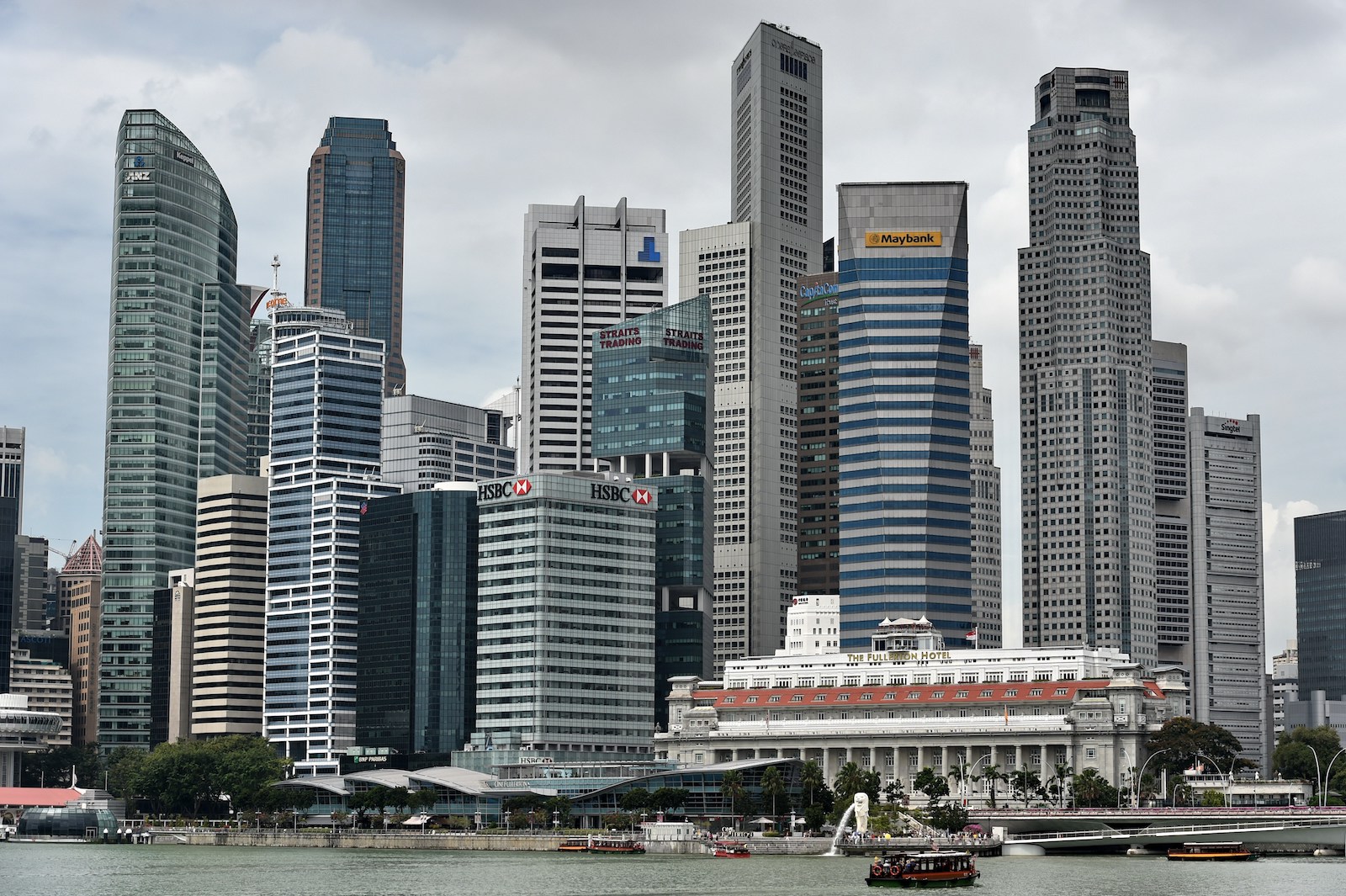 The applications of blockchain technology are becoming relevant to a growing number of industries. The proliferation of its applications and the implications for economies in Asia were the key messages at the recent CordaDay blockchain event in Singapore.
In a short span of time, blockchain applications have already been used in industries from financial services to trade finance, health care, insurance and supply chain management, David Rutter, chief executive officer and founder of R3, an enterprise software firm, said.
More so than in other Asian economies, regulators in Singapore—including the central bank—have been proactive in supporting the greater adoption of blockchain to address pain points in different sectors.
Common Misconceptions
Speaking at the event, Ravi Menon, managing director of the Monetary Authority of Singapore (MAS), said there are several misconceptions surrounding blockchain. The first is that blockchain is only about cryptocurrencies and crypto-tokens, when in fact, blockchain is also about establishing consensus in a decentralized system, where everyone in a particular network can see and verify data.
The second is that blockchain is inadequate for enterprise use—that it is slow, inefficient and doesn't scale fast enough. While Mr. Menon acknowledged that first-generation blockchain suffered from these drawbacks, he said this is changing with new generation blockchain networks that are quicker and more efficient.
The third misconception is that blockchain is a solution looking for a problem. There may not be any large-scale industries using blockchain yet, despite the many proofs-of-concept, but it can take years for the benefits of technologies to come to fruition. According to Mr. Menon, it is important to note that blockchain is almost always use-case driven.
Finally, the last misconception, according to Mr. Menon, comes from the other end of the spectrum—the belief that blockchain is the solution for all problems. The share prices of companies have known to spike after they are renamed to include the word "blockchain." "I do think some of the hype around blockchain has resulted in somewhat indiscriminate funding," Mr. Menon said, adding that the capability of the technology should not be equated with suitability.
The Singapore Case
Singapore has undertaken several initiatives to back the use of blockchain technology for clearing and settlement of payments and securities. In 2016, the MAS set up Project Ubin to this end. It was an initiative set up by R3 in partnership with regulators, central banks and government entities to discuss completely reimagining interbank real-time gross settlement systems using blockchain and the impact that central bank digital currencies would have on money supply and monetary policy.
So far, the project has been successful in achieving a decentralized setting while preserving central primacy. The third phase of the project demonstrated that tokenized assets and securities on different blockchain networks could be simultaneously exchanged without risk and that this could be applied to any tokenized assets, even beyond the financial industry. Project Ubin is now in phase four, where the objective is to facilitate cross-border payments. Cross-border payments currently rely on archaic systems, according to Mr. Menon, resulting in major pain points such as reconciliation, liquidity risk and counterparty risk. The MAS is currently testing the idea with a couple of institutions in other parts of the world. The grand vision, according to Mr. Menon, is a blockchain-based system that allows 24-hour cross-border payments in minimal time.
There is optimism for the benefits that blockchain can bring to the APAC region's economies, but the industry has a role to play in ensuring the optimism is valid.
Singapore is a promising area for blockchain applicability also because of its reliance on trade. There are several parties involved in trade—including banks, freighters and traders, and customs and port authorities. This creates a highly fragmented network that results in a slow and inefficient process, one that blockchain could streamline considerably. Blockchain could help automate the manual processes of trade documentation, which would help reduce the risk of duplication and fraud and increase operational efficiency. Separately, financial institutions could make better credit assessments if they had more information on the parties involved; and companies could secure working capital at better rates.
The real benefits of blockchain will be reaped only when there is consolidation across industry sectors and countries and when all stakeholders drive adoption. Singapore is driving initiatives focused on the digitization of paperwork using blockchain to improve the flow of trusted data. This impacts trade and logistics as well as financial services firms in terms of trade finance. Separately, the MAS and the Hong Kong Monetary Authority are rolling out the Global Trade Connectivity Network (GTCN) this year. The GTCN is cross-border infrastructure that seeks to digitize and facilitate trade and trade finance between the two cities for now, with the objective of expanding its geographic scope. 
Only a Start
While there is considerable optimism for the potential benefits that blockchain technology can bring to the region's economies, the industry has a role to play in ensuring the optimism is valid. Event participants urged blockchain players to pick up viable use cases of the technology that brought about either deep economic or social impact.
Todd McDonald, co-founder and head of product and marketing for R3, exercised caution, drawing upon the network effect as critical to blockchain's success in a live business environment.
Additionally, Mr. McDonald said: "Large institutions should avoid the risk of solo ventures and engage with the industry, pooling knowledge and investment to gain both an understanding of this technology and see the benefits of working with their peers."
Jonathon Allaway, chief technology officer at Temasek, a Singaporean sovereign wealth fund and major investor across industries and sectors, including blockchain, talked about the need for industry participants to overcome challenges. According to Mr. Allaway, it is important to make the most of the opportunities that blockchain presents in sectors such as banking, insurance and health care. Chief among these opportunities are technical standards, which stem from a lack of industry standards, diverse underlying architectures and concerns over tech performance and security; regulatory challenges, given the uncertainty around regulatory frameworks in many Asian markets; and market challenges, where it is often difficult to get things up and running in Asia.
All of that notwithstanding, Mr. Allaway also said that he believes Asia is the best place in the world to be at this time because of the sheer size of the market and its continued growth. "I say that because of the strong economic growth rates, and I say that because the consumers of digital products are more tech savvy than elsewhere. That is forcing leaders in the large banks and insurance companies to be much bolder to transform their companies. So, this is a great place to be."
To conclude the event, Mr. Rutter said that R3 "sees the APAC region as one of the most important areas of future growth and development for blockchain adoption" and that "some of the fastest and most advanced use-cases for blockchain are happening in the region."
*These are takeaways from CordaDay, an event organized by R3 in Singapore in March.