Economy
Tariffs Are Roiling the Markets. Don't Let Them Disrupt Your Business.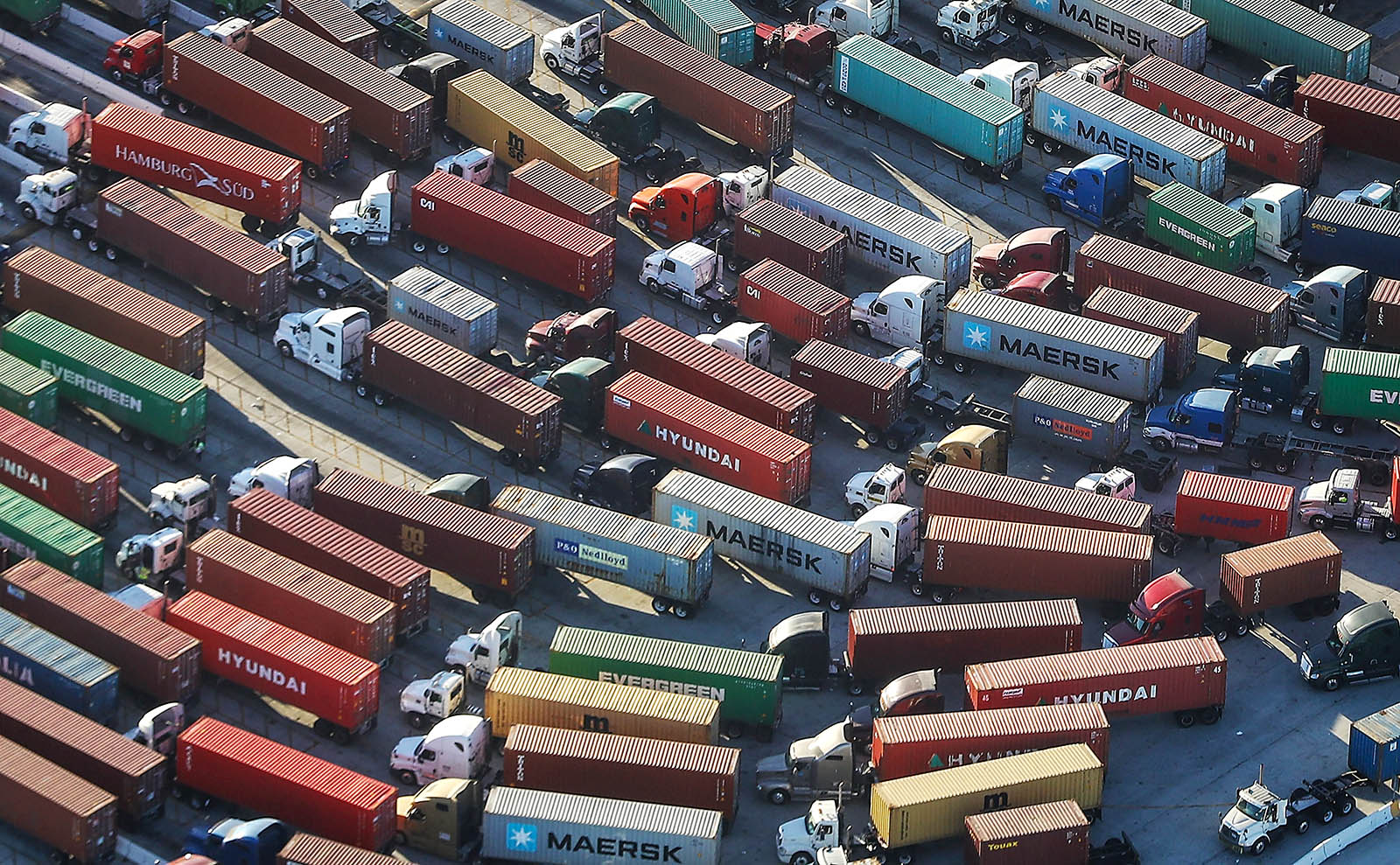 The United States' relations with its three biggest trading partners—China, Mexico, and Canada—have been in upheaval for the past year, with new bilateral trade agreements being negotiated and tariffs imposed by the U.S. The uncertainty has caused consternation for companies around the world, including those in the U.S.
Tariffs distort markets no matter which end a company is on—either raising prices for consumers or increasing the cost of raw materials or finished products. There is almost always retaliation. Another deadline loomed this week on March 1, when China was supposed to agree to a new trade deal or face higher U.S. tariffs on about $200 billion worth of Chinese exports to the U.S. of up to 25 percent. Although President Trump has delayed the deadline, the two sides still do not appear close to a resolution.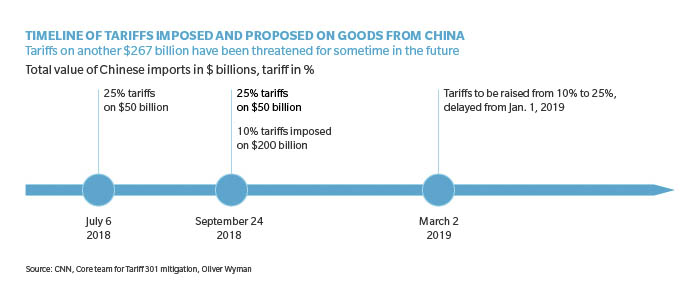 How Should Companies Respond?
Are there ways of reducing the potential negative impact of these trade taxes?
First, companies need to assess their exposure.
For most companies, the exposure is most likely to be in the form of supply-chain vulnerability if a company sources parts or raw materials from China or another tariff target. Then, a decision must be made on whether the company is in a competitive position to pass the tariff on to customers. No doubt customers will understand why they must pay higher prices, but if your competition decides not to pass it along, they may not forgive you.
To prepare for tariffs, companies should calculate their maximum exposure—the impact of absorbing the entire increase on the cost of goods sold. Simultaneously, companies should evaluate the extent to which tariffs will affect their biggest rivals—and whether they face similar vulnerabilities in their supply chains. Specifically, calculate the percentage of your competitor's products that are sourced from China and their relative exposure to the tariffs.
Once those assessments are made, there are four strategies companies can pursue to limit the impact of tariffs on the cost of goods sold:
Seek an exemption

. Investigate potential tariff exemptions under Section 301 of the U.S. Trade Act of 1974

. An exemption can limit the scope of products on which tariffs can be imposed,

depending on parts-sourcing and the type of fabrication.

Identify alternative suppliers in other geographies.

Consider suppliers, manufacturers, and fabricators based in countries other than China. Once the dust settles from the trade skirmishes, many predict that Southeast Asia will end up being the prime beneficiary of the U.S.-China trade dispute.

Assemble or "transform" materials in another region.

Avoid tariffs by shipping materials from China to a third country that does not face U.S. tariffs. There, the raw materials or parts must be substantially transformed and shipped to the U.S. as a totally different finished product. European and Japanese automakers have used this strategy to offset volatility in exchange rates, as well as to avoid import tariffs.

Share or shift the financial impact of tariffs.

Where possible, shift the cost burden to suppliers, or at least split it with them. This requires understanding which suppliers have the financial wherewithal to absorb the hit to their bottom line. Specifically, it requires understanding your relative power within the buying relationship. The willingness of suppliers to share the pain will be dependent upon whether you have alternative sources of the raw materials or parts, whether they are a comparable substitute, how easy it would be for your company to switch, and what your relative margins and perceived balance-sheet strengths are versus those of your suppliers.
Price Increases
If there is no way to avoid passing the tariff cost along to customers, prepare for a potential drop in demand. Understanding price elasticity enables you to estimate how a change in price is likely to play out on your top line. It's important to make an assessment of the relative price elasticity of various products your company sells.
While tariffs may apply more broadly to your entire product line, there is no reason prices must increase across the board. Picking products where customers have limited or no alternatives may protect you from a substantial hit to sales volume.
War-Gaming
Most situations will involve competitors, and companies will try to anticipate their rivals' next move after a tariff is imposed. Conducting a "war-gaming" workshop—a role-playing exercise to predict a competitor's potential actions and reactions—can help an organization get inside the minds of its competitors and deliver a concrete and actionable response plan. When there is a key change in the market that is expected to impact current business, war-gaming helps to create the necessary sense of urgency to change strategy.
Companies can also analyze whether they can use the tariff to their advantage. When a company has less exposure to tariffs than its competitor, it can respond by reducing prices, a move that makes its product more attractive to customers and puts additional pressure on rivals facing extra costs from tariffs.
How and when the current trade disputes will be resolved remains to be seen—and companies may have to live with the reality that uncertainty will be the new normal for the foreseeable future.
There are downsides with consumers, policymakers and the media if companies are too quick to raise prices or recast supply-chain relationships. Companies need to consider not only the immediate "dollars and cents" impacts of strategies, but also how their moves may be perceived by the markets and broader community.