Economy
The Ukraine Conflict Is Hitting Brazil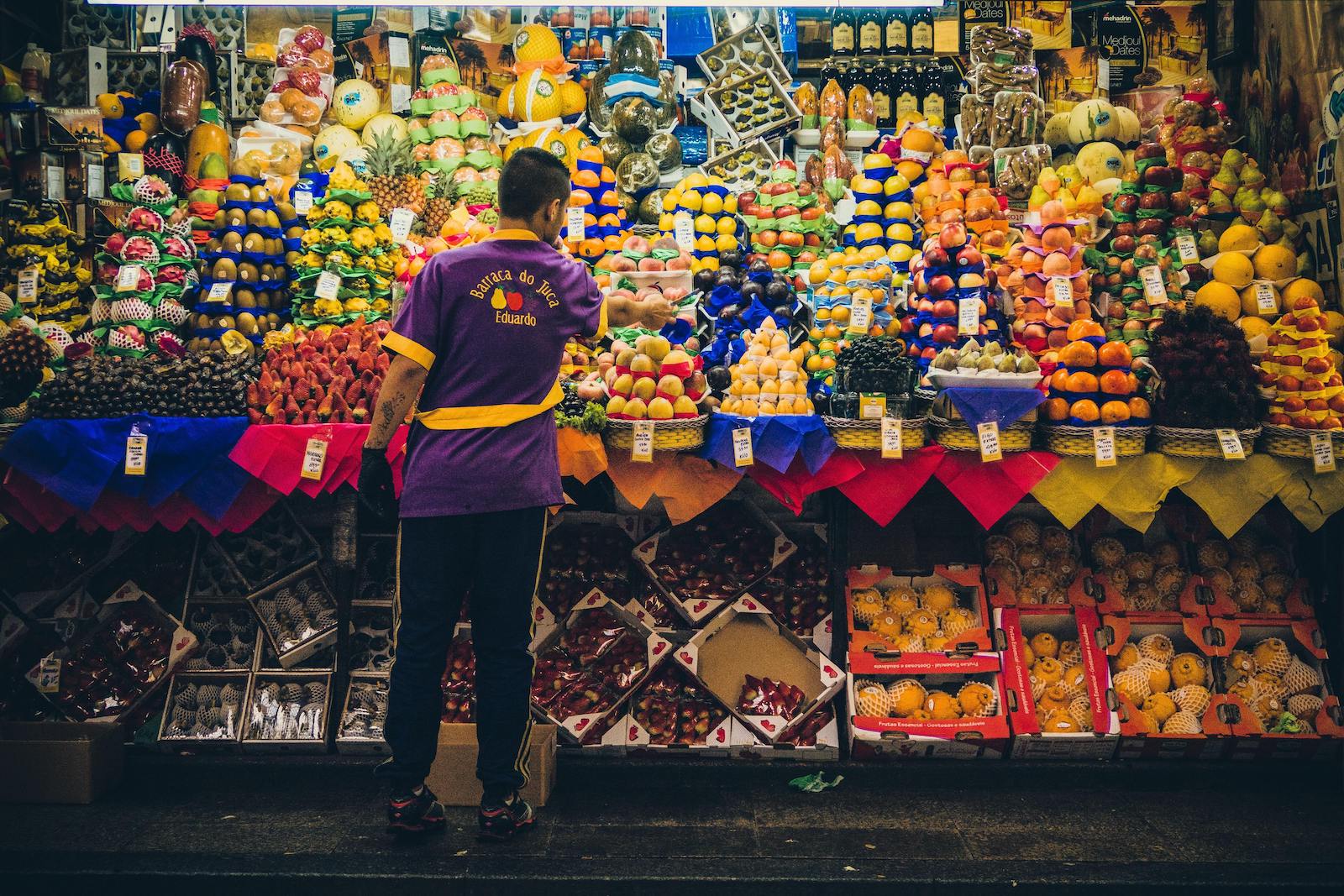 Large parts of the world were already facing food insecurity as a result of the changing climate and supply chain issues from COVID-19. Years of heightened climate change alone have cut global crop production by about 20%. Now, the Russian-Ukrainian conflict has added to this to create a food crisis of potentially seismic proportions.  
The lack of food will inevitably create social, political and economic shocks. Human Rights Watch has warned that many countries will see disruptions in their imports of wheat, but also fertilizer, vegetable oils, and other key commodities. Added to the rising cost of fuel to transport the food, global hunger may increase to up to 20%, according to the World Food Program.
This week, the Altamar podcast team of Peter Schechter and Muni Jensen explores these themes with Jack Nicas, Brazil bureau chief for The New York Times, who unexpectedly became the paper's global food chain expert as he was researching a story about fertilizer shortages in Brazil. 
Ukraine Is a Breadbasket for Much of the World
The conflict in Ukraine will inevitably be devastating for food production around the world, the extent of which we are not yet aware. They asked, can you give us a sense of how important Ukraine and Russia are to the world's supply of food? Nicas responded, "They are essential. They are the bread baskets, particularly for Europe, North Africa and the Middle East. Together, Ukraine and Russia account for about a third of the world's wheat exports. But they also produce about 17% of the corn exports, about a third of the barley exports, and they make three-quarters of all the sunflower seed oil." 
Russia's products are now limited by sanctions and export restrictions. Ukraine has seen farms turned into battlefields, and exports are suffering. Citing Josef Schmidhuber, an economist at the Food and Agriculture Organization (FAO), Nicas commented, "the latest signs are that, actually, the current harvests in Ukraine are strong. [The problem is] figuring out how to get the wheat out, harvest it, put fertilizer on the new crops." 
The first problem is storage. Nicas explained, "the grain elevators that are storing the wheat are full because they haven't been able to export it. Now they don't know where to put new wheat." 
He mentioned some of the major concerns for exporting agricultural products: "There are weight limitations on the rail lines that are in Ukraine. The ports are blocked by Russia. Shippers don't want to go into the Black Sea because there are warships there. Then there's a real shortage of diesel fuel, which powers the tractors to harvest wheat because a lot of the diesel is routed to tanks. 
Fertilizer Shortages Create Problems for the Future
Nicas was particularly concerned about the production and storage of fertilizer. Fertilizer is in short supply and has become more expensive because of rising prices. 
[We could] bring back a barter system, where places like Brazil would trade soybeans for Russian fertilizer. … The Russians can eat, Brazil can get their fertilizer and you're not paying with dollars that can then be rerouted to the war.
Nicas explained, "Energy prices are way up because Russia is a huge oil and natural gas producer. You use natural gas to produce many of the most important fertilizers. That has caused many European producers of fertilizer to halt production or severely limit their production because it's just not profitable for them anymore." 
Fertilizer prices are soaring, limiting farmers' ability to access the remaining supply. He added that "if farmers can't get or afford the fertilizer, they're not going to be applying it to their crops. That means, in the next round of crops, the yields will be lower. We will have less food to make up for the shortages that we're already dealing with." The neediest farmers will be the last to access any available fertilizer, compounding existing food insecurity. 
For Nicas, this began in Brazil. 
"Brazil is highly dependent on Russia for a specific type of fertilizer called potash. This is a crucial fertilizer, especially for soybeans. Brazil is the world's largest producer of soybeans. Soybeans are extremely important to feed the world's animals, for the world's livestock." 
"Potash largely comes from three countries — Canada, Russia and Belarus. Belarus is Russia's closest ally and is also facing its own sanctions related to some of the actions by the president there. So, the potash in Belarus has been blocked."
So how are the Brazilian farmers accessing fertilizer? Nicas explained, "Brazilian buyers have found workarounds on the financial sanctions. They have basically found one Russian bank, Gazprombank, which is handling energy transactions, to be able to handle payments for Russian fertilizer. And they've been able to find shippers to also bring it from Russia to Brazil." Good news for Brazil's soybean crop. Bad news for the effectiveness of international sanctions. 
Could It Trigger Political Chaos?
Altamar's Peter Schechter asked, "You talked about how the Arab Spring 10 years ago was in part triggered by high food prices — do you fear some of these political implications in the developing world, particularly where people are so sensitive to higher food prices?" 
Nicas responded, "I think that that is a big concern. Historically for decades, particularly in North Africa and the Middle East, there has been a very clear link between higher food prices and social unrest. Already in Tunisia and Egypt, we're seeing signs of unrest because of the cost of food. 
Nicas brought up an additional concern about heavily subsidized food products. He said, "As food prices have soared, it has created real solvency issues for some of these governments. And there's a real question about whether entire economies are going to be sunk by these soaring food prices."
Can anything be done? Nicas acknowledged the complicated nature of the problem. However, he suggested a proposal by the FAO economist Josef Schmidhuber. He said, we could "try to bring back a barter system, where places like Brazil would trade soybeans for Russian fertilizer. … The Russians can eat, Brazil can get their fertilizer and you're not paying with dollars that can then be rerouted to the war."