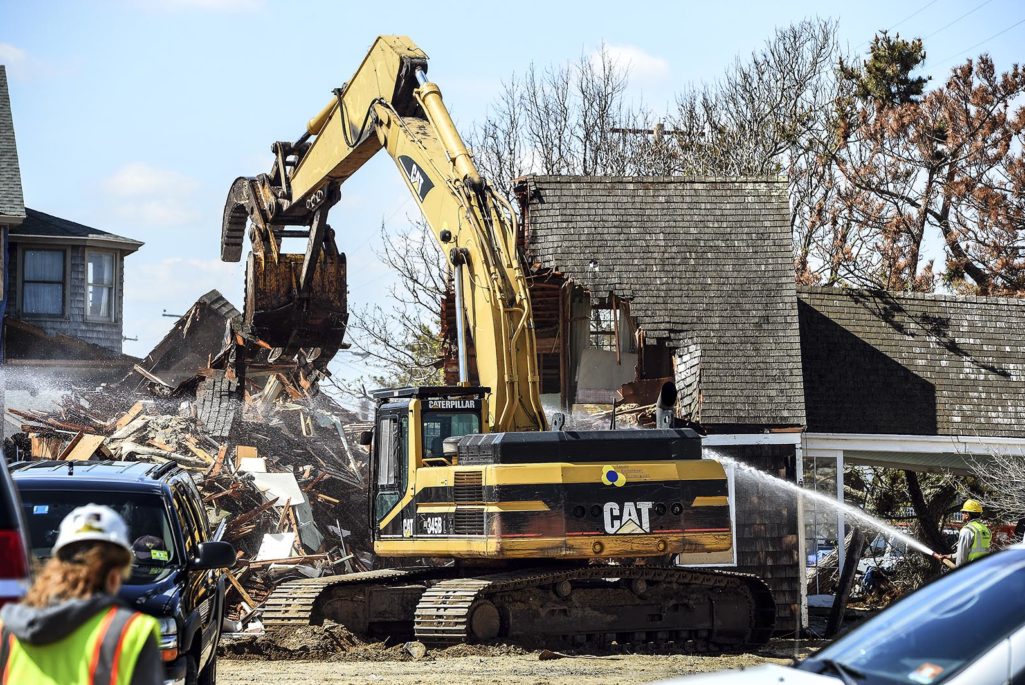 Manufacturers have plenty to contend with by way of core business risks such as technological change, rising costs, product failure, and demand uncertainty. But it is also vital that they show vigilance and agility in the face of "global risks" that have the potential to disrupt performance and market positioning. Companies that fail to build resilience and anticipate opportunities may find themselves vulnerable to sudden shocks and slow-moving catastrophes.
Global risks present complex uncertainties that reach far across countries, business sectors, and communities. Interconnections between globalization, technological advances, climate change, demographic shifts, and movements in national economic power are making these risks ever more important for manufacturers—irrespective of their geographic footprint. With a ten-year outlook, the World Economic Forum's Global Risks 2014 report is mindful of the economic risks that are the ongoing fallout from the financial crisis—fiscal weaknesses, unemployment, and the residual threat of a collapse of a major financial mechanism or institution. But the report expresses equal concern about environmental, societal, geopolitical, and technological challenges that will inform the business environment of the future.
Threats on Many Fronts
In the past five years, the global economic cost of large natural catastrophes and man-made disasters has amounted to approximately $1 trillion in total. While much of the damage is local, impacts can often be felt much further afield. It is well known that the tsunami of 2011 in Japan led to the suspension of operations in automotive plants and other industrial facilities on the other side of the globe, not just locally. Furthermore, hard disk drive prices almost doubled globally and consumer electronics output fell.
But gradual environmental change and policy responses can also present challenges. Water shortages, for example, can cause commodity price spikes, disrupt production, or impede logistics. Due to lower water levels in the Great Lakes between the U.S. and Canada, cargo ships carried eight percent less freight in 2013 than in 1997, raising transport costs. Increased government efforts in Europe to reduce the carbon footprint of their economies are affecting the long-term competitiveness of energy-intensive manufactures, especially petrochemicals, as green taxes and risking power prices take their toll.
But threats exist on many different fronts, with societal and political tensions coming to the fore over the past 18 months. Growing popular unrest in emerging markets that are struggling with major economic, political, and social reforms is giving rise to workforce disturbances. Food and automotive manufacturers were obliged to halt production in Egypt in 2013, while persistent protests in Brazil, Turkey, and South African have required high levels of corporate preparedness. Stubbornly high youth unemployment (nearly 18 percent in advanced economies, 30 percent in the Middle East) may constrain the future talent pool needed to fill increasingly skilled manufacturing jobs.
Geopolitical strains are generating significant new uncertainties. On the one hand, states prioritizing national or populist concerns are jeopardizing the completion of several international trade agreements that promise to reduce tariffs and enhance regulatory coherence. On the other, tension between the leading East Asian economies, the deterioration of relations between Russia and the West, and the resurgence of conflict in Iraq all present significant challenges for manufacturers with local exposures. Although financial markets have not yet been too unnerved by the course of events, escalations could rapidly threaten operational safety, business performance, and strategic positioning. Indeed, stronger sanctions against Russia are affecting not only suppliers of defense technology and oilfield equipment, but also manufacturers in unrestricted sectors. And Russia's goal to be less reliant on high-end foreign suppliers in certain sectors by fostering domestic capabilities could have a longer-term impact.
Finally, manufacturers' growing reliance on Internet-based functionality, allied with the increasing sophistication of cyber-attacks, has created new vulnerabilities for industrial control systems, intellectual property, and confidential company data. It is notably hard, for example, to deploy patches and updates in the field of production IT, and requirements to safeguard production systems will increase significantly in the future, since nearly all such systems are expected to be connected via remote services over the coming decade. These and other factors make it harder for manufacturers to guard their intellectual property and protect their supply chain availability. From aviation to life sciences to high-tech, successful attacks could lead to process corruption, a failure to fulfill orders, the loss of competitive edge, and huge reputational damage.
The Need for Vigilance and Agility
Against this backdrop, manufacturers of all types need to reconsider their resilience. Some global risks already feature in the risk registers of large companies. But often, the understanding of corporate vulnerability, and the magnitude of the exposure over different time horizons, is not well captured.
Asking "what if?" questions and exploring both drivers and consequences through stress tests and scenarios is critical to developing appropriate mitigation that is aligned with corporate tolerances. It is equally important to understand how core suppliers are addressing these risks.
Identifying and reporting on leading indicators or weak signals is critical for galvanizing senior management and board-level attention, and stimulating timely action. In areas such as security, there is scope for non-competitive collaboration on intelligence between companies, and with governments—good models exist with respect to critical infrastructure. Developing political capital at all levels is also essential for deepening corporate understanding of national policy decision drivers and the likelihood of unwelcome surprises.
When faced by sudden shocks, companies must be able to move smoothly into crisis management mode to protect themselves against direct losses and reputational damage. Simulations and other exercises provide a safe environment for testing not only the strength of corporate protocols, but also the quality of leadership decision-making as complex events unfold.
For some global risks, of course, there is also an upside. Whether this takes the form of supplier diversification, reduced water consumption in operations, or youth apprenticeship schemes, manufacturers that are strategically and operationally prepared for upcoming challenges will enjoy a competitive advantage. Moreover, the pressure on global leaders to address and resolve these issues can spur manufacturing innovations that range from medical devices to energy-efficient solutions, which will help boost the resilience of other economic sectors to these wide-ranging threats.
CHECKLIST—KEY ACTIONS FOR COMPANIES
Ensure business unit and corporate risk registers include specific event risks and trends to which the company is exposed
Analyze how those risks might affect investments, operations, and earnings, acknowledging correlated risks
Stress test planning assumptions against key downside events and scenarios, and implement mitigations where outcomes exceed tolerances
Monitor shifts in the global risk landscape and build into senior-level risk reports where appropriate
Test and refresh crisis management and business continuity plans to accommodate possible global risk eventualities
Strengthen cross-industry and government interactions to enhance the power of collective action
Assess how changes in the global risk environment might provide opportunities for new products, services, and markets
This piece appears in Oliver Wyman's 2014 Perspectives on Manufacturing Industries.
(Editor's Note: Marsh McLennan is a strategic partner of the World Economic Forum Global Risks report and the OECD's High-Level Risk Forum.)