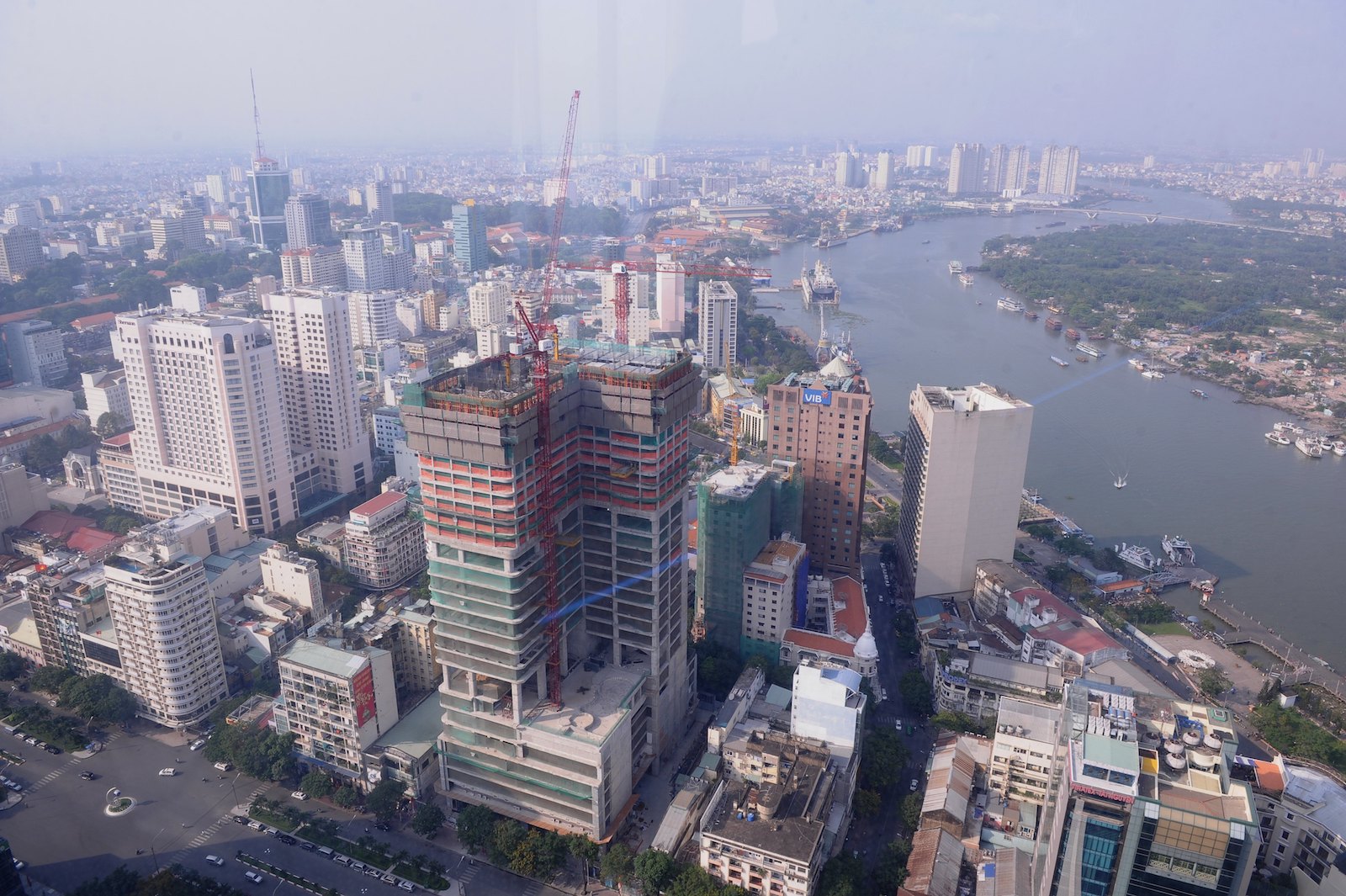 When debating the most dynamic emerging markets globally, it's hard to lose sight of Vietnam. Behind the scenes of its strong economic growth lies an expanding middle class with thickening wallets. Understandably, this has fueled the appetites of international investors looking to make their mark in this maturing domestic real estate market.
Home to Asia's best-performing stock market in 2017 and the second-largest retail market in 2018, much of the appeal Vietnam currently holds sits, ironically, in its future. Since 2015, the bulk of big-ticket M&A transactions seen have been championed by those investing in development sites, followed by hotels, apartments and offices. This is testament to the fact that those investing in Vietnam are in it for the long run.
Over the past three years, investors' purchase levels in the real estate market have been increasing year-on-year. In particular, overseas investors have favored development sites in downtown areas and within close proximity to metro line stations. This trend pertains to local developers, too, who are often already built into the equation through joint venture arrangements on the premise that their engagement optimizes the decision-making surrounding site sourcing and project management.
Both Commercial and Residential in Demand
Running alongside the strong demand for commercial sites is the relative shortage of supply, which is especially prevalent in the market for prime retail and office spaces in Ho Chi Minh City and Hanoi. In the office market, an increasing presence of international firms has resulted in developing areas, such as the Thu Thiem New Urban Area, absorbing the overflow of occupants. But, progress in office construction has been good, and the second half of 2018 will bring a significant amount of grade-A office supply into the market.
Another area generating solid demand is the residential sector, and this segment of the market stands to inject further momentum into the economy—to illustrate, the largest IPO this year was that of a luxury residential developer. Investors from Singapore, Hong Kong and Taiwan have shown much enthusiasm in the serviced apartment and condominium markets, together representing 75 percent of total buyers in the buy-to-let market. As a whole, foreign buyers accounted for 50 percent of all successful residential deals. This tells us that foreign investors are not merely entering Vietnam to set up operations; they are committed to keeping their money here.  
As a major exporter of apparel and electronics, we've seen a colossal shift of low-cost manufacturing away from China and toward Vietnam.
The Role of Government
Thanks to governmental efforts to ease restrictions on foreign holding of public companies, the prospects for the sector have improved further. This allows the composition of the economic landscape to diversify and encourages foreign ownership of commercial assets—thereby creating additional demand for real estate and increasing the rate at which Vietnam outpaces its fellow "BB" rated peers in economic growth.
Given the parallels that can be drawn between the Vietnamese and Chinese stories, one might begin to speculate how sustainable the demand for real estate and the overall levels of economic activity are. A differentiating factor Vietnam boasts is the relatively equal dispersion of wealth compared to other developing nations. This means that spending power is in the hands of the large bulk of the population, creating opportunities for retail, F&B, telecommunications and lifestyle brands among others. And, to understand why else investors would be inclined to stay in Vietnam, we need to think in reverse. With a government that has publicly expressed the need to improve productivity and lower transaction and logistics costs, businesses are better able to attract investors not only to individual companies and projects but to the wider market.
Ongoing Trade War Helping Vietnam
With concerns about credit tightening and uncertainties simmering on the peripheral of the global economy (such as risks arising from the U.S.-China trade war) and as Vietnam becomes increasingly bound by the grip of foreign capital, it's easy to see why there may be some speed bumps in the short term.
But an interesting revelation brought about by all the recent chatter of a trade war is that of Vietnam as a benefactor. As a major exporter of apparel and electronics, we've seen a colossal shift of low-cost manufacturing away from China and toward Vietnam, whose trade stands at around 200 percent of GDP—far surpassing any other country with a population of over 50 million.
Further, as the 2015 real estate market recovery shows, the occasional market correction is good news in the long run. And, we only need to look at the largest transactions this year—for major office and residential and retail sites, all backed by foreign capital, to gauge the fervor foreign investors have in Asia's rising star.