Society
What Surprised You the Most About 2021?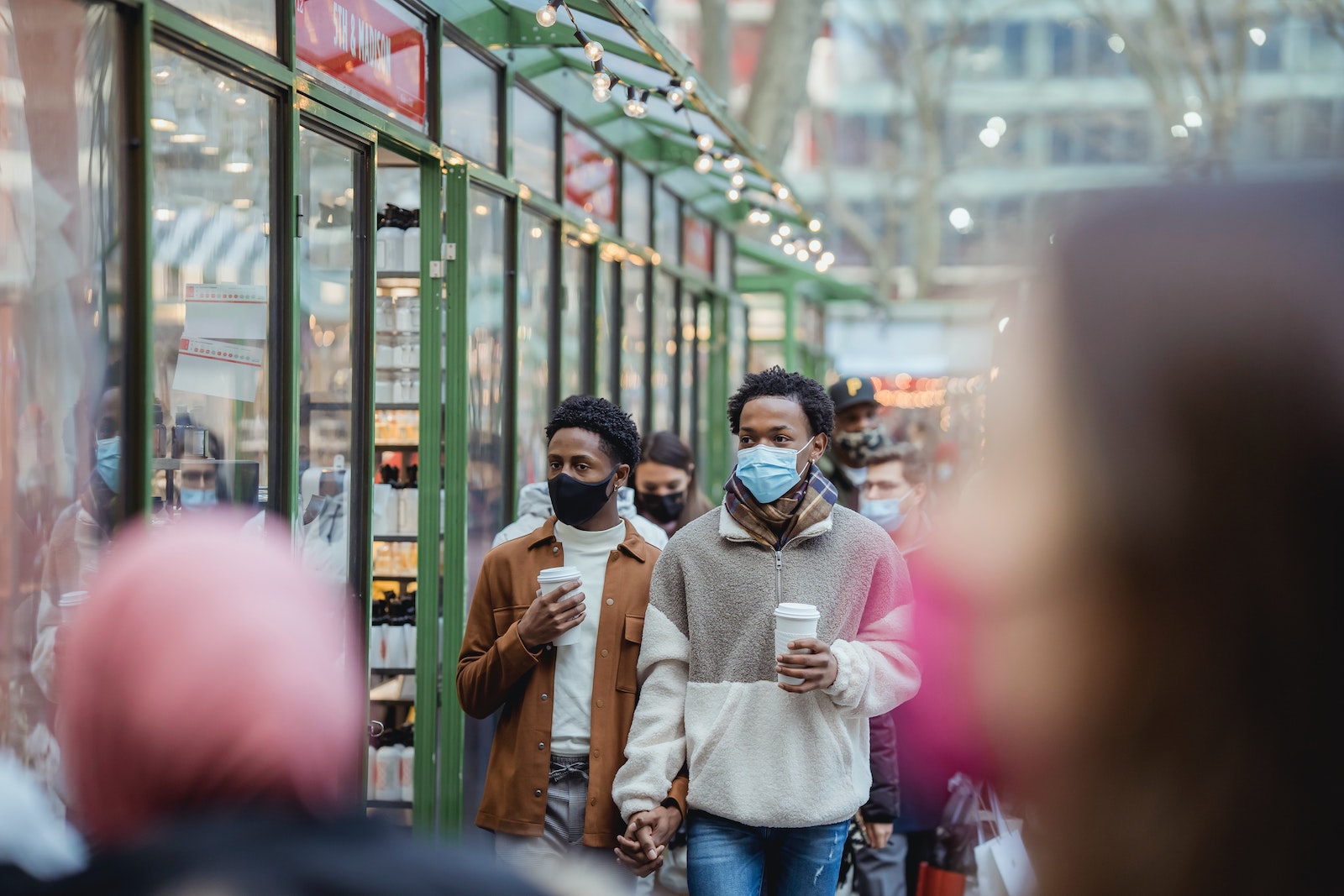 To round out this year, we asked a cross section of our BRINK experts to name — in a couple of sentences — what they had learned that surprised them the most in their areas of expertise over the last year or so since the pandemic began.
Jo Owen, Author of Smart Work: The Ultimate Handbook for Remote and Hybrid Teams
The speed with which firms and people can change. In March 2020, remote working was transformed from unthinkable to essential in one weekend.
Mona Sloane, Sociologist and Senior Research Scientist, New York University
Literacy around AI systems and their risks and benefits has increased over a very short period of time.
David Dollar, Senior Fellow, Brookings Institution
The difficulty of establishing scientific certainty in real time; policies keep changing.
Ellen Ernst Kossek, Basil S. Turner Distinguished Professor of Management, Purdue University, Krannert School of Management 
How much COVID-19 negatively impacted the work-life equality, labor force participation and careers of women; perhaps setting them back at least a generation. 
Larissa van der Lugt, Director, Erasmus Center for Urban, Port and Transport Economics
The difficulty of achieving cooperation, while the pandemic urged that even more. 
Scenario planning in good times is excellent planning for the challenging times.  
Deborah Gordon, Senior Principal at Rocky Mountain Institute 
How easily the work world adapted to virtual interactions and maintained productivity. I'm eager to see how hybrid working (both in-person and virtual) shapes up in the year ahead.
John Asafu-Adjaye, Senior Fellow, the African Center for Economic Transformation
The extent to which the use of ICT has been scaled up over the past two years in most African countries, especially in the areas of banking, finances and education and health. Going forward, there is an opportunity to accelerate the use of ICT for nation-building by addressing the infrastructure challenges.
RM Charan, President of Charan Associates
How little U.S. business leaders were aware of the implications of the evolving U.S. China relations. 
Sarah Tong, Senior Research Fellow at the East Asian Institute at the National University of Singapore
That there are social groups who would oppose efforts to contain the spread of the pandemic. 
Alicia Garcia Herrero, Senior Research Fellow, Bruegel
Supply chain disruptions.
Richard Wilding, Professor of Supply Chain Strategy, Cranfield University U.K.
That scenario planning in good times is excellent planning for the challenging times.  
Ben Hoster, Director, Transformative Technologies, Marsh McLennan Advantage 
The pace of technology adoption and related perils. The second and third order effects of increased remote work and related cyber/digital risks. Technology is at once a key enabler and also a threat vector at increasingly large scale. 
Bart W. Edes, Distinguished Fellow at the Asia Pacific Foundation of Canada
How quickly our work environment could dramatically change, with long-term impacts now embedded for the post-pandemic era.
John West, Executive Director, Asian Century Institute
I have been surprised at the incompetent management of COVID in most advanced countries and the lack of a serious effort to uncover the origin of COVID. Against that, I have been equally surprised at how rapidly effective vaccines were developed. 
Alexander Privitera, Head of European affairs at Commerzbank AG
The resilience of banks. 
Blair Chalmers, Director, Marsh McLennan Advantage
The ability of firms to conduct due diligence on acquisitions virtually (in the face of travel restrictions).
Marcus Courage, CEO at Africa Practice
The constraints of labor laws in managing remote and distributed workforces.
Anbumozhi Venkatachalam, Director, Research Strategy and Innovations at the Economic Research Institute for ASEAN and East Asia
The resilience of value chains and digitalization.
Haig Nalbantian, Senior Partner, Mercer
The ease of adaptation to flexible work arrangements in response to COVID and the ability to sustain productivity and engagement under these circumstances is beyond anything I predicted. 
Jason Clay, SVP Markets, ED Markets Institute, WWF
The pandemic is getting all the headlines, but climate change will disrupt and kill more lives and economies. It is already here and is having much more profound impacts than expected. 
VADM (Ret) John Miller, CEO, The Fozzie Miller Group
I've been impressed by how quickly businesses and populations have adjusted to the "new normal" that the pandemic caused, despite poor performances across the globe by governments, which was slow, oppressive in the establishment of restrictions and regulations, and largely ineffective in easing the burdens caused by the virus. 
Kavitha Hariharan, Director, Healthy Societies, Marsh McLennan Advantage
The continued failure to appreciate that in a pandemic, no one is safe until everyone is safe. Lack of vaccine access in poor countries and vaccine hesitancy anywhere result in persistent transmission of SARS-Cov-2, which rolls the dice in favor of the emergence of new variants.