Economy
Will Ukraine Ever Live Up to Its True Potential?
An interview with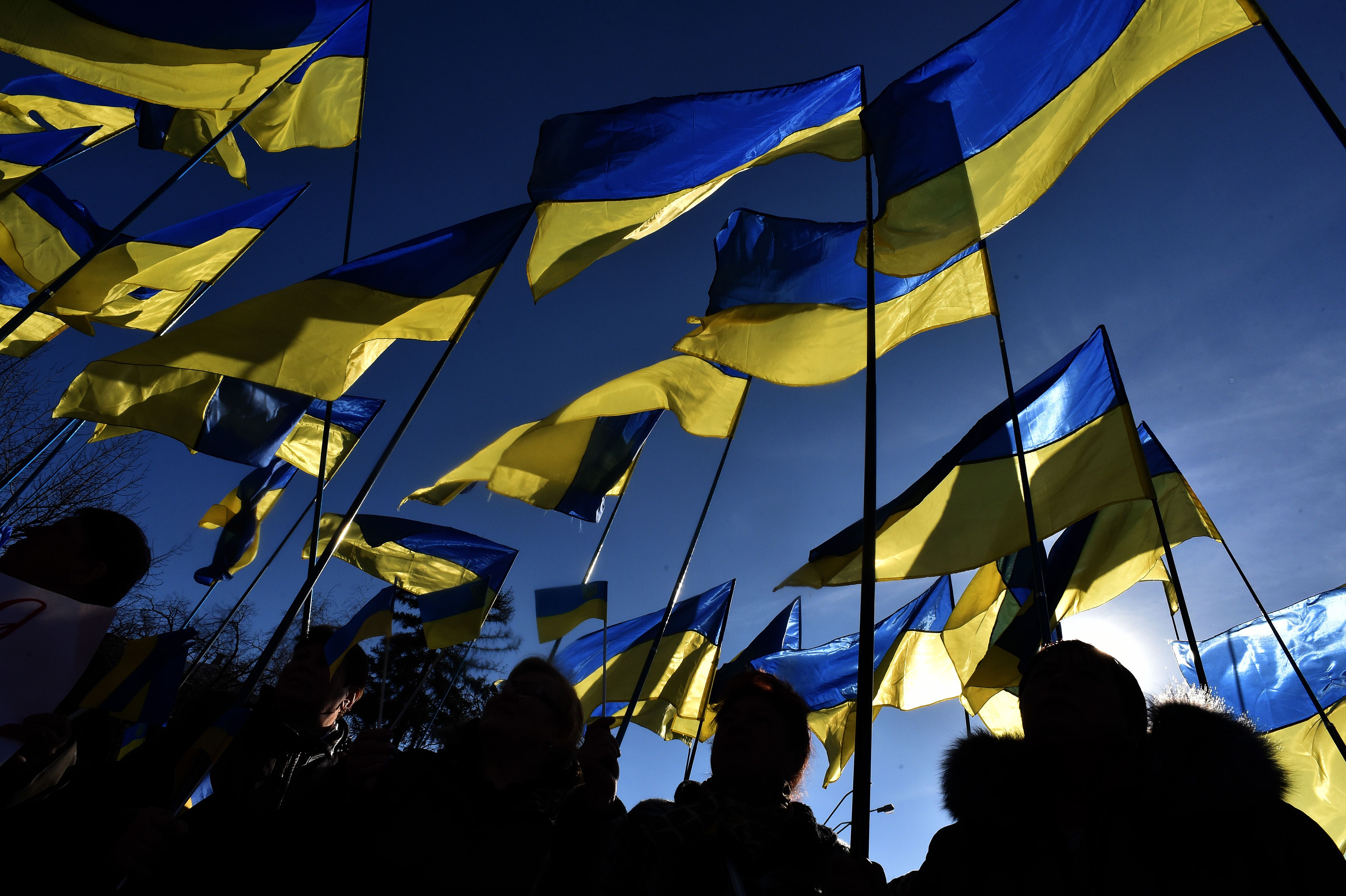 Ukraine is in the news for all sorts of reasons these days, from President Donald Trump's impeachment process to the country's recent presidential election, and Russia's ongoing occupation of Ukraine's Crimea region. But although Ukraine is punching above its weight in global headlines, it is a consistent underperformer in economics and remains one of Europe's poorest countries. 
Former U.S. Ambassador to Ukraine Steven Pifer joined the Altamar podcast team of Peter Schechter and Muni Jensen to examine where Ukraine might be heading under the leadership of its young new president, Volodymyr Zelensky. In addition to being a U.S. ambassador, Mr. Pifer served more than 25 years with the U.S. State Department. He is currently a director of the Brookings Institution's Arms Control initiative, and a senior fellow at Brookings' Center on the United States and Europe. He is also a fellow at Stanford University's Freeman Spogli Institute for International Studies and author of The Eagle and the Trident: U.S.-Ukraine Relations in Turbulent Times.
In recent decades, Ukraine has enjoyed strong bipartisan support in the United States — even contributing to the U.S.-led Iraq coalition force and helping curb Iran's nuclear proliferation program. Mr. Pifer said that the conflict with Russia has made more Ukrainians turn toward Europe and want to be part of the EU:
Altamar Podcast: Pifer says the conflict with Russia has led more Ukrainians to want to join the EU.
"On the geopolitical side, the United States government has been interested in Ukraine because if it succeeds in developing as a stable, independent, democratic state with a robust market economy, that's going to help the goal of a more stable and secure Europe, which has been a long-defined U.S. interest," Mr. Pifer told the Altamar podcast.
President Zelensky made fighting corruption a central theme of his campaign. According to Mr. Pifer, he will now have to make good on his promises: "That, to my mind, is probably going to be the test for [President] Zelensky, both in terms of his domestic constituency and also a big test in terms of Western supporters, like the International Monetary Fund. … He's advocated a very strong pro-reform agenda, anti-corruption, and pro-Western."
Altamar Podcast: Pifer explains how the problems of corruption are affecting Ukraine. 
Mr. Pifer warned that the country's oligarchs remain a major impediment: "The oligarchs certainly have a role to play in Ukraine's economy, but what causes concern is their outsized political influence and the way that they seem to use their political power to protect their economic position. And it's held Ukraine back. You see it in terms of foreign direct investment in Ukraine, which is nowhere near what it should be for a country of Ukraine's size and potential."
For Mr. Pifer, the question mark is President Zelensky's lack of political experience: "He's an entertainer, both in movies and television … but does he have the expertise to run a government?" However, Mr. Pifer noted that for the first time since Ukraine regained independence in 1991, the president's party has a solid majority in Ukraine's Parliament: "Previous presidents had to deal with very divided Parliaments. So, he has the power to make changes, but he's also in a situation where, if changes don't happen, it's all on him, and he can't blame anyone else."
Altamar Podcast: Pifer offers his assessment of what kind of president Mr. Zelensky is going to be. 
"Ukraine aspires to be fully European, including membership in the European Union," said Mr. Pifer. But it faces major challenges: "The European Union understands that if they move to bring Ukraine in, that would cause difficulties in their relationship with Russia … Europe, or at least some of Europe, might want to get back to a normal relationship with Russia, and what Ukraine worries about is that that would entail some acceptance of Russia's ambitions within Ukraine." 
For Ukraine to achieve its objectives, "there's going to have to be developments in terms of Ukraine's economic development — it needs to get to a point where there's a stronger economy and higher living standards," said Mr. Pifer. 
Altamar is a global politics podcast hosted by former Atlantic Council SVP Peter Schechter and award-winning journalist Muni Jensen. To hear the full episode with Steven Pifer, click here.