Economy
A Combination of Factors Stalling Indian Exports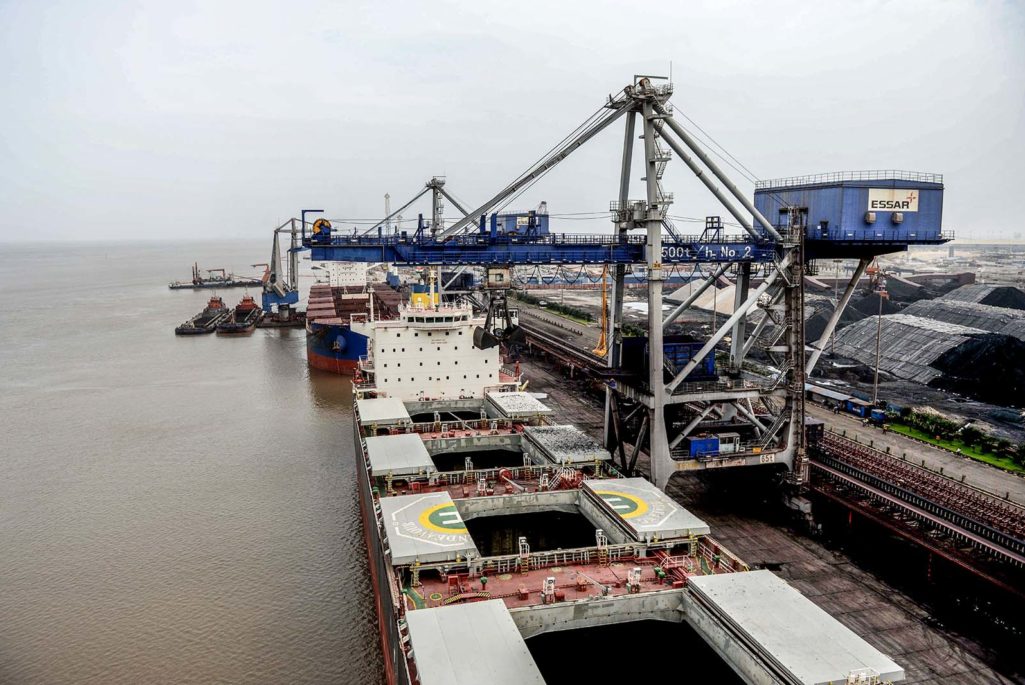 After nearly a two-year decline, India's exports rose 4.6 percent year-on-year in September. That has led many to argue that India's export woes are over, however this will be challenged by a complex interplay of external and internal factors that will continue to constrain India's export prospects going forward.
While external factors will keep demand low, India's internal dynamics are likely to trouble its exports from the supply side.
External Factors
A slowing of economic conditions in China, recession in Japan and a protracted recovery in the Eurozone, along with persistently low prices of commodities, especially crude oil, will postpone the revival of international trade. That will mean lower demand for imported goods and services.
The pace of global trade liberalization is slow, as trade policy now has to deal with more difficult issues such as labor and environment, tighter WTO-Plus rules on protection of intellectual property rights, state-owned enterprises, public procurement, and investments that impinge on the domestic policy making space and hence are resisted by most countries.
Brexit is the latest worry for global trade prospects, as the EU accounts for roughly one-third of global trade.
"The share of imported components in China's total exports has fallen from a peak of 60% in the mid-1990s to 35 percent," according to the World Bank. This is a result of its import substitution policy and increasing use of recycled materials. This will likely result in lower demand for overseas suppliers. Meanwhile, increased production of shale gas has reduced the demand for imported crude oil in the U.S.
As a result, global trade elasticity (which measures change in global trade to change in global GDP) has halved from 2 to 1 and is likely to go down further. Thus, global trade, which on average grew at almost double the rate of global GDP—5 percent versus 2.8 percent during 1991-2011—is now growing at either the same or slower rate as global GDP, i.e., sub-3 percent. According to the World Trade Organization, world trade is likely to grow at 1.7 percent in 2016 and world GDP at 2.2 percent, marking "the slowest pace of trade and output growth" since the global financial crisis.
The share of services in global GDP is rising sharply; however, that's not adding much to global trade as services are mostly produced and consumed locally rather than traded. Thus, a significant portion of increase in global GDP on account of growth in the tertiary sector is simply bypassing global trade.
India's dream of replacing China as an exporter of low cost goods will be challenged by less developed countries.
Implications for India's Exports
The continued slowdown in global growth, increasing share of services in GDP and the substantial fall in global trade elasticity means lower demand for imported products and services that is bound to dampen India's export prospects, even if India's global trade share is not significant (sub-2 percent in merchandise and roughly 3 percent in services).
A slowing China will adversely impact India's exports by a) limiting direct exports to China; b) strong competition to India's exports in third country markets as India competes with China in several products ranging from apparel and footwear to steel and chemicals; and c) limiting the growth prospects of commodity exporters such as Australia, Brazil, and MENA, as well as ASEAN, Japan and Korea in the form of lower overall demand. OPEC nations along with Brazil and Russia account for roughly one-fourth of India's merchandise exports.  
Moreover, India's aspiration of replacing China as the exporter of low cost manufactured goods as envisaged under Prime Minister Modi's "Make in India" initiative is going to be seriously challenged by ever-growing competition from less developed countries.
In addition, India will be under pressure to keep raising minimum wages despite having lower labor productivity compared to countries like Bangladesh and Vietnam in key manufacturing industries such as textiles and footwear.
The EU accounted for 17 percent ($45 billion) of India's merchandise exports in FY 2016 and 20 percent of that went to the UK. Similarly, the UK accounted for half of India's $24 billion IT exports to the EU. These exports are likely to be hit hard by Brexit and its aftereffects.
Internal Factors
India has a narrow export basket, both in goods and in services. The top 20 product categories account for 80 percent of India's total merchandise exports. The Information Technology and Information Technology-enabled Services (IT & ITES) sector accounts for almost half the service exports. Moreover, 62 percent of India's IT exports go to the U.S. alone, and one vertical—Banking, Financial Services and Insurance—accounts for 40 percent of total IT exports.
Thus, there is a limit to how much exports can grow given the sentiments against outsourcing, particularly in the U.S. where President-elect Trump has consistently spoken against outsourcing and the need to stop countries such as India from "taking away" American jobs.
Moreover, despite its diverse geography and rich cultural heritage, India has not been able to tap into its tourism potential mainly because of infrastructure deficiencies, lack of ethical business practices and women's safety issues.
Most of India's exports are either commodities (diesel or farm products), or have a "commodity-like" nature (apparel or footwear). Exporters of these items have no pricing power and are forced to operate on thin margins. Contrary to popular perception, keeping the rupee undervalued won't help India's exports. The rupee's depreciation usually leads to demand for steeper discounts from buyers in an environment of sluggish global demand. It's important to realize that faster global GDP growth, rather than price discounts through rupee depreciation, will lift India's exports as India's export basket is now more income elastic than price elastic.
India's merchandise exports (which require a higher proportion of imported inputs than services) also suffer from poor trade infrastructure—customs and port facilities in particular. Large ships can't come directly to the Jawaharlal Nehru Port Trust (JNPT) port in Mumbai. For example, raw materials such as raw wool coming in large ships from Sydney are first offloaded in Singapore and then reloaded in smaller vessels to reach JNPT. That increases logistics and inventory costs, and hikes the prices of final products.
The existence of inverted duties—higher import duties on raw materials and lower duties on finished products—constrains India's exports in sectors such as chemicals, electronics and textiles by discouraging value addition within the country. Inverted duties are also pushing India toward being a raw materials supplier, as seen from the decline in share of manufactured items in total exports.
This however doesn't mean that nothing can be done to push India's exports. Well-conceived and negotiated trade pacts can go a long way in bolstering India's exports. This will need to be accompanied by efforts to improve basic trade and logistics infrastructure, such as ports, to improve its export competitiveness; and serious attempts to broaden its export basket, including a stronger focus on deriving maximum benefit from services exports.