Geopolitics
A Crisis Is Brewing in Bosnia and Herzegovina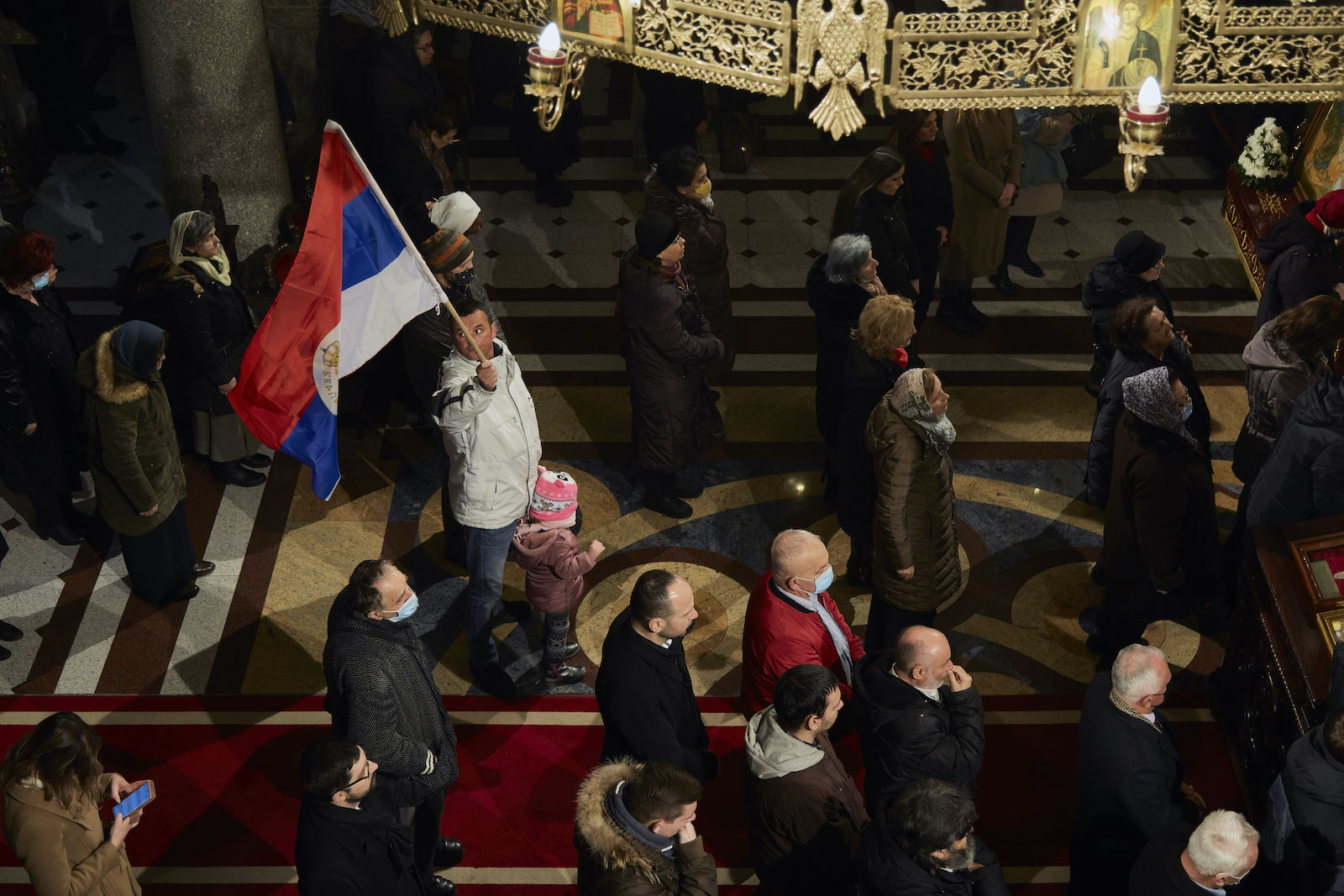 Renewed threats to internal political stability are raising alarm bells for citizens of Bosnia and Herzegovina, only 26 years after the end of the Bosnian war. The memory of the 1992–95 conflict lingers — a conflict driven by ethnic and political tensions that claimed the lives of 100,000 people, including the 1995 Srebrenica massacre of 8,000 Muslim men and boys by Bosnian Serbs, since recognized as an act of genocide. 
Ethnic and political frictions have continued under Bosnia's complicated state system, and recent developments see the country facing what the International Crisis Group has described as "its greatest existential threat of the post-war period." Many now fear a return to violence should international actors fail to take action.
The 1995 Dayton Peace Agreement saw the country configured in such a way that was constitutionally dysfunctional. The three main ethnic groups, the Bosniaks (or Bosnian Muslims), the Bosnian Serbs, and the Bosnian Croats share power in a rotating three-member presidency. The country exists as two self-governing regions: the Federation of Bosnia and Herzegovina (run by Bosniaks and Croats), and Republika Srpska (run by Serbs).
Two primary issues are currently driving the country toward the precipice: Republika Srpska's threats to secede, and shaky efforts to enact reforms to the electoral system.
Inzko's Law and Election Reform
The leader of Republika Srpska, Milorad Dodik, has threatened to essentially lay the groundwork for succession by establishing a Bosnian-Serb Army and cutting ties with joint state institutions such as the tax authority and judiciary, all by the end of November. This would see significant political disintegration in Bosnia and once again open the door to inter-ethnic violence. Such bold claims were incited by a new law instituted by the high representative, Valentin Inzko. This law made the denial of genocide, as recognized by international and Bosnian courts, punishable by law. It also banned violence or hatred against groups and public veneration through awards and naming public objects of individuals convicted of genocide. Although the Srebrenica massacre has been designated a genocide in a number of court hearings, many Serbs and the Republika Srpska National Assembly strongly refute these rulings and Inzko's law.
Another critical issue driving political volatility is an election reform dispute between Bosniaks and Croats. The two groups hold different views on the eligibility and election of presidential candidates within the Federation of Bosnia and Herzegovina. Electoral reforms need to address a number of European Court of Human Rights judgments, including one that stipulates that all citizens, regardless of their ethnic group, should be eligible candidates for the presidency. As Croats and Bosniaks under the Federation can vote for both Bosniak and Croat candidates, these past two years have seen a Bosniak-majority electing the Croat candidate with minimal Croat support.
Subsequently, Croats in the country want to ensure that only Croats can vote for the Croat presidency by creating their own electoral district. Of course, this move would further stoke division along ethnic lines. Given the country's history of ethnic conflict, this solution is highly unappealing to Bosniaks. If these reform efforts fall through, not only is the country likely to descend into deeper crisis, but fostering division will only make Serb separatism and conflict, more likely.
Russian Involvement
Nowadays, Bosnia and Herzegovina are nowhere near as high on the international list of priorities as in years past. The United States does not seem engaged enough to meddle in the backyard of its European allies, while European Union members appear reluctant to welcome Bosnia into its ranks.
What international actors should be concerned about is Russia's offer of support to the Bosnian Serbs. Considering Russia's recent encroachment upon eastern Ukraine and Crimea, it is not unthinkable that Moscow would collaborate with the Serbs to further expand its influence and control, fueling conflict in the region.
Another war in Bosnia and Herzegovina would be devastating. Countries need to anticipate a potential conflict spiral and issue a robust response now. The International Crisis Group (ICG) has called for a series of actions — urging American and European leaders to push for the Croats and Bosniaks to call a temporary truce, putting the issue of electoral reform to one side and uniting against leader Milorad Dodik's plans. The ICG also called for "red lines" and the costs that Republika Srpska will face should they cross them — whether by threats of sanctions and political isolation should Dodik plow forward with his plans for the genocide denial law or ultimately independence.
A version of this piece was originally published by The Interpreter.