Environment
FEMA Could Be America's Climate Adaptation Agency — What Is the Biden Administration Waiting For?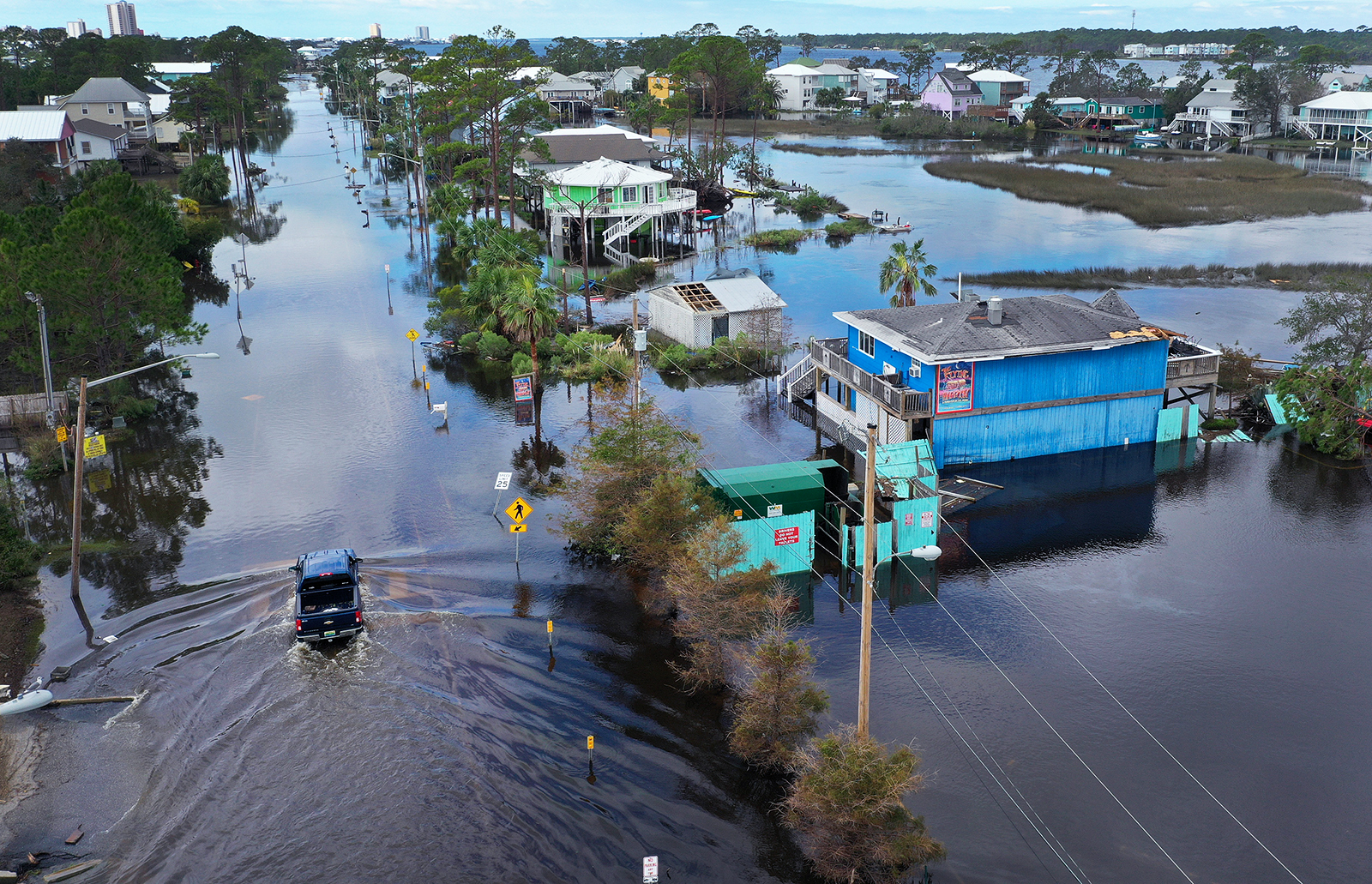 President Joe Biden has made addressing climate change a priority for his administration and early on appointed two climate czars, who have focused on reducing carbon emissions. But there is less clarity about who is on point to blunt the impacts of climate change already occurring, known as "climate adaptation." One agency has been quietly leading on the climate adaptation front — the Federal Emergency Management Agency (FEMA). 
Now is the time to empower the agency to do even more.
FEMA is best known as the federal agency that responds to disasters. And in recent years, the number of disasters has multiplied and their impacts magnified, with catastrophic hurricanes, widespread flooding and relentless wildfires keeping the agency working at a frenetic pace. But equally important is its mission to reduce the impact of future disasters, as a report just released by the Intergovernmental Panel on Climate Change makes clear. 
In the previous administration, we reorganized the agency's pre-disaster programs around disaster resilience. I was the first to lead FEMA Resilience, and we made several of its missions — disaster preparedness, insurance and hazard mitigation — priorities for the agency. We created new initiatives and even entirely new programs around this resilience imperative, all aimed at reducing future disaster impacts. 
Hazard Mitigation Is Climate Adaptation
Consider just one of these areas of focus: hazard mitigation. Hazard mitigation investments strengthen homes, businesses, infrastructure and communities from the effects of disasters. This could include elevating or relocating homes out of a floodplain for example. In this way, the term can be thought of as a synonym to climate adaptation.
We worked with Congress to develop a new grant program to fund hazard community-based mitigation projects. The program, Building Resilient Infrastructure and Communities (BRIC), recently awarded its first $500 million to applicants. As a result, numerous communities that would have not otherwise been eligible for federal funding will now receive grants to strengthen their resilience. 
Billions Are Now Available
In May, President Biden announced that BRIC's second year of funding will double to $1 billion. Last week, FEMA announced the details for this year's program. The administration is also infusing other FEMA hazard mitigation programs with additional funding. It recently announced an additional $3.5 billion in funding for its existing Hazard Mitigation Grant Program. And there could be more on the way: The massive infrastructure bill that passed the Senate includes an additional $3.5 billion in flood mitigation funding and $500 million to establish a new hazard mitigation loan program. 
Together with the other two FEMA Resilience priorities, disaster preparedness and insurance, hazard mitigation will ensure individuals, communities, and governments are more resilient.
This unprecedented level of funding presents a historic opportunity for FEMA and the stakeholders it supports.
Resilience Is a Force Multiplier
Investing in resilience has a synergistic effect on FEMA's response mission. By reducing the impacts of future disasters, its resilience investments will reduce the burden on FEMA's overtaxed responders, as well as its federal, state and local partners. It will also save taxpayer dollars. For every federal dollar invested in hazard mitigation measures, six dollars are saved when a disaster occurs. And most importantly, resilience saves lives. Strengthening infrastructure, reducing disaster risks and preparing communities for the future will reduce loss of life and unnecessary human suffering.
Together with the other two FEMA Resilience priorities, disaster preparedness and insurance, hazard mitigation will ensure individuals, communities, and governments are more resilient. This trio of FEMA programs is the federal government's best chance at combating the more frequent and intense disasters of the future.
Leadership Gap
For FEMA to fully deliver on its climate adaptation mission, it needs leadership. While Administrator Deanne Criswell has made climate change a FEMA priority, for the agency to be successful, the administrator needs senior leaders designated with this responsibility. The key role is my former position, FEMA Deputy Administrator for Resilience. 
Seven months into the administration, and the president has yet to nominate an individual for this position. A political appointee with the trust and confidence of the FEMA administrator, the secretary of homeland security and president is essential. Each should look to this individual as their adaptation expert, who, with the administrator's support, has thousands of personnel, billions of grant dollars and access to an array of resilience tools to support the administration's climate efforts.
With the extraordinary impacts of hurricanes, wildfires, flooding and other climate-fueled disasters over the past several years — and the massive level of funding now available — the nation is at a crossroads to address climate impacts to individuals, communities and society writ large. 
President Biden should seize this moment by formally acknowledging FEMA's role and designate it as the lead federal agency for climate adaptation. Doing so would not only shine a spotlight on its critical resilience mission, but it would position FEMA to coordinate the administration's increasingly high-profile climate adaptation efforts. With consequences mounting, there is little time (and a lot of funding) to waste.