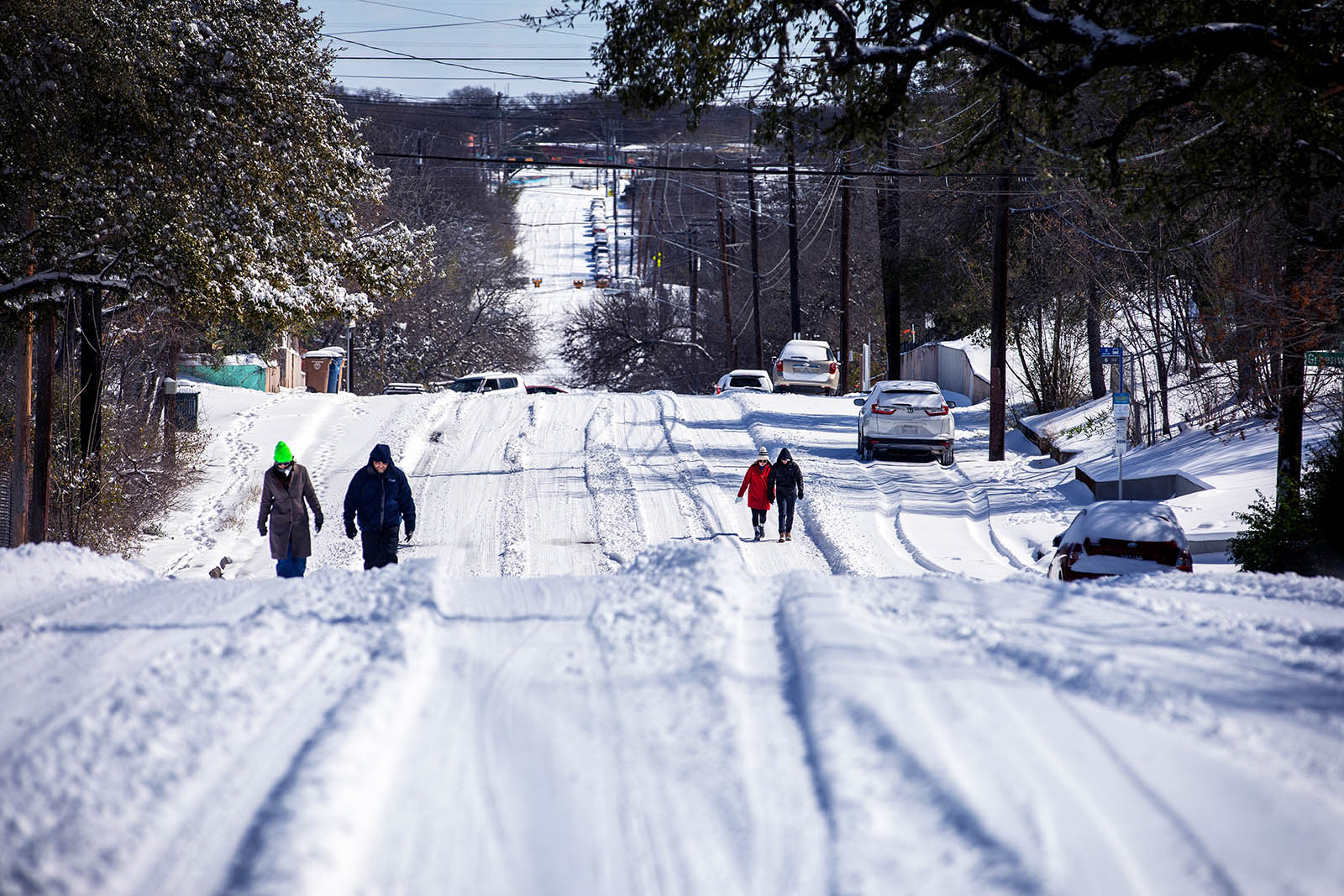 The devastating Texas blizzard was a catastrophic and rare event. In emergency management parlance, these are "low-probability, high-consequence events." But note: They are not zero probability. There's always a chance of these disasters occurring, and thus, individuals, communities and governments must be always focused on disaster resilience to ensure the impacts of potential disasters are minimized.
Last week's blizzard combined heavy snowfall and record low temperatures, yet each of the occurrences was not unprecedented. This is the 125th anniversary of the Great Gulf Coast Snowstorm that dropped up to 30 inches of snow in Texas and Louisiana. Four years later, the 1899 Great Arctic Outbreak slammed the region with near zero temperatures. And freezing temperatures in 2011 should have served as a reminder of the persistent cold weather risk to energy infrastructure. 
This is not unlike the devastating 1918 flu pandemic and the periodic epidemics since. A hundred years later, and we seem to have been caught by surprise with a global pandemic.
So what can be done to address these rare, but catastrophic events?
Understanding and Preparing for the Risks
First, we must better communicate risks. If individuals do not understand the risks they face, then actions to lessen them will fail. At FEMA, we tried to make disaster risks more salient for Americans. Rather than describing a high risk flood zone as a "1 in a 100 year" flood, which some might interpret as 99 years before a flood would occur, we translated it into something more tangible like there is a 1 in 3 chance of your home flooding during the term of your 30 year mortgage. The same should be considered for contingencies like blizzards in the southern U.S.
Second, we must be better prepared for those risks that materialize. Individuals should have the basic needs such as food and water stockpiled for any disaster, but being ready for long term power outages in freezing weather is not likely a scenario many prepared for. Individuals must also financially protect themselves and their belongings with homeowners or renters insurance. While FEMA may provide financial assistance for uninsured disaster survivors, the payments are far less than those who have insurance.
Similarly with the current crisis in Texas, had efforts been made to develop contingency plans and strengthen energy infrastructure years prior to the blizzard, the human and economic impacts could have been lessened or averted. 
The Role of Business in Disasters
Businesses, too, need to be prepared, not only to minimize financial impacts, but so they can also provide the goods and services that individuals will need in the wake of a disaster. A prime example of a business taking seriously its responsibility to the communities it serves is the regional Texas grocery chain H-E-B. During the pandemic, H-E-B has consistently demonstrated its ability to support those who rely on them, thanks to a best-in-class emergency preparedness program. And it was no surprise that the grocer was similarly able to support communities impacted by the blizzard, earning H-E-B widespread praise from its customers.
Risk Mitigation Saves Money — and Lives
Third we must proactively mitigate risks. Often this means making investments years before a disaster strikes. We know that by strengthening infrastructure before a disaster strikes, we can lessen the impacts of a disaster. The National Institute for Building Sciences found that for every $1 invested before a disaster $6 will be saved when a disaster occurs. However, it's not just about saving money, but also lives. 
Consider the example of the Texas Medical Center. The world's largest medical complex was brought to its knees by Tropical Storm Allison in 2001. Following the disaster, the hospital and public and private sector stakeholders, including FEMA, worked together to upgrade facilities' flood defenses. When the devastating Hurricane Harvey struck 16 years later, the hospital avoided significant damage and cared for patients throughout the disaster. Mitigation investments don't just save money, they can save lives. 
Similarly with the current crisis, had efforts been made to develop contingency plans and strengthen energy infrastructure years prior to the blizzard, the human and economic impacts could have been lessened or averted. 
We must all be more risk aware and take proactive steps necessary to avert disaster losses. Because low probability doesn't mean never.