Society
How Will Tomorrow's Silicon Valley Leapfrog Today's Talent and Investment Hotspots?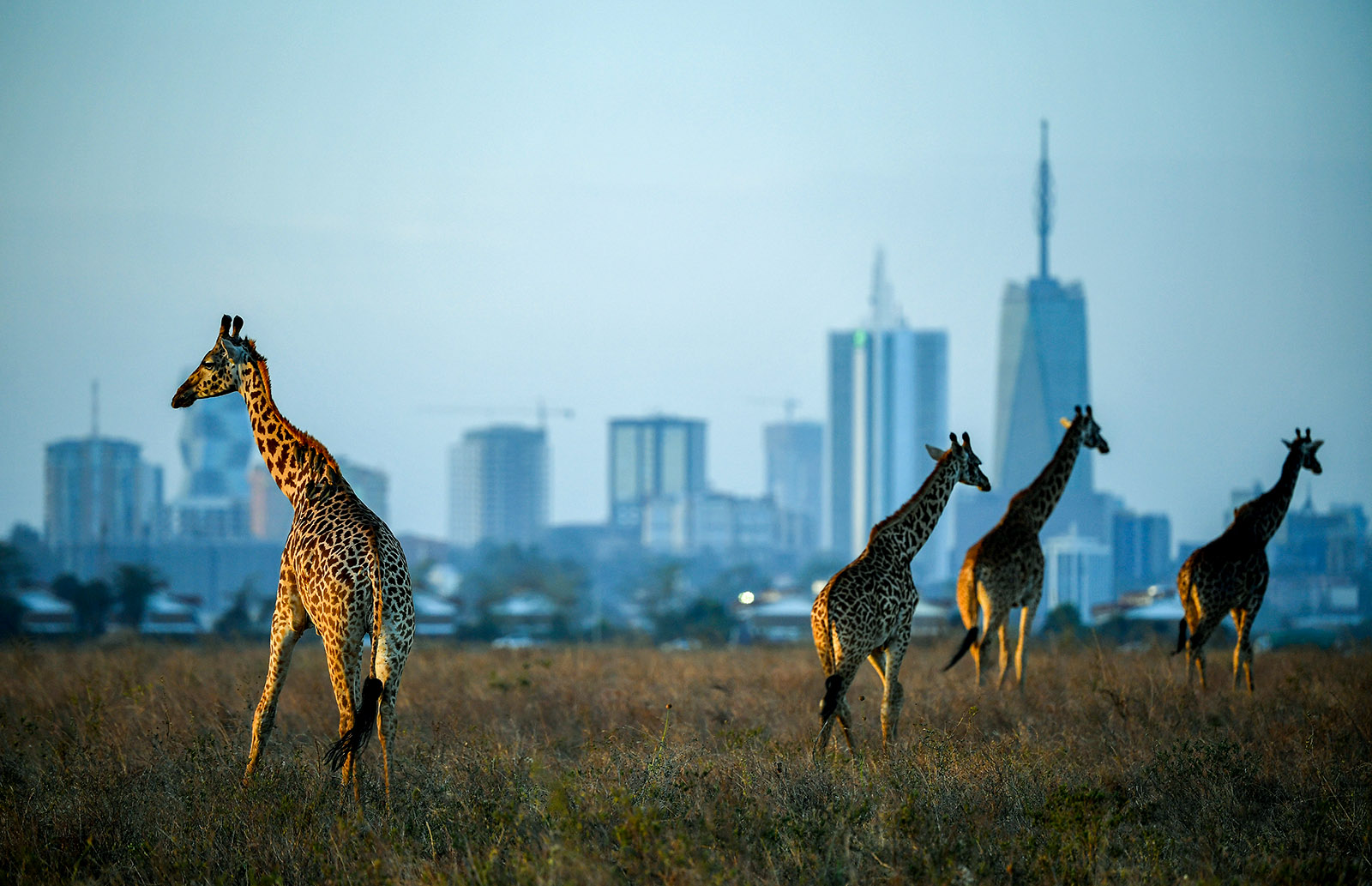 The smartest city. Connected city. Intelligent city. Agile city. Data-driven city. Integrated city. Blockchain-powered city. Sustainable city. Future-proof city. There is no shortage of vision, aspiration and genius when it comes to today's cities. Still, they must attract foreign direct investment, along with blue-chip firms, start-ups, top talent and access to the best technology in order to drive growth.
But growth in the world's GDP won't come from the same old sources. It will follow the fortunes of tomorrow's most competitively smart cities, many of which are overlooked urban areas with opportunities to leapfrog established megacities that were once the de facto homes to the world's most successful employees and businesses. Through investment in information and communication technologies that enhance the quality and performance of urban services such as energy and mobility, these smart cities are competing for the highly skilled workers who will sustain their organizations and ensure growth.
The Questions Facing Employers and Talent
Deciding where to work, live and raise their families, these employees prioritize the human and societal factors cited in Mercer's recent study, People First: Driving Growth in Emerging Megacities. Workers were asked to rank 20 decision-making factors by importance against four vital pillars: human, health, money and work. When deciding which city to live and work in, respondents ranked human factors such as overall life satisfaction, safety and security, environmental considerations and proximity to friends and family as the most important.
The study also looks at how some of the fastest-growing global cities, from Kolkata, India, to Lagos, Nigeria, grow economically, attract people, enable new residents to thrive and lay a path toward a better life to its citizens. From these insights, city leaders and policy makers around the world can glean valuable lessons on what is not only needed to sustain but also power growth.
Indeed, in an increasingly urbanized world, where highly skilled talent is scarce, employers and cities are asking important existential questions: What makes professionals move to and stay in a particular city? How can employers and cities retain talented workers with the high-level skills demanded by rising start-ups, upcoming unicorns and global brands in emerging hot spots? What, exactly, do productive employees want from an employer and home city?
The answers may lie in how well the world's emerging megacities prioritize their transformation from urban afterthoughts to global power players. Thus, it's helpful to take a comparative look at a sampling of cities that show serious potential to succeed and sustain their success over the long term. What they have in common is a commitment to regional superiority of opportunity and resources, to establishing themselves, in their way, as versions of Silicon Valley—where tomorrow's most highly skilled talent can thrive, building purposeful lives amid the evolution of artificial intelligence and advanced technology.
From 'Cyberbad' to Other Contenders
A prime example of an emerging megacity is Hyderabad, the capital of India's southern state, Telegana. With a population of eight million, Hyderabad is the sixth most populous urban agglomeration of India, and is popularly known as Cyberbad—the "Silicon Valley of India"—for its growing reputation as a global hub for information technology. (Megacities are defined as having populations of 10 million or more; the cities discussed in this article have either reached that milestone or are projected to.)
Employers often misunderstand what motivates people to move to a city: Human and societal factors are more important than money and work factors.
Along with IT, though, Hyderabad is experiencing growth in the automotive industry and pharmaceuticals as well as its traditional agricultural base. With extensive investment in digital and property infrastructure, the city is upgrading itself to host IT companies, especially via the development of its HITEC City, a township with state-of-the-art tech facilities for American IT giants. Retail has thrived as well, as international and national brands open stores in the city.
By contrast, the somewhat larger city of Chennai (a 2017 population of 9 million and a $59 billion GDP as of 2014), is known as the "Detroit of India" and leads the nation's automotive industry, but growth in software services, medical tourism, financial services and hardware manufacturing (along with petrochemicals and textiles) also add to its economic depth. It's also a major exporter of IT and business process outsourcing services.
For sheer economic scale, the emerging megacities of China are impressive. With a 2014 GDP of $234 billion and a 2017 population of 14 million, Chengdu is Western China's No. 1 metropolitan area, and it thrives with emerging industries—notably an energy conservation and environmental protection industry that makes it an attractive destination for skilled workers.
Indeed, the emphasis on "new energy" industries (in materials, hybrid and electric automobiles and IT) is propelling Chengdu. Meanwhile, China's second largest eastern city, Nanjing (with a 2014 GDP of $203 billion and a 2017 population of seven million) is dominated by service industries, led by financial services, culture and tourism. IT, environmental protection, new energy and smart power grids are becoming additional pillars of Nanjing, and a wealth of multinational firms have been establishing research centers there. Nanjing's unemployment rate has been below China's national average for several years.
From Kenya to Jalisco
While China and India may dominate the scale of emerging economies, other geographies are very much on the emerging megacity map. Nairobi is not only the capital and largest city in Kenya; it is also on track for population growth from four million in 2017 to 10 million by 2030. Home to more than 100 international organizations such as the United Nations Environmental Programme and The World Bank, as well as regional headquarters for major manufacturing and IT corporations, Nairobi shares its agricultural preeminence with a foothold in today's and tomorrow's economy.
Likewise, Guadalajara (a 2014 GDP of $81 billion; 2017 population of five million) is more than the capital and largest city of Mexico's Jalisco state. It's known as the "Mexican Silicon Valley" according to the Financial Times, and is considered the city with the highest investment attraction potential in Mexico. It's the sort of social/cultural center—with an International Film Festival and International Book Fair—that strongly complements the growth of high-tech industry, chemical and electronic manufacturing, making it a hemispheric magnet for talent.
These cities each make their case for talent in their own ways, creating an environment for highly skilled employees to thrive across multiple dimensions. This requires putting people first and focusing on what matters most to them. Mercer's Emerging Megacities study shows that employers often misunderstand what motivates people to move to a city and remain there: Human and societal factors are more important than money and work factors. For emerging megacities, the model of Silicon Valley may be a potent aspirational strategy, but in each case they must prove themselves as places to live—today and tomorrow.