In Practice
The Secret Formula for Participating in India's Mega-Urbanization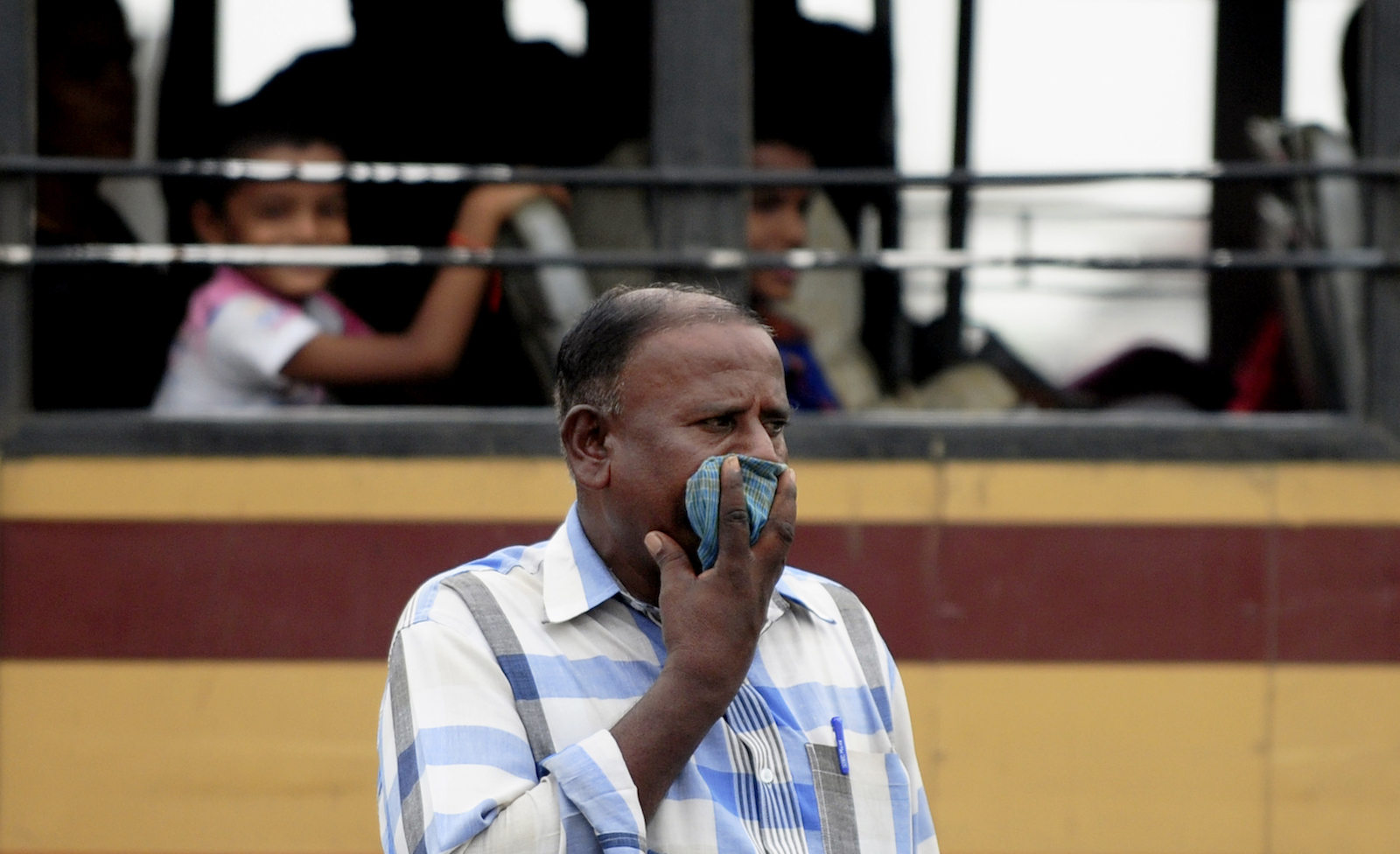 Explosive population growth creates a greater talent pool, and, along with it, greater pressures on local municipalities, domestic companies and multinationals to accommodate the influx. How can organizations harness the benefits of rapid urbanization while ensuring workforce needs are being met? And, what is the best market entry strategy?
Today, five in 10 people live in urban centers in Asia, representing 54 percent of the world's urban population. Over the next two decades, one billion more people are expected to move to Asian urban centers; this means one million new arrivals each week. Soon the continent will be home to 60 percent of the world's megacities. 
In India, this trend is even more accelerated, with more than 200 million people migrating in search of a better quality of life and greater financial prospects. Urban centers of India will grow exponentially in the next few years, and the bulk of the country's GDP is expected to come from cities. And given the pace at which Indian cities are growing, India will soon be home to new megacities and hundreds of new towns. 
On a trip to India, the country's expansive growth is palpable, its dynamism and vibrancy simultaneously exhilarating and overwhelming. The feast of colors, sounds, tastes and smells—from the open-air markets, to the street vendors, to the hustle and bustle of hotel lobbies and meeting rooms—assault the senses. At the heart of it all: people.
Rapid growth, however, brings formidable challenges for cities, old and new alike, for highly connected—or "smart"—cities as well as for startups, local firms and multinationals. To better understand the obstacles and opportunities, Mercer conducted an extensive study, People First: Driving Growth in Emerging Megacities, that provides an examination of living and working in emerging growth cities.
The study gleaned perspectives of employers and workers across 15 cities globally, with four rapidly growing cities in India—Ahmedabad, Chennai, Hyderabad and Kolkata. The findings provide actionable insights for potential beneficiaries of India's urbanization.
Below are our key findings and imperatives.
Understand What People Value Most
The study explores people's expectations from cities and how well the cities are delivering on what they deem most important. Globally, there was a 30-point gap between workers' quality of life expectations and how a city is performing against those needs. Around the world, the top three factors that affect how people feel about the cities they live and work in are: security, safety and lack of violence (1st); affordable housing (2nd); and transport, traffic and mobility (3rd).
The findings in India are strikingly similar; however, some regional differences are observed. Residents of Kolkata feel challenged by the lack of sufficient career opportunities (gap of 25 points). People in Ahmedabad and Chennai, meanwhile, want their cities to perform better on managing air and water quality/pollution (gap of 14 and 19 points, respectively); and pay/bonuses emerged as the top challenge in Hyderabad (gap of 10 points).
To ensure cities can better meet residents' needs in the overpopulated and resource-constrained urban centers, governments and businesses must engage in a coordinated effort. The study found that workers do not expect any one group to be responsible for addressing the systemic issues of a city at scale.

Instead, they want effective collaboration between the city or local government (77 percent) along with the support of the national or federal government (62 percent) and large businesses (53 percent). No one entity can solve the infrastructure, talent or people needs of a rapidly growing city—this can and must be done through collaboration, shared interests and pooling of resources.  

Prepare for the Future of Work
Cities are often the testing ground for automation and emerging technologies, and the workplace is typically one of the first areas to experience the benefit from their effects. In India, "connectedness" is a way of life—more so than in some other global economies—and digital platforms are widely used. According to estimates, more than 40 percent of purchases are set to be highly digitally influenced by 2030. India is one of the world leaders in creating a national artificial intelligence strategy, it is on the forefront of adopting blockchain technology and is pioneering the use of drones.
Our research found that both employees (45 percent) and employers (52 percent) believe work will become more efficient with automation and AI. Globally, 62 percent of workers expect that AI could replace at least half of their tasks in the next five-to-10 years. In India, automation is predicted to play a bigger role: 61 percent of employers and 8 percent of employees expect technology will take over more than 50 percent of their role. As a result, only one in five people are confident that they are not going to lose their jobs in the next five years—signifying a call to organizations to prepare for the future of work and the skills and workers that the future requires.

There is a journey ahead. Our study reveals that presently, only 30 percent of the Indian workforce in the cities of tomorrow has flexible working arrangements. As technology continues to augment human capabilities at an increasing pace, businesses will not only need to plan on where work gets done but also how it is done. They will need to explore alternative talent sources and new skills and place an even greater importance on distinctly human qualities for a sustained competitive advantage—such as complex problem solving, creativity, superior client service, cross-cultural collaboration, judgment and empathy.

In effect, companies will benefit by putting people at the center of technology, not the other way around.

Be Indian, Buy Indian, Partner with India
As international companies seek to scale their operations and expand globally, they would be remiss in ignoring India.
By 2025, the number of Indian households will triple in size with 80 percent of them comprising middle-class families. And, with a growing middle class comes demand for a better quality of life, from basic necessities to luxuries and all forms of services, from better housing, education and health care to more robust transportation and safety.  
As global blue-chip firms expand into India, they will need to devise well-informed and relevant strategies. For some, the best mode of entry may be partnering with local companies with deep knowledge and expertise in how to navigate cultural norms, the regulatory environment and business practices.
Expansion also means a shift in mindset, from considering India as a path to cheap labor, to a valuable source of talented, educated people growing in their purchasing power. And for all, it will mean letting go of traditional ways of working and, instead, adopting local partnerships, local practices and local leadership.
Being patient and relentless in the pursuit of sustainable growth will drive value in the long term. Lastly, it benefits all of us to keep in mind that, before many of us retire, India will overtake the U.S. economy and will likely become the world's second-largest market.
Growth, like time, does not wait. Done right, there is profitable growth potential in India's rapid urban expansion. Critically, for all to benefit means putting people first.