GeoWatch
India's Defense Requirements and the Art of the Deal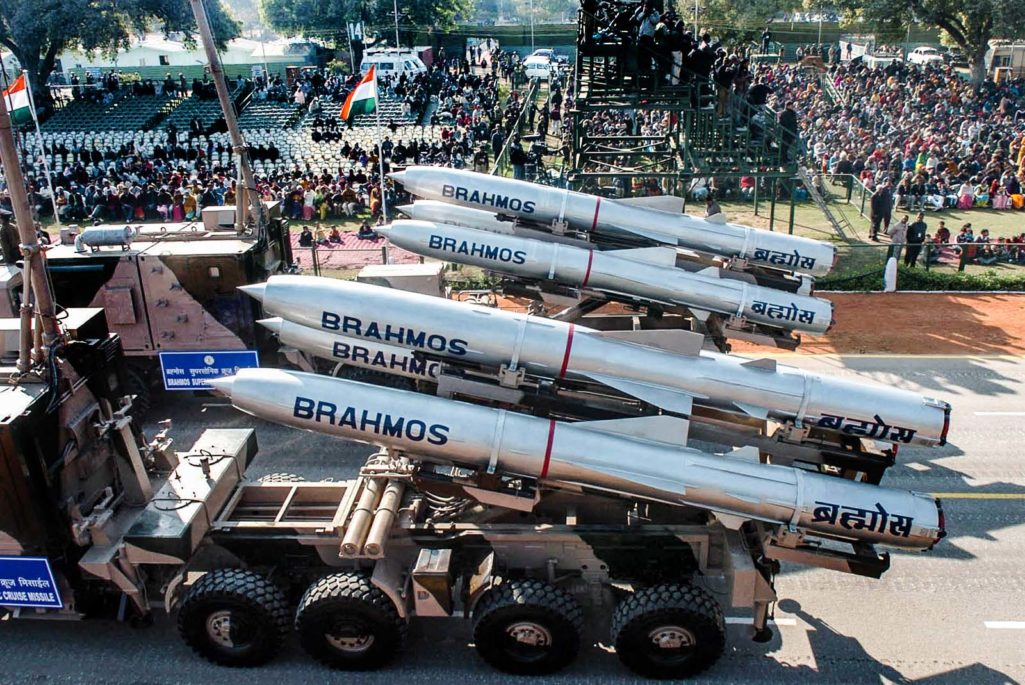 The future of the United States-India geopolitical relationship could well be the litmus test of President-elect Donald Trump's vaunted ability to broker a successful deal. Should his Administration be successful in future negotiations with India, there will be large rewards to accrue for U.S. investors in military technology.
The scenario begins with failure: several of them, to be exact.
The fourth test of India's indigenously designed and produced, nuclear-capable Nirbhay ("Fearless") submarine-launched cruise missile on Dec. 21 failed. Again. One official allegedly called the test an "utter failure," when the missile flew for only 11minutes. The missile was designed to carry a 300-kilogram warhead more than 600 miles. This was the third time that this missile proved unsuccessful.
The first test in March 2013 was terminated after a flight time of 20 minutes when the missile was destroyed remotely. The second test in Oct. 2014 was said to be only a "partial success," and the third ended in failure after a mere 70 seconds. It is not clear whether the current test failure was due to hardware or software issues, but the dismal results stand in stark contrast to the successful tests (also see here) of the country's locally designed and produced Agni–V ("Fire") nuclear-capable missiles.
The repeated failures of the Nirbhay are destined to have major ramifications for India's defense strategy. The cruise missile was intended to be installed on India's nuclear submarines, giving the country the third arm of its nuclear deterrent triad, complementing its land-launched and the air-launched missiles. Compounding the issue is that India is making remarkable strides with its own nuclear-powered submarines.
The first of these, likely a technology demonstrator, has already been put through sea trials but will not have its full complement of missiles due to the failure of the Nirbhay. Three more nuclear submarines are now under construction at Visakhapatnam on India's east coast. Absent these missiles, though, their effectiveness will remain suboptimal.
Added to the perception of failure is the very real threat now posed by Pakistan's own submarine-launched cruise missile program. Islamabad announced, soon after India's failure, the successful launch of its own cruise missile, although India appears to have some doubts as to the validity of this achievement.
India is used to being seen as an ally by the Obama Administration—that could change under a Trump Administration.
It could be reasonably argued that the missile is superfluous, given that India's BrahMos missile has been engineered to be launched from land-, air- and sea-based platforms. While true, the BrahMos supersonic missile currently has a range of only around 185 miles. This drawback is being changed now that India has been made a member of the Missile Technology Control Regime, with India and Russia having agreed to doubling that range. Regardless, India remains without a cruise missile that could cater to its requirements in the 600-mile range. On the other hand, India could conceivably obtain U.S.-made Tomahawk missiles that could complement any future U.S. technology it may acquire, even if by doing so the country is drawn further into the U.S.'s orbit.
Further complicating the issue, India's antagonistic neighbor, Pakistan, has entered into an agreement with China to purchase eight of the latter's conventionally powered (but potentially nuclear-armed) S-20 submarines. These submarines could provide Pakistan with the maritime arm of its own nuclear deterrent. This development and the failure of the Nirbhay missile are likely much of a concern in New Delhi.
Can India Play the 'Trump' Card?
President-elect Trump's victory could be yet another cause for worry in India. While India is accustomed to being seen as a potential ally by the Obama Administration—witness the lengths to which the Pentagon has gone to create a relationship with New Delhi—that situation could easily shift under a Trump Administration.
President-elect Trump appears determined to recast or renegotiate existing treaties with a view toward making those agreements fairer in their terms towards the U.S. There is little doubt that India played a large role in the Obama Administration's plans on countering China, and there is just as little doubt that a Trump Administration would wish to retain India as an ally, should Washington opt to counter China. It remains to be seen if a Trump Administration has the appetite for catering to every Indian term and condition in exchange for its cooperation. At a time when, for instance, India's submarine-launched cruise missile could possibly be scrapped, leaving its nuclear submarine fleet without that facility, it could ill afford to hold out against Washington's demands that it sign the Communications and Information Security Memorandum of Agreement (CISMOA) and the Basic Exchange and Cooperation Agreement (BECA) for Geospatial Intelligence agreements. Any attempt to do so might see a Trump Administration begin to impose harsher terms on Indian exports.
New Delhi seeks access to U.S. military technology, such as the electromagnetic launch systems to be installed on its proposed aircraft carriers and drone technology. A Trump Administration, on the other hand, will recognize that it needs countries such as India to purchase these technologies and platforms in order to offset their developmental costs.
A Trump Administration will also be aware that India could purchase almost similar technology from other vendors, such as France and Israel, albeit with some caveats. India, additionally, needs around 250 medium fighter aircraft. Although India rejected the Boeing F/A-18 and Lockheed-Martin F-16 fighters in the trials it conducted as part of its global medium multi-role combat aircraft tender some years ago, it remains possible that it could co-produce those same aircraft with the U.S. If this does come about, Boeing could see its revenues continue from the production of its F/A-18, and India could manufacture and supply F-16s to Vietnam, thus sticking another thorn in China's side and other countries that wish to purchase the same planes. It could, importantly, also deny Pakistan access to its favorite fighter aircraft. Purchasing U.S. aircraft could also see India move toward standardization of its technology. It currently has Russian, U.S., French and British aircraft in its inventory and encounters logistical and financial burdens in maintaining them.
Washington needs to sell its technology and platforms to India, and India needs to keep Washington on its side if it is to stand up to Pakistan and China. President-elect Trump's phone call to Islamabad has caused some consternation in New Delhi, which will now seek assurances from Washington that it is not turning, once again, toward Pakistan. This situation could benefit Washington and could result in more U.S. military products—technology and platforms—finding their way to India. This bodes well, in turn, for those who invest in those products; India is, after all, possibly the largest importer of military equipment. New Delhi could expend large sums of foreign exchange in order to modernize its military.