GeoWatch
Trump's Decisive Move on Syria Puts China, Russia and World on Notice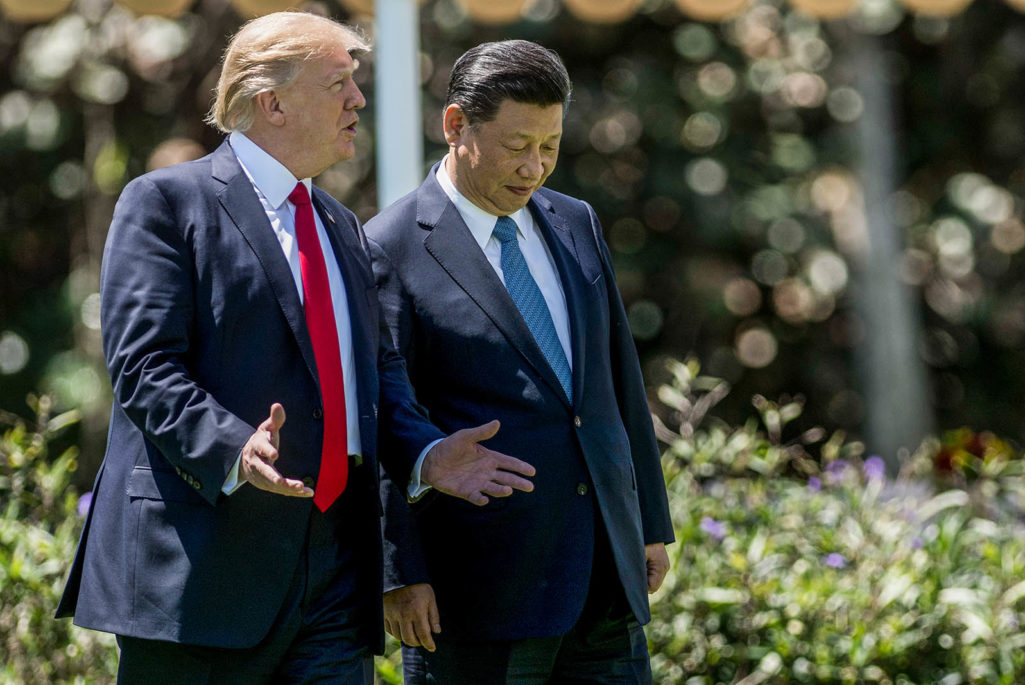 There is little doubt that the chemical attack on ordinary citizens motivated the launch of U.S. cruise missiles on Syria, but it is the timing of the attack, given the current geopolitical climate, that causes an observer to pause and re-evaluate initial impressions.
Long before he became president, Citizen Donald Trump made public his antipathy toward the U.S. involvement in Syria's ongoing civil war, tweeting on August 30, 2013, "If Obama attacks Syria and innocent civilians are hurt and killed, he and the U.S. will look very bad!" As if to underscore his distaste for military action against Damascus, he followed with, "The President must get Congressional approval before attacking Syria-big mistake if he does not!" Similar tweets demonstrated his reluctance to let the U.S. become involved in Syria.
While those tweets have been used to criticize his current action, it must be remembered that it was just as likely Trump's lack of confidence in then-President Obama's ability and resolve to "get things done" that prompted those tweets. This perception of his may be seen in other tweets on the same issue—on the same day he tweeted, "How bad has our 'leader' made us look on Syria. Stay out of Syria, we don't have the leadership to win wars or even strategize."
The U.S. attack on the al-Shayrat airbase, from which the chemical attack was launched, has at least as much to do with realpolitik as it does with punishing a dictator for committing a crime against his own people.
China in a Quandary
Trump's motivations could include further unsettling a Chinese administration that remains undecided as to how to treat the new, brash U.S. president; indicating to Moscow that the U.S. is prepared to counter Russia's power plays in the Middle East and elsewhere; and, just as important, indicating to the American people that there is a definite distinction to be made between himself and his immediate predecessor.
President Donald Trump recently hosted his Chinese counterpart, Xi Jinping, in Florida. It was the first direct meeting of the two leaders, but by no means President Trump's first interaction with China. China, given its worldview and since it became an economic superpower, has made it a point to test the resolve of incoming U.S. presidents. In the case of George W. Bush, it was the EP-3 spy plane incident, where a U.S. spy plane was forced to land at the Chinese airbase on Hainan Island after a Chinese fighter aircraft flew into it.
Similarly, a week after President Obama took office, a Chinese naval intelligence-gathering ship, accompanied by a fisheries patrol vessel, an oceanographic patrol vessel and two fishing trawlers, surrounded the ocean surveillance ship, the USNS Impeccable, in international waters, seventy-five miles off Hainan Island. The fishing trawlers, part of China's maritime militia, came within twenty-five feet of the U.S. ship and stopped directly in front of it, forcing the Impeccable to take emergency action to avoid a collision. Even though the Impeccable returned the next day with a guided-missile destroyer, the solution was at best a temporary one that, in Beijing's perspective, defined Obama's presidency.
President Trump has indicated that the U.S. will do whatever it feels is warranted—unilaterally, if need be.
Soon after  Trump's election win, a Chinese naval vessel seized an underwater naval drone that had been launched by the U.S. hydrographic vessel Bowditch about fifty nautical miles off the coast of Subic Bay in the Philippines. Trump took to Twitter, saying, "China steals United States Navy research drone in international waters – rips it out of water and takes it to China in unprecedented act." Mere hours later he followed that up with, "We should tell China that we don't want the drone they stole back.- let them keep it!" While this act may not of itself have persuaded Beijing to return the equipment, it was nevertheless taken aback at the forthrightness of Trump's attack.
It was, however, President Trump's phone call with Taiwan's President, Tsai Ing-Wen, that left Beijing—which regards Taiwan as a renegade province—reeling. The U.S. president's tweet that brought into question the One-China policy also left Beijing dumbfounded and hastening to evaluate the new U.S. president who was not prepared to follow normal diplomatic protocol.
President Trump authorized the strike on Syria during Xi's visit to Washington. His timing had purpose. It demonstrated to Xi that the U.S. would carry out its own foreign policy without necessarily having to inform him or any other nation of its intentions. It also made the point that President Xi's visit was not the most important event in Washington. Xi was, furthermore, caught in the delicate position of having to either denounce his host's action while in Washington or, implicitly at least, concur with it. The Syrian strike also informed Xi that the U.S. President is willing to follow up his words with action. President Xi will now have to evaluate President Trump's warning regarding North Korea in light of the Syrian strike that the U.S. is prepared to take unilateral action on North Korea's nuclear program if China does not persuade Pyongyang to desist from its current aggressive course.
While Beijing is not particularly enamored of North Korea's intransigence, it cannot afford the possibility of a unified Korea hosting additional U.S. troops on its doorstep. That would play havoc with Xi's image in China. The Syrian strike has, therefore, placed Beijing in a delicate position.
Russia Now Rethinking Trump?
The strike has also indicated to President Vladimir Putin of Russia that Washington is prepared to act alone. It is telling that the State Department "sought no approval from Russia," according to Secretary of State Rex Tillerson (though it did notify Russian forces in advance of the attack); as with Beijing, President Trump has indicated that the U.S. is not obliged to provide this information in advance and will do whatever it feels is warranted, unilaterally, if need be.
Putin has also been implicitly informed, and in no uncertain terms, that the ambivalence of the Obama Administration is a thing of the past. In other words, pre-emptive strikes are now back in Washington's arsenal. While NATO may have earned Trump's disdain, it is, from this perspective, unnecessary if Washington decides to take military action. This could have profound implications for Russia.
The U.S. strike on Syria has also sent a message to the U.S.: This administration, unlike the preceding one, is prepared to use hard power to convey a message. If "Make America Great Again" requires the use of military force, he is prepared to use it. He has demonstrated that he is putting Iran on notice for its assistance to President al-Assad. Little wonder then that Iran, like Russia, has denounced the strike.